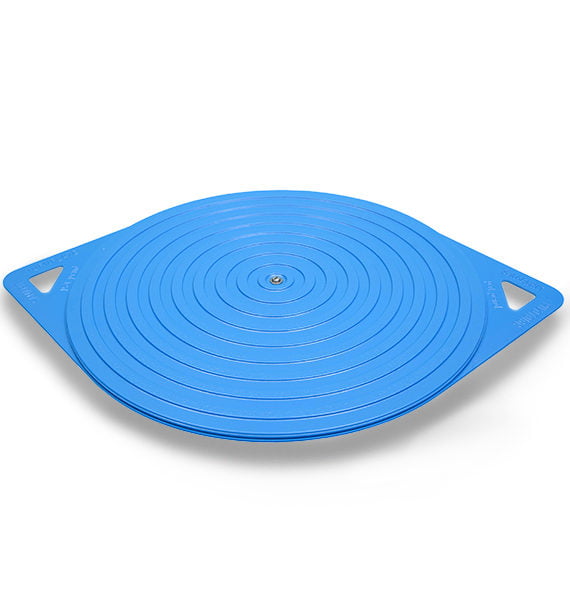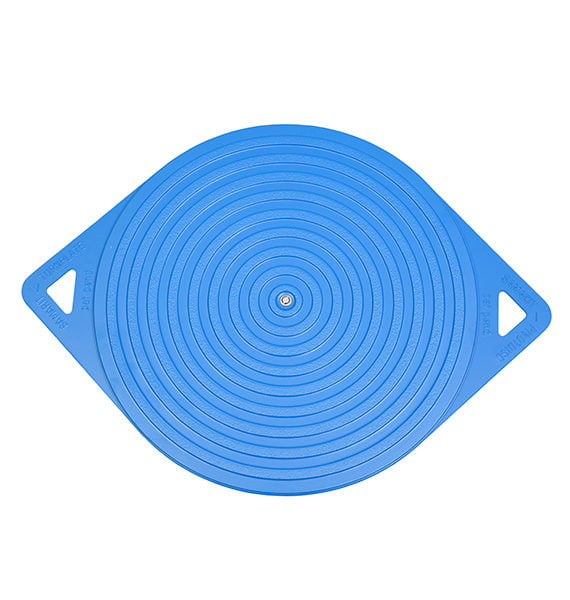 Blue Turntable
Prices from: £96.99 – £124.99
Enquire Now

AVAILABLE VAT EXEMPT - Confirm eligibility at checkout.
Product Description
The Blue Turntable is a useful aid when positioned on the floor to help turn a sufficiently weight-bearing person when transferring through 90 degrees or more.
It has been specifically designed to help with difficult transfers such as cars, wheelchairs and household areas. The Blue Turntable rotates 360 degrees in a smooth, stable turning motion to facilitate safe pivot transfers for both the client and the caregiver.
Technical Specification
Helps facilitate safe pivot transfers
Rotates 360 degrees
Constructed from a Teflon and Monofil tissue for increased turning control
Available in two sizes: 30cm and 38cm diameter
Can be wiped cleaned with soapy water/alcohol/disinfectant