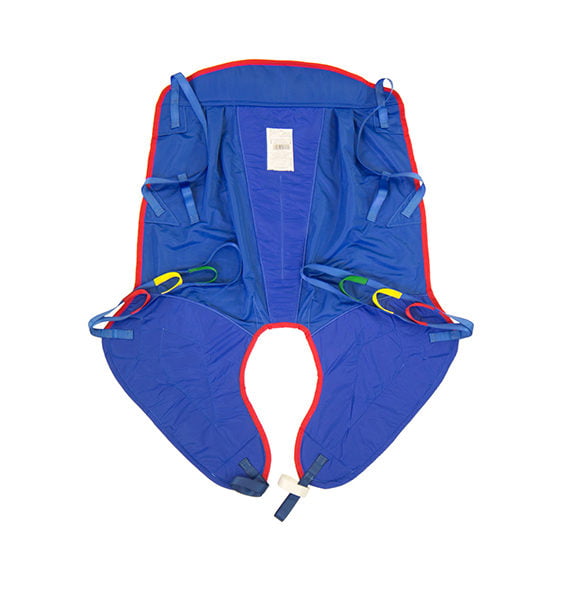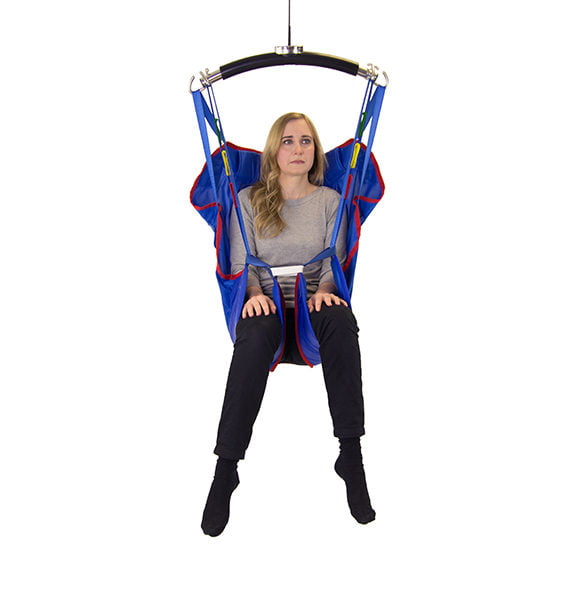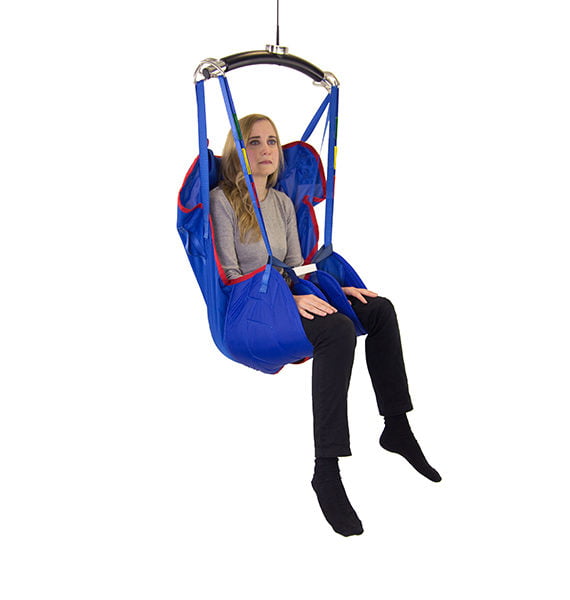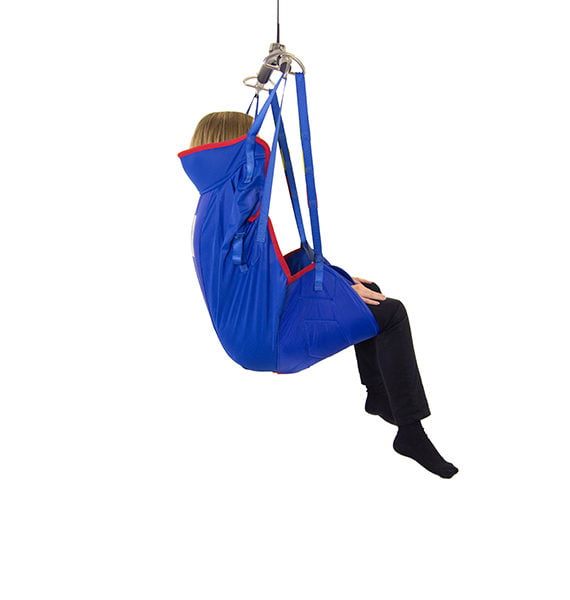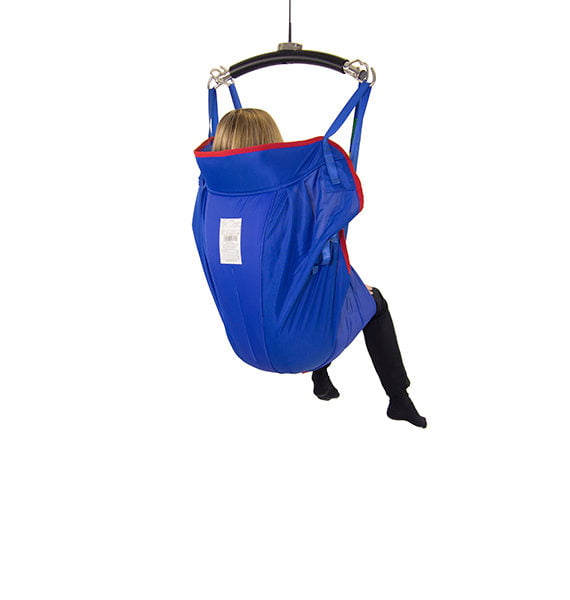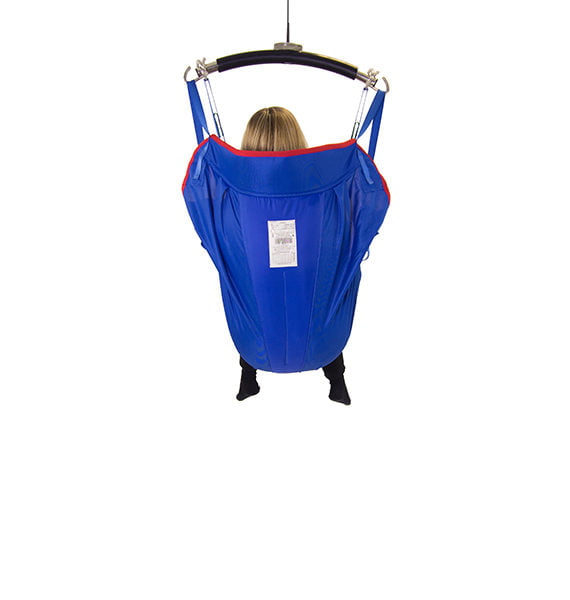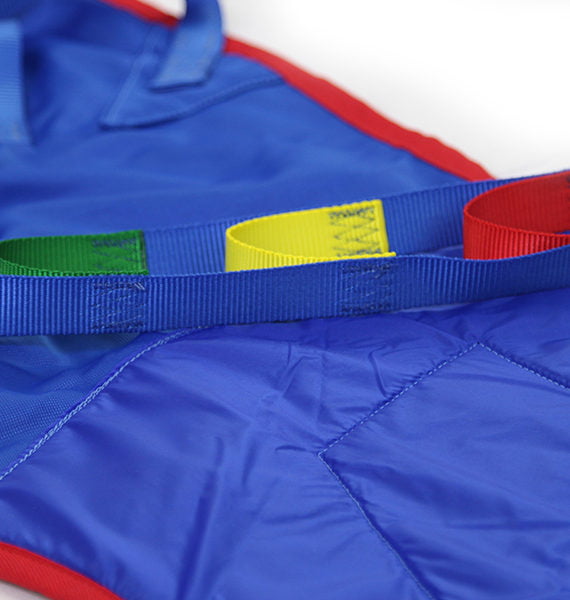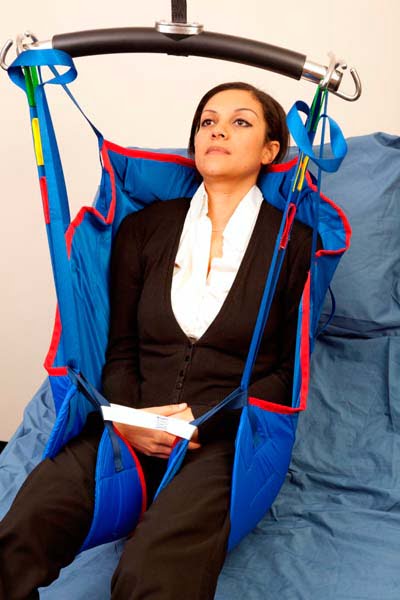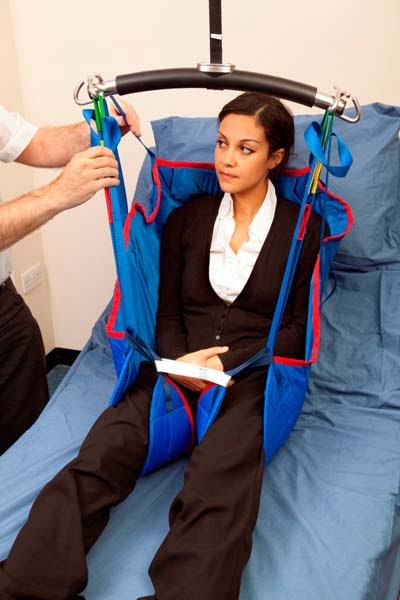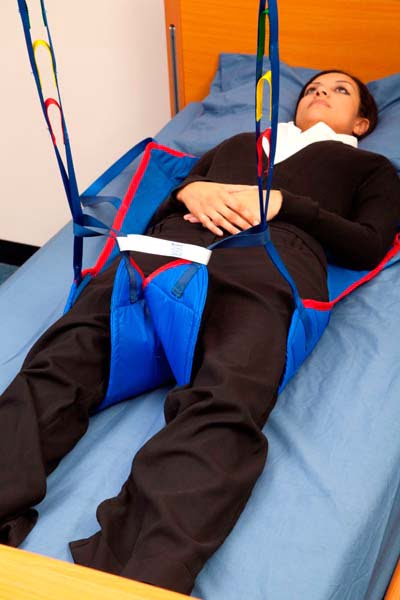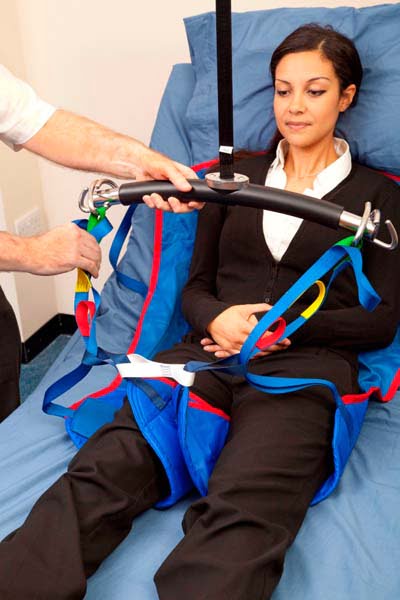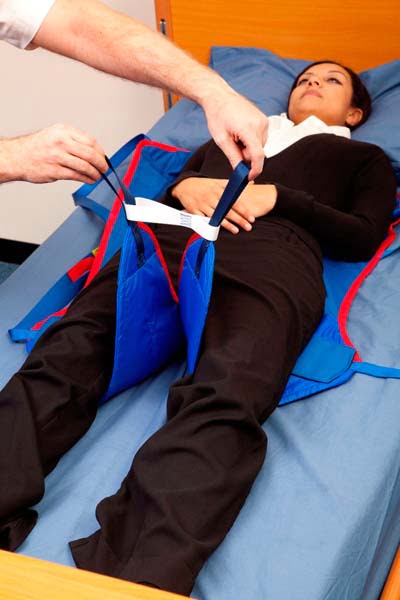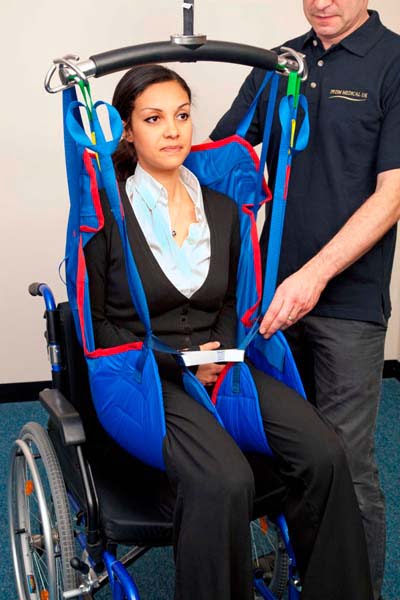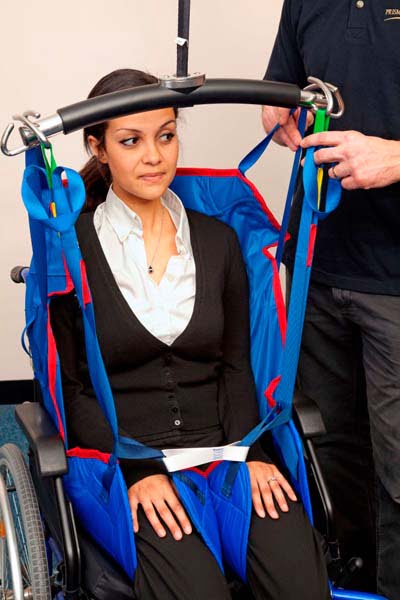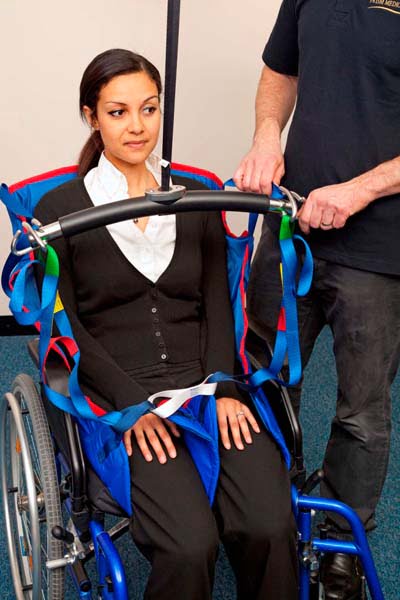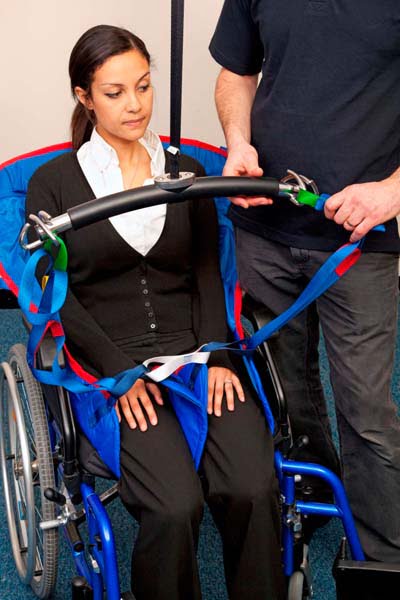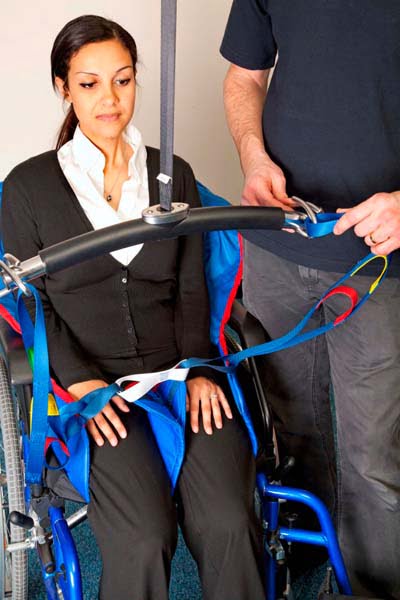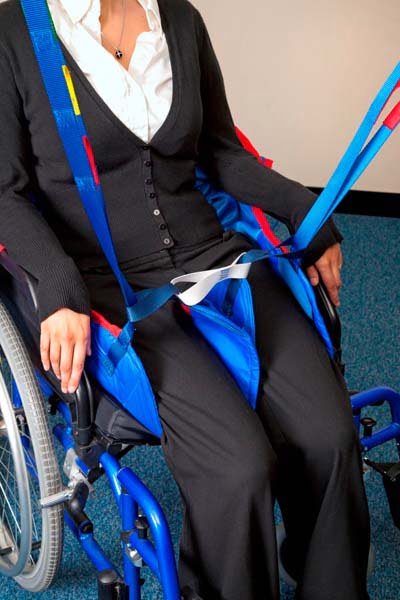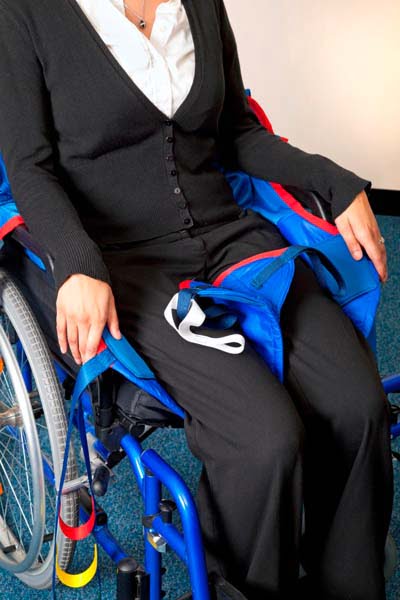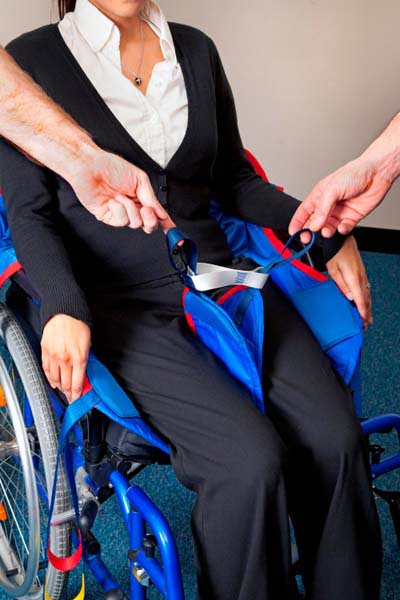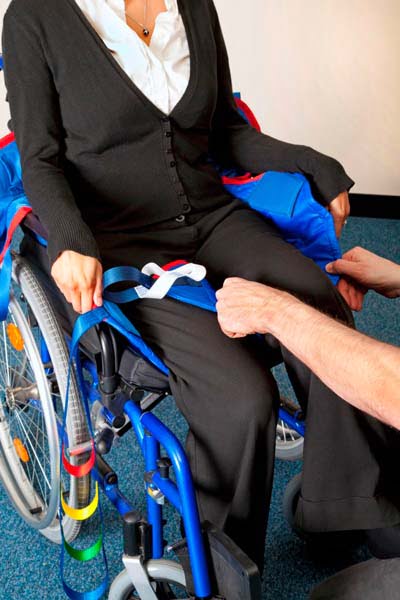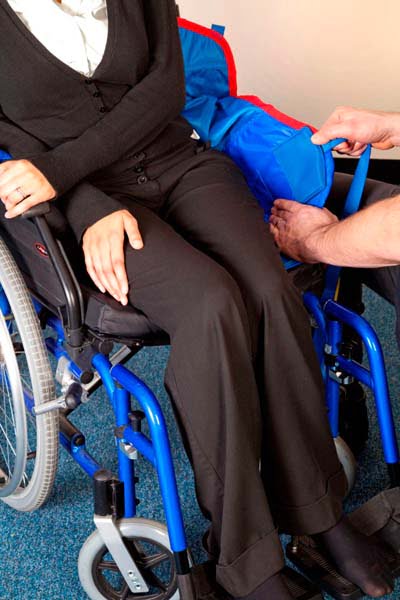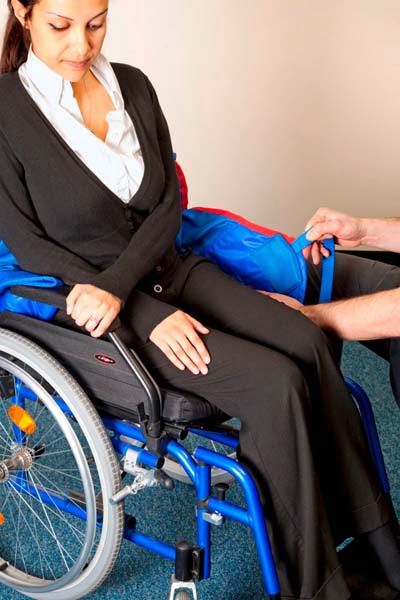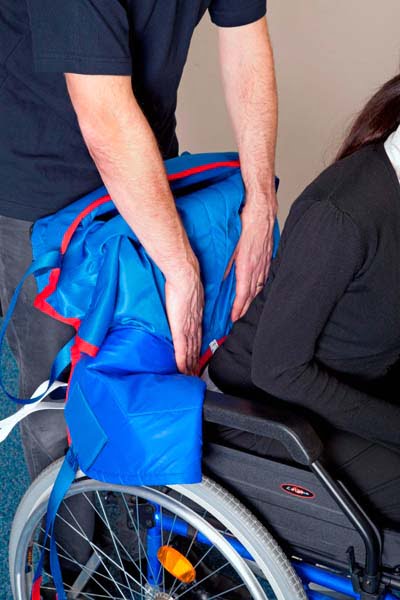 Prism Cressy Sling
Prices from: £162.99 – £173.99
View Assessment Information
Enquire Now

Free, no obligation visit from an expert assessor to determine your exact needs and survey your building to determine the most suitable solution.

AVAILABLE VAT EXEMPT - Confirm eligibility at checkout.
Product Description
The Prism Cressy Sling, designed in conjunction with the Derbyshire Moving & Handling Team, is a general-purpose, full-body sling with integral head support.
It offers safety, comfort and optimal positioning to suit a broad range of service users, and has been designed for easy application by the carer
Self-adjusting counterpoise shoulder straps on the Prism Cressy Sling make it suitable for users who are prone to extensor spasms in a sling.
The Prism Cressy Sling is available in Small, Medium and Large, and is available in two materials, each providing different benefits to the user:

Polyester/Slipfit material is a full body sling suitable for general transfer purposes. Padded legs with slipfit material make this sling extremely comfortable, and easier to fit and remove.

Spacer material provides the extra comfort to the user as the material allows a degree of stretch in order to fit around the person. The spacer material is fully breathable, making this variant of the sling suitable for bathing. Available in pink or black.
Features & Benefits
Includes self-adjusting counterpoise shoulder straps to cope with extensor patterns
Inbuilt head support with removable padding
Generous commode aperture for toileting
Two materials available
Technical Specification
Prism Slings include colour coded bindings around the edge of the sling to help identify the sling size. Sling sizes are in accordance with the maximum weight capacity as indicated in the table below.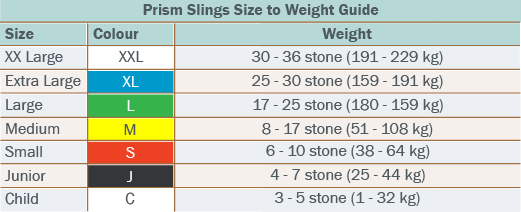 The sling sizing is for guidance only – an assessment should be conducted by a competent person in order to determine the correct size of sling for the individual.
Additional Product Information