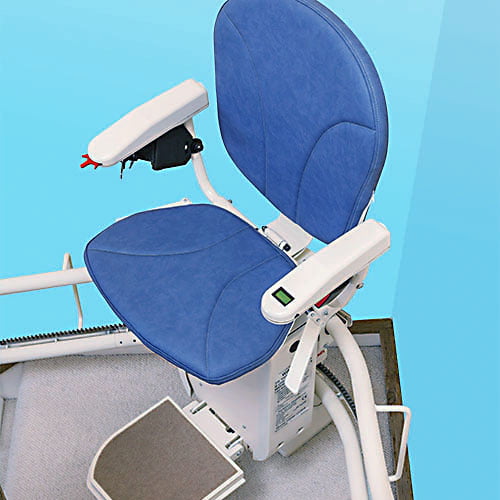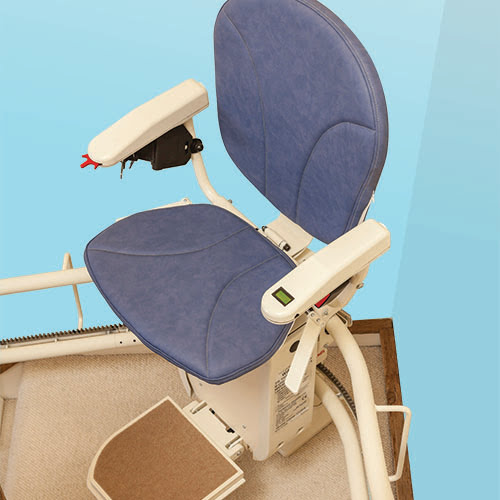 Prism Curved Stairlifts
Enquire Now

AVAILABLE VAT EXEMPT - Confirm eligibility at checkout.
Product Description
Prism Curved Stairlifts have been developed specifically for a range of curved staircases. A Prism Curved Stairlift will fit unobtrusively and gracefully into your home. With the revolutionary, ergonomically designed chair, Prism Curved Stairlifts can be fully adjusted to ensure the perfect fit for you at installation. Prism Curved Stairlifts can be easily folded, and allow you to swivel the chair on the landing. This allows for safe transfer on and off the stairlift. There are two models to choose from:
SLC-120 (maximum user weight capacity of 120 kg)
SLC-160 (maximum user weight capacity of 160 kg with additional features)

Any Prism Curved Stairlift is designed to make your life easier, and ensure you continue to enjoy a relaxed, safe, and leisurely lifestyle in your own home. Best of all, any brand new Prism stairlift comes complete with full, fast installation – all at a market beating price.
Technical Specification
Maximum user weight capacity of 120kg (SLC-120) or 160kg (SLC-160)
Twin-tube steel rail
Quiet and smooth ride quality
Tight internal bend on a 200mm radius
Fits tight to the staircase
Ergonomic joystick, which can be used as a button or lever
Security key switch to prevent unauthorised use of stairlift
Independent lever-linked footrest raiser
Digital diagnostic display provide operation and service information
Retractable reel seatbelt
Pressure-sensitive edges stop the lift in the event of an obstacle
Two remote controls
SLC-120 is available with two seat options, while the SLC-160 is available with three
Powered swivel and footrest options
Lever-linked footplate option
Foot-cover option
A choice of colour options
Designed and built in the UK to the highest standard