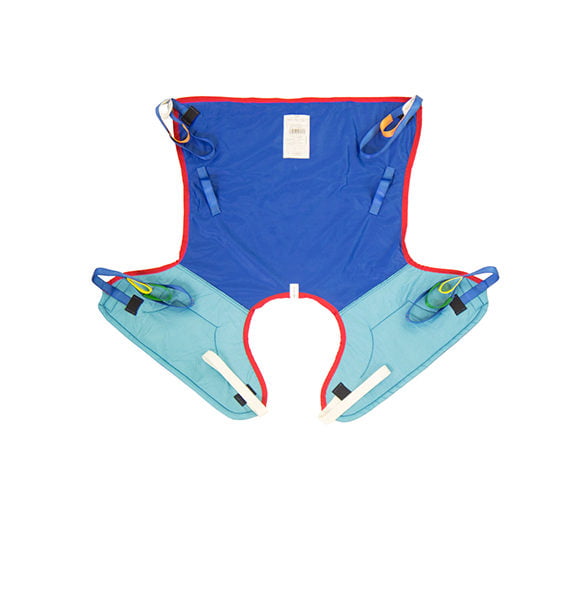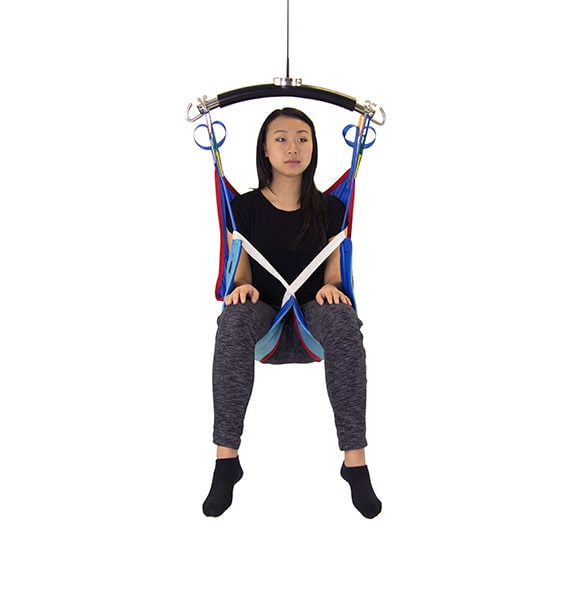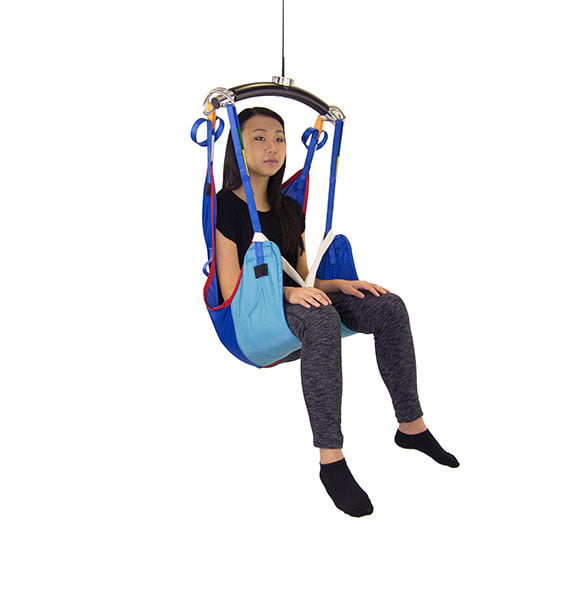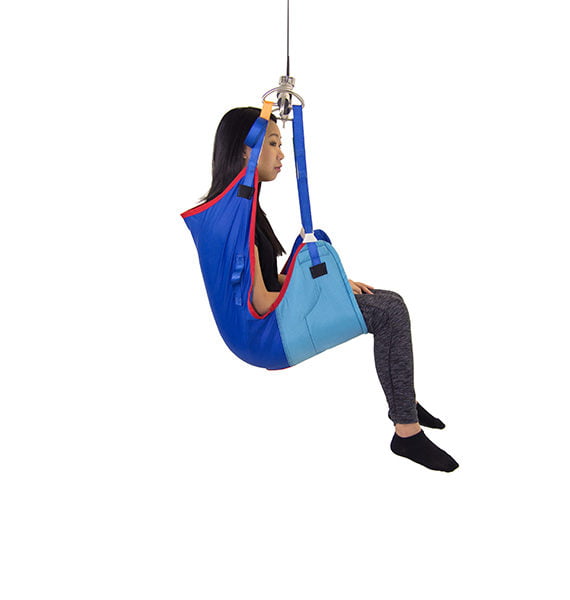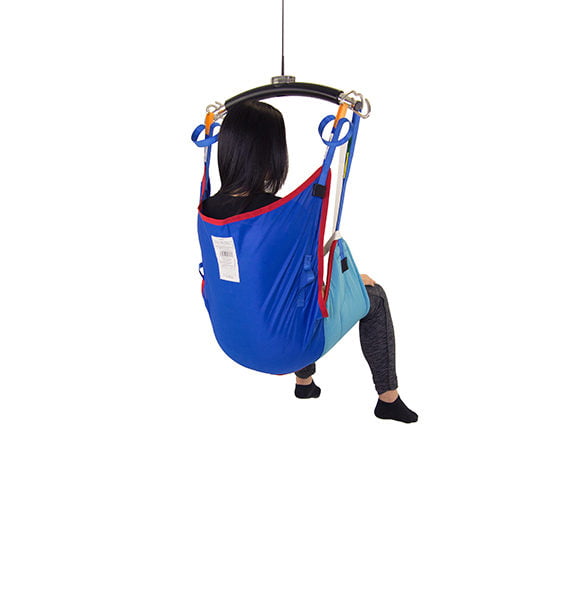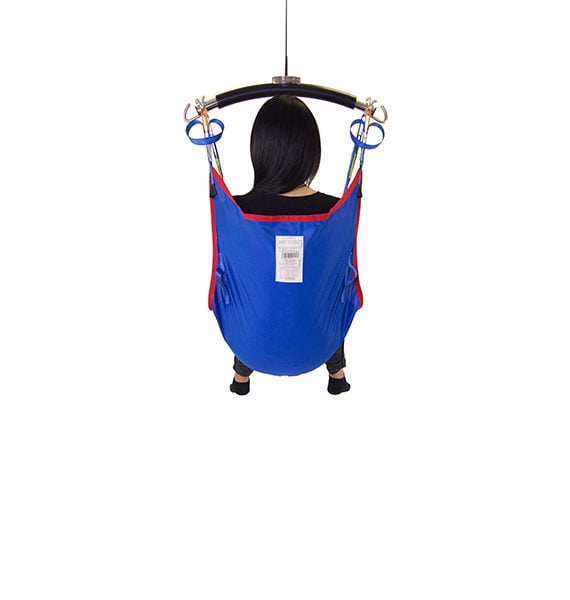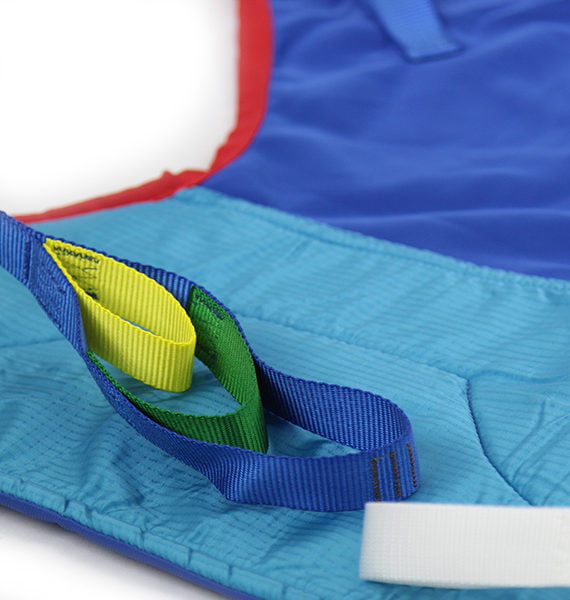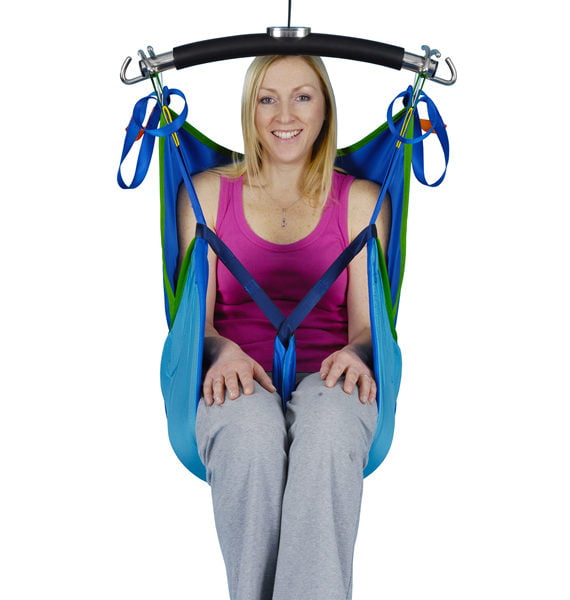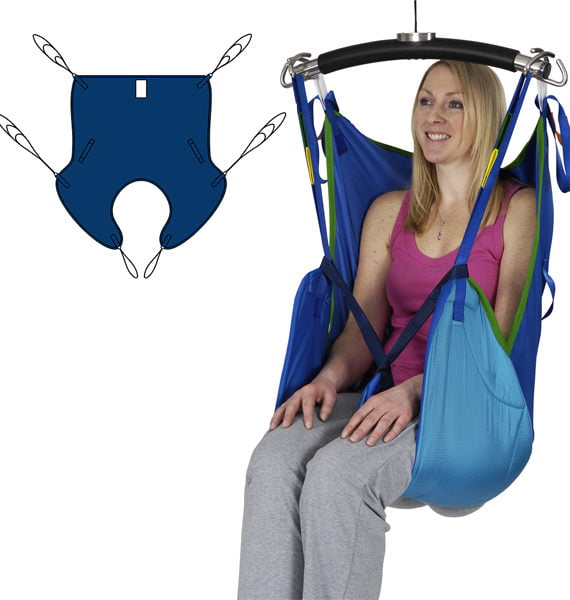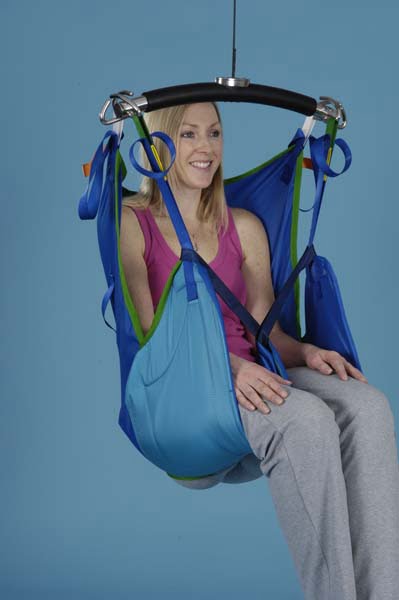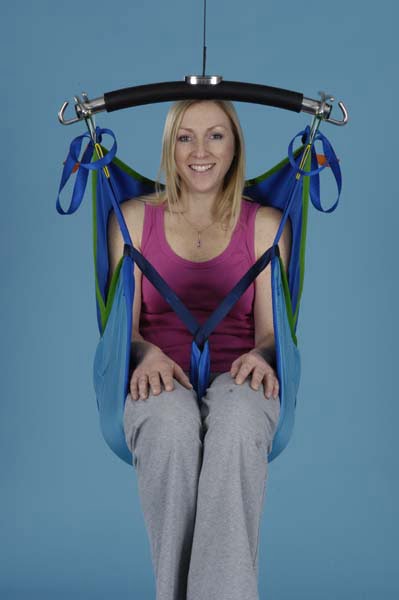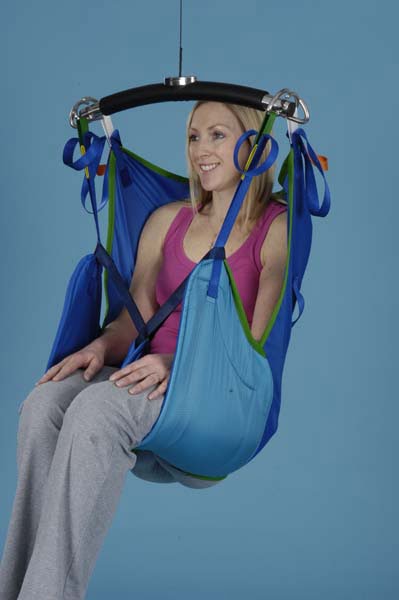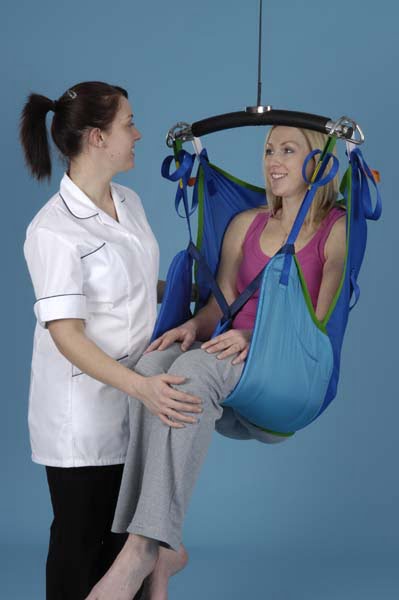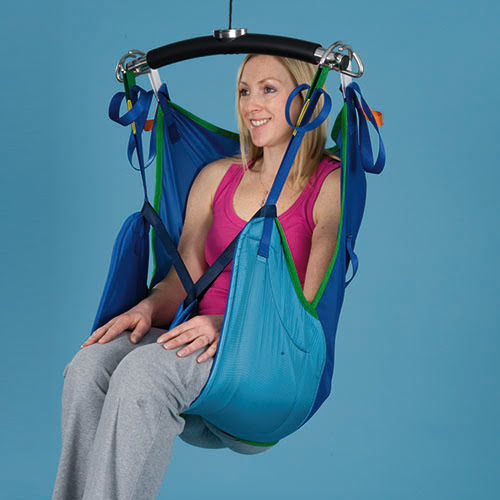 Prism Deluxe Support Sling
Prices from: £103.99 – £273.99
Enquire Now

AVAILABLE VAT EXEMPT - Confirm eligibility at checkout.
Product Description
The Prism Deluxe Support Sling is both supportive and comfortable and is designed to accommodate most clients.
The way in which this sling has been designed means that it is particularly comfortable underneath the leg sections, as the shape of the sling helps keep the leg sections flat and prevent creases.
The Deluxe Support Sling is available in three materials, each providing a number of different benefits to the user.
Materials
Polyester/Slipfit
The Deluxe Support Sling in polyester/slipfit material is suitable for those who require a supportive  general purpose sling for everyday transfers between beds, chairs, baths etc. This sling is very easy to fit as it features our unique slipfit material on the outer leg sections.
Polyester Mesh
The polyester mesh version of the Deluxe Support Sling is perfect for those who require a sling to be left in place during showering or bathing. Non absorbent foam has been added to the leg sections which helps reduce the soak up of water.
Spacer
The Deluxe Support Sling in spacer material provides the utmost comfort to the user as the material allows a degree of stretch in order to fit around the person. This sling is great for people who require a general purpose sling which may be left in position for prolonged periods of time subject to assessment. Available in pink or black.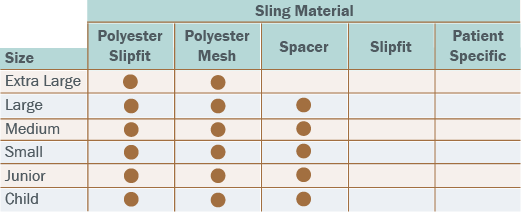 Features & Benefits
Deluxe Support Sling Key Features & Benefits
Quilted leg sections and no binding on outer leg section for added comfort (except spacer material)
Versatile as it can be used in a divided leg or crossover position
Specifically shaped to prevent creases under the leg section
Three materials available
Technical Specification
Prism Slings are available in a number of sizes depending on the sling of choice. Please note that a free assessment is available on all Prism brand slings.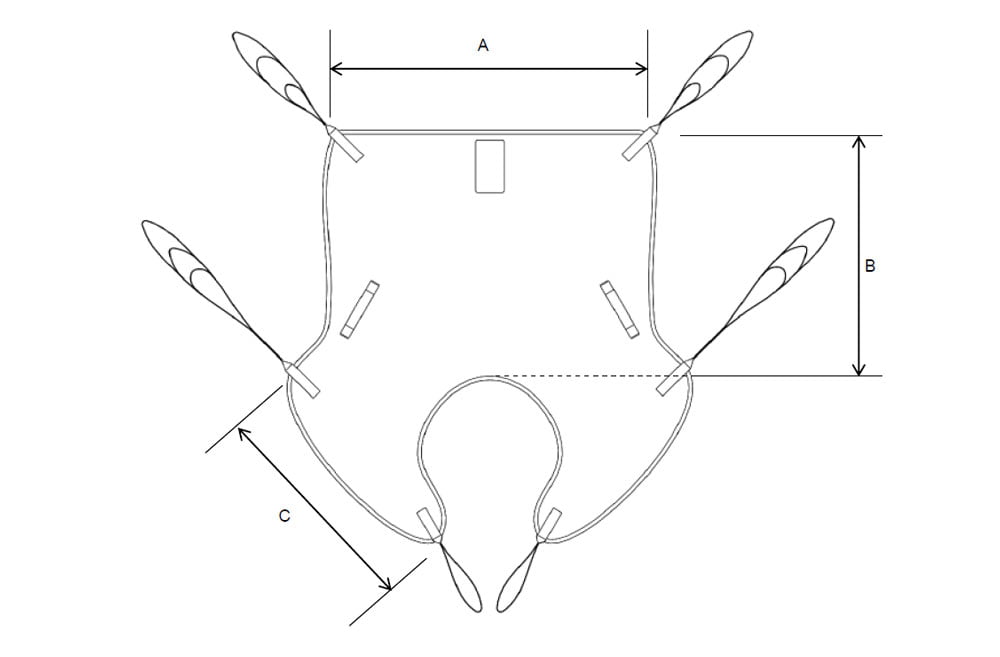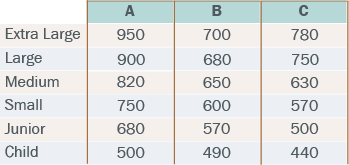 Notes:
Dimensions are in millimeters.
All slings are available with or without head support
All dimensions have a tolerance of +/- 20mm
Prism Slings include colour coded bindings around the edge of the sling to help identify the sling size. Sling sizes are in accordance with the maximum weight capacity as indicated in the table below.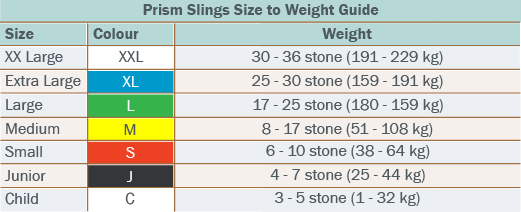 The sling sizing is for guidance only – an assessment should be conducted by a competent person in order to determine the correct size of sling for the individual.
XX Large slings are available on request with an assessment.
Additional Product Information