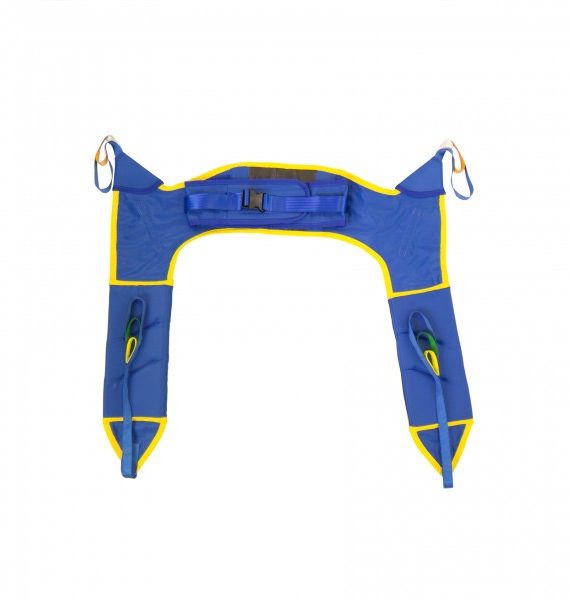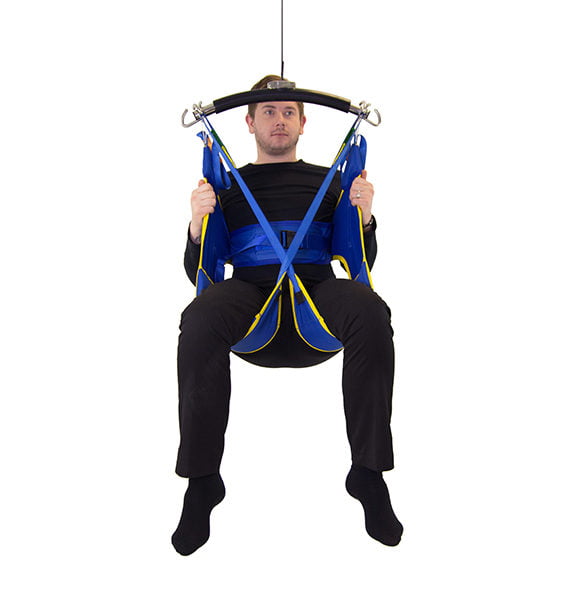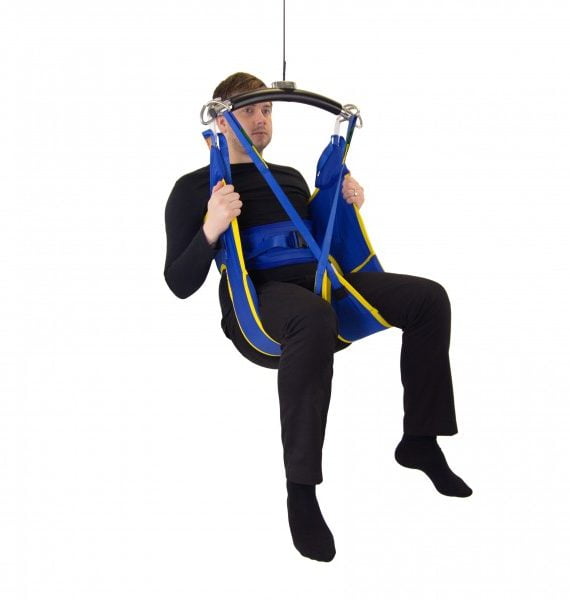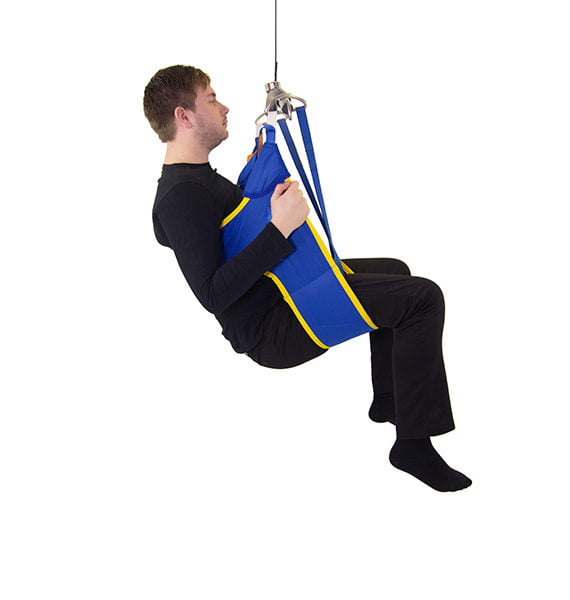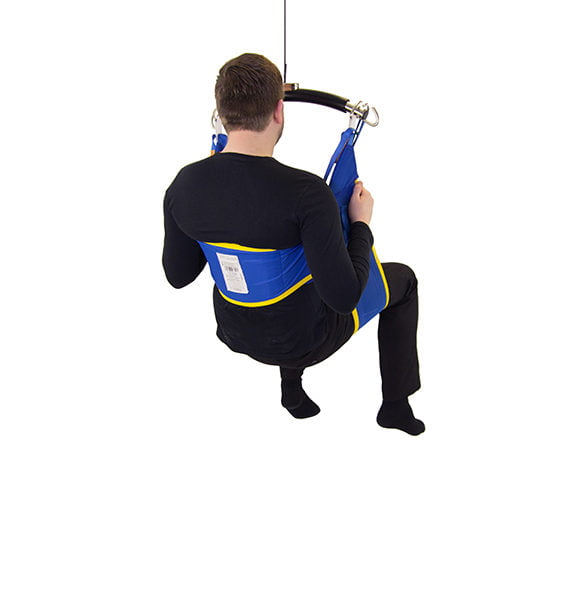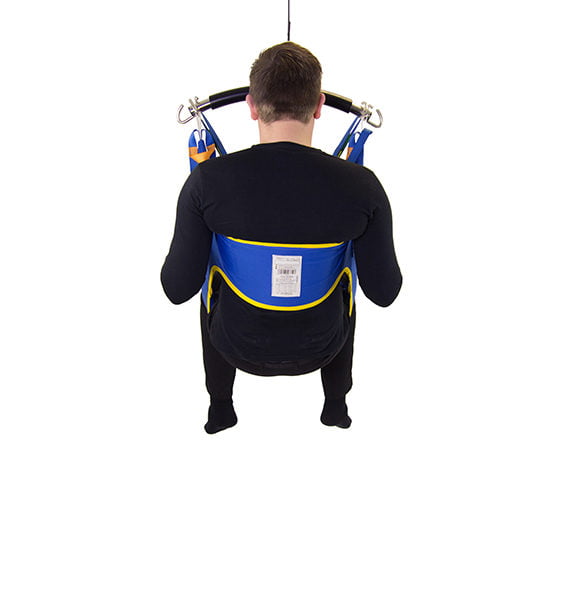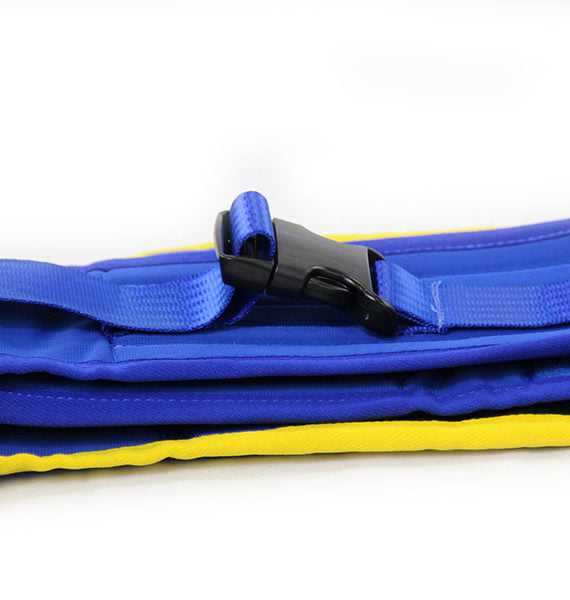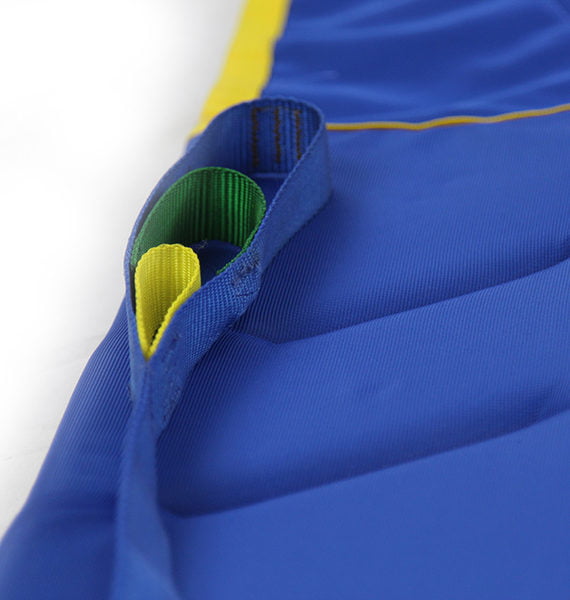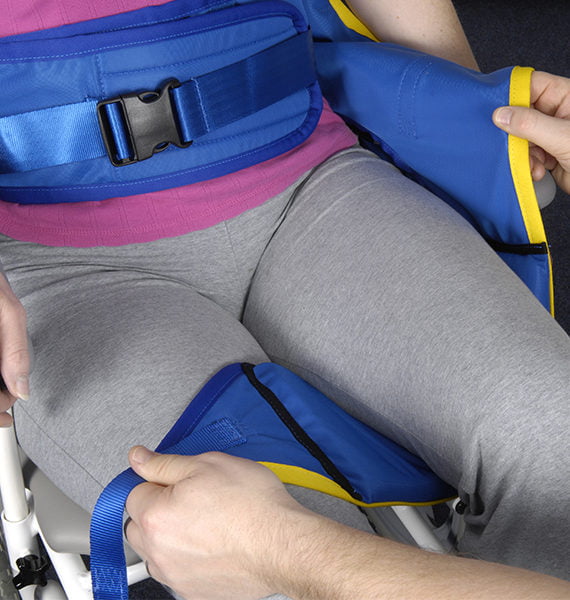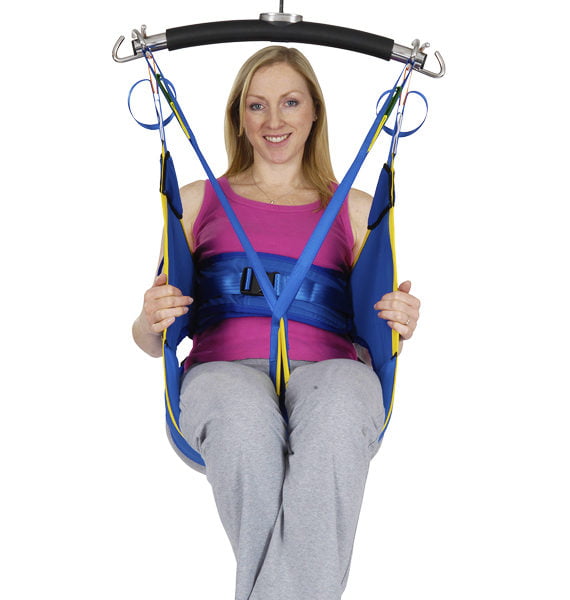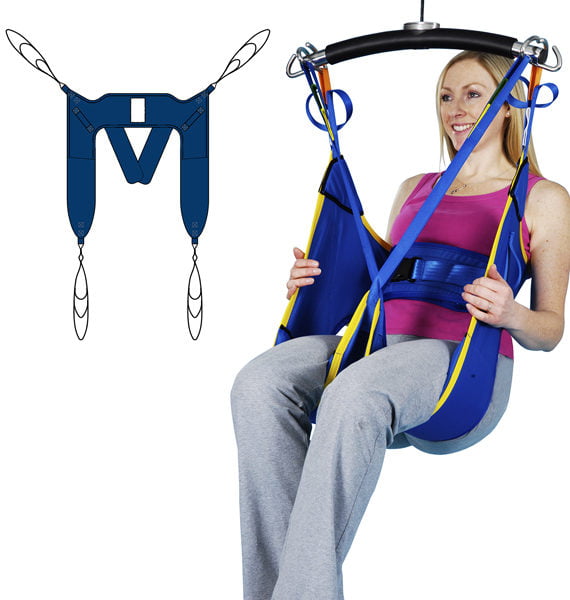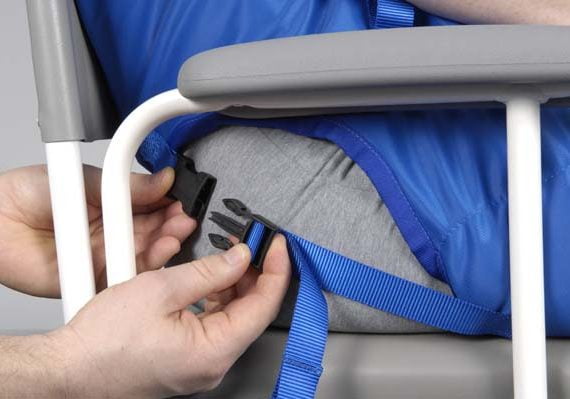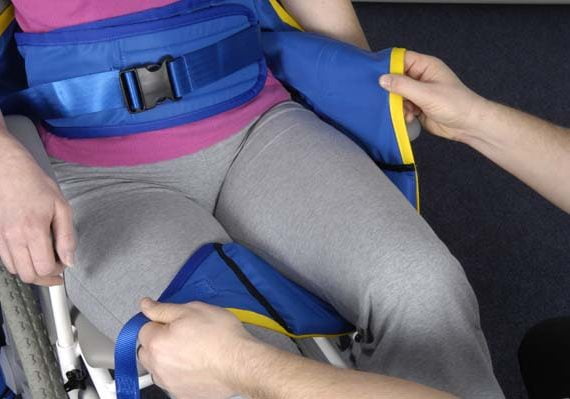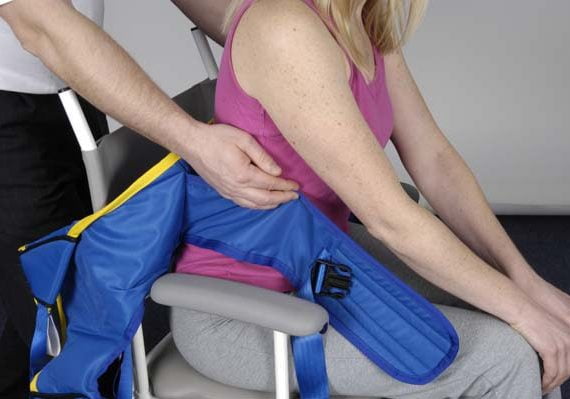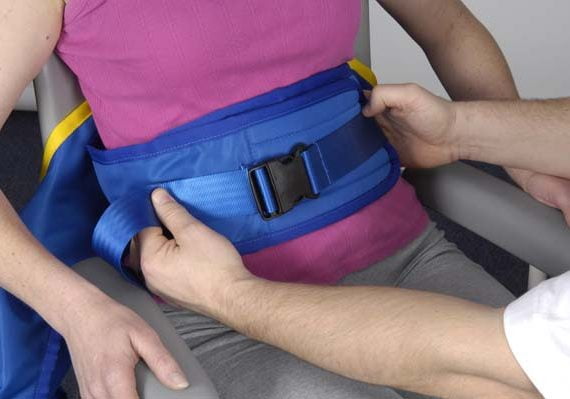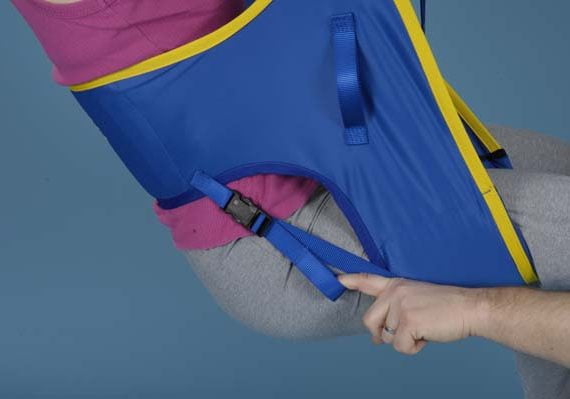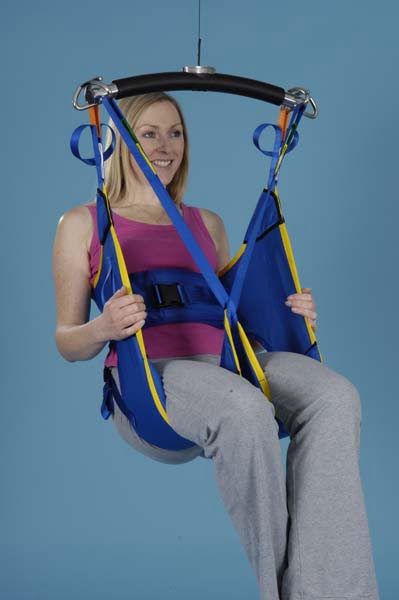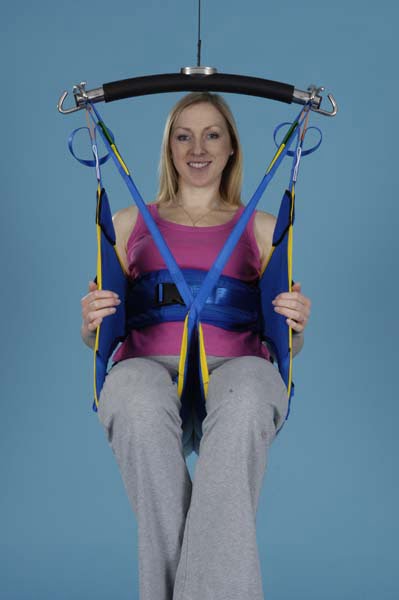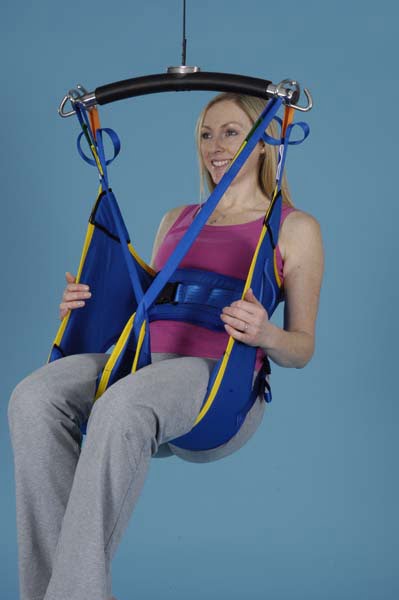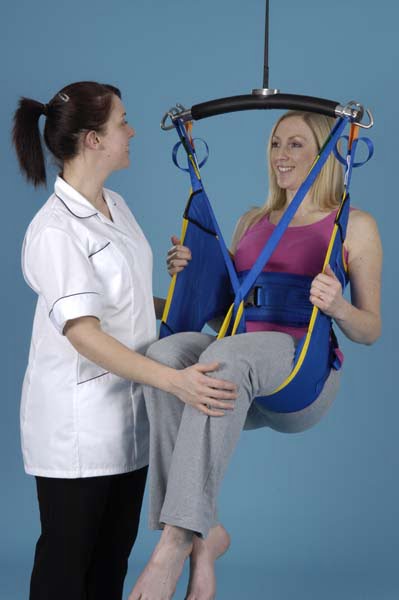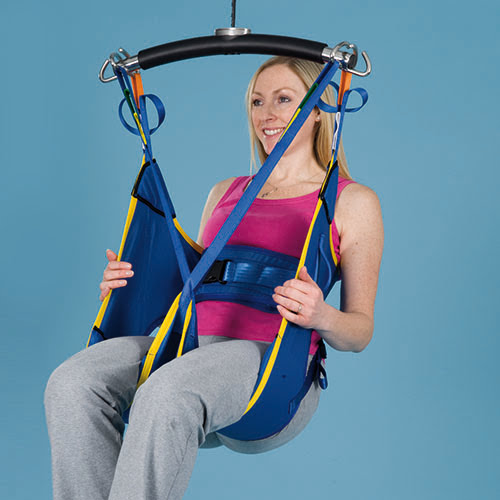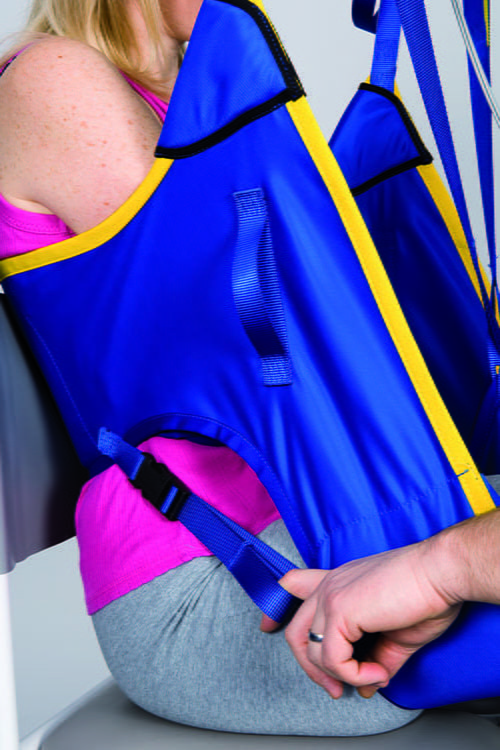 Prism Dual Access Sling
Prices from: £131.99 – £262.99
View Assessment Information
Enquire Now

Free, no obligation visit from an expert assessor to determine your exact needs and survey your building to determine the most suitable solution.

AVAILABLE VAT EXEMPT - Confirm eligibility at checkout.
Product Description
The Prism Dual Access Sling has been designed to offer exceptional versatility as it can be used with either a patient lifting hoist or a stand aid.
The Dual Access Sling provides access to be able to remove and refit lower garments during the transfer, making this sling ideal for toileting purposes.
The Dual Access Sling has been designed with comfort in mind. Cut away sections reduce pressure under the arms whilst well padded leg sections provide extra comfort to the user during transfers.
This sling provides unrivaled support as it features a chest strap which can be adjusted before and during the lift. The chest strap features both VELCRO® Brand and buckle fastening for added security.
This sling is also available with side retention straps for those who require extra support or do not have the muscle tone to be able to use a toileting sling.
The Dual Access Sling is available in Polyester material only.
Materials
Polyester
The Dual Access Sling in polyester material is a multi-purpose sling which has been specifically designed for toileting purposes. This sling provides exceptional comfort and support during the transfer. Binding has been left in place on the leg sections in order to minimise stretch which would be unnecessary during the use of this sling.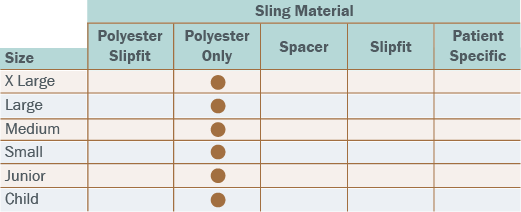 Features & Benefits
Dual Access Sling Key Features & Benefits
V-Shaped boned padded back panel with non-slip surface for extra support
Cut away sections reduce pressure under the arms
Designed specifically for toileting purposes
Technical Specification
Prism Slings are available in a number of sizes depending on the sling of choice. Please note that a free assessment is available on all Prism brand slings.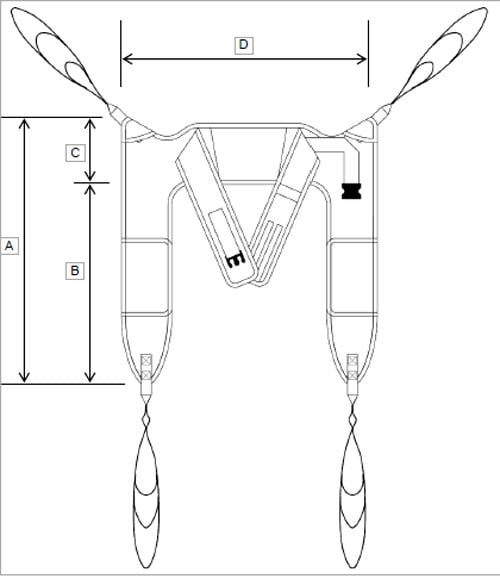 Notes:
Dimensions are in millimeters.
All slings are available with or without head support
All dimensions have a tolerance of +/- 20mm
Prism Slings include colour coded bindings around the edge of the sling to help identify the sling size. Sling sizes are in accordance with the maximum weight capacity as indicated in the table below.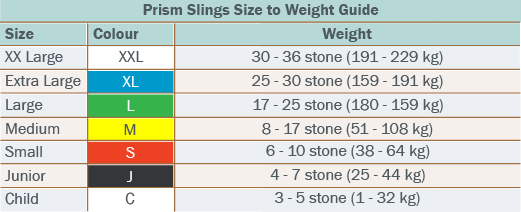 The sling sizing is for guidance only – an assessment should be conducted by a competent person in order to determine the correct size of sling for the individual.
XX Large slings are available on request with an assessment.
Additional Product Information