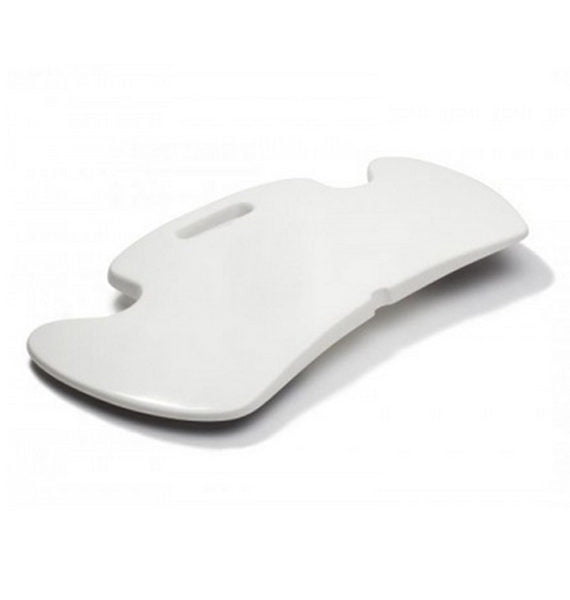 Etac Butterfly Board
Prices from: £260.99
Enquire Now

AVAILABLE VAT EXEMPT - Confirm eligibility at checkout.
Product Description
The Etac Butterfly Board is a long, wide and stable transfer board designed to facilitate transfers from bed to wheelchair, chair, toilet, shower chair and commode.
The Etac Butterfly Board features a large sitting and sliding area, making this ideal for use when transferring in and out of a car. Secure transfers are made possible due to well-positioned cut-outs which fit against the wheel of the wheelchair and non-slip pads on the underside, which allows for good positioning and help prevent the board sliding out of place.
Available as an added extra is the Etac Butterfly Glide Wing, which slides along the board and provides additional slide function during the transfer and also prevents shear.
Features & Benefits
Designed specifically for use with the Etac Butterfly Board
Available in two sizes
Constructed from nylon with additional polyester padding
Wipe off with soapy water or disinfectant
Technical Specification
250 kg/ 39 stone weight capacity
Cut-out sections either side of the board accommodate wheelchairs
Constructed from lightweight yet rigid fibreglass
High friction pads on the underside enable stable positioning
Can be cleaned with soapy water or disinfectant