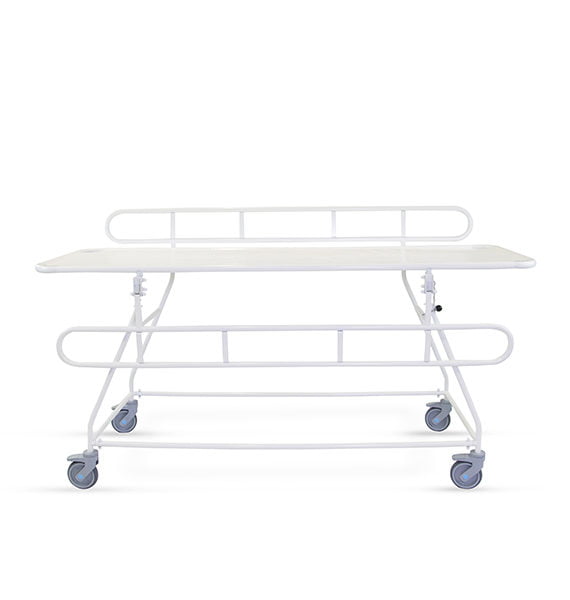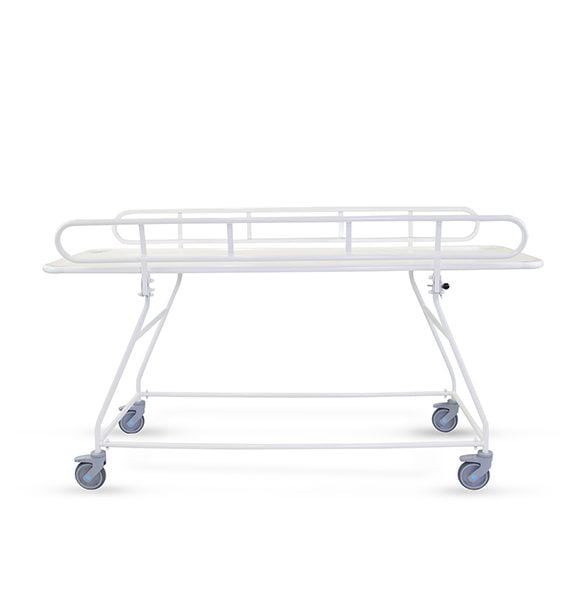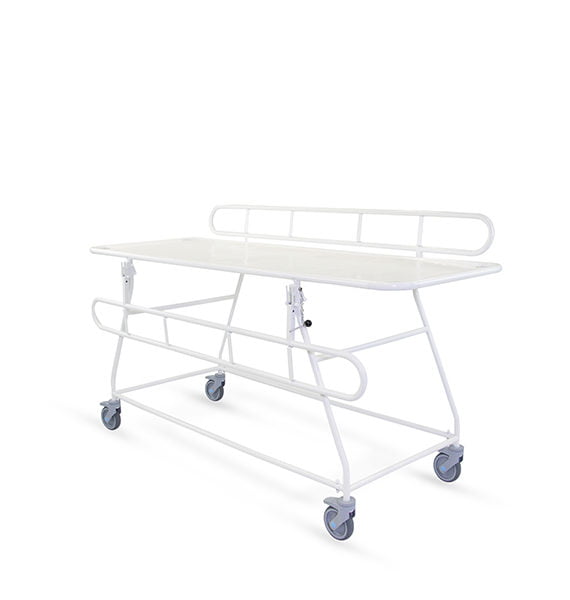 Freeway Fixed Height Flat Bed Shower Trolley
Prices from: £559.99
View Assessment Information
Enquire Now

Free, no obligation visit from an expert assessor to determine your exact needs and survey your building to determine the most suitable solution.

AVAILABLE VAT EXEMPT - Confirm eligibility at checkout.
Product Description
The Freeway Fixed Height Flat Bed Shower Trolley is our most cost-effective entry shower trolley, benefitting from top quality sealed bearing castors, and the option of cot sides either on long sides, or all around.
Fixed height trolleys have a bed height of 900mm, and are available in three sizes, from 1500mm, 1700mm and 1900mm. The protective coating of all our shower trolleys and stretchers includes Freecote® – our unique antimicrobial and antibacterial coating, which is resistant against the hospital super bug MRSA, e-coli, salmonella, and listeria.
Features & Benefits
Cost-effective entry shower trolley
Top quality sealed bearing castors
An option of cot sides either on long sides or all around.
Bed height of 900mm
Available in three sizes, from 1500mm, 1700mm and 1900mm.
The protective coating of all our shower trolleys and stretchers includes Freecote®