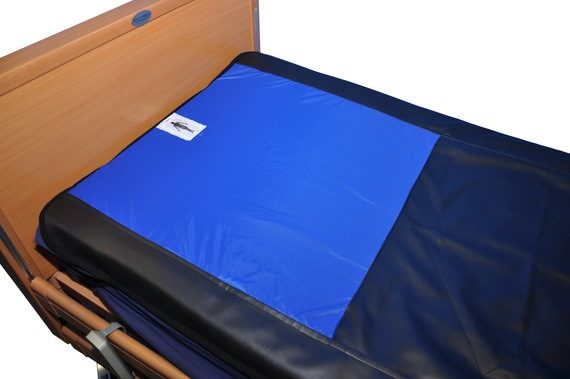 Freeway Bed Management System Bariatric Base Sheet
Prices from: £128.99
Enquire Now

AVAILABLE VAT EXEMPT - Confirm eligibility at checkout.
Product Description
The Freeway Bed Management System Bariatric Base Sheet is one of two components of the complete Freeway Bed Management System.
The base sheet is a nylon, water resistant under sheet with wide non-slip sides.
The middle section of the Freeway Bed Management System Base Sheet is PU fabric with a 'curtain' of nylon material covering it, allowing the system to be 'locked' or 'unlocked'.
The long edges of the sheet are covered with a strip of PU material which acts as a 'break' for the top slide sheet when sliding the client over the beds surface.
Features & Benefits
Key Benefits and Features:
Provides comfort for patients
Minimal effort from carers
Ideal for use by a single carer
Works easily with four section profiling beds
Can be used on a pressure care mattress
Can also be used with a hoist to assist turning
Dimensions 140 cm wide × 200 cm long
Can be tumbled dried on a low heat
Maximum user weight 200 kg
Manufactured in the UK