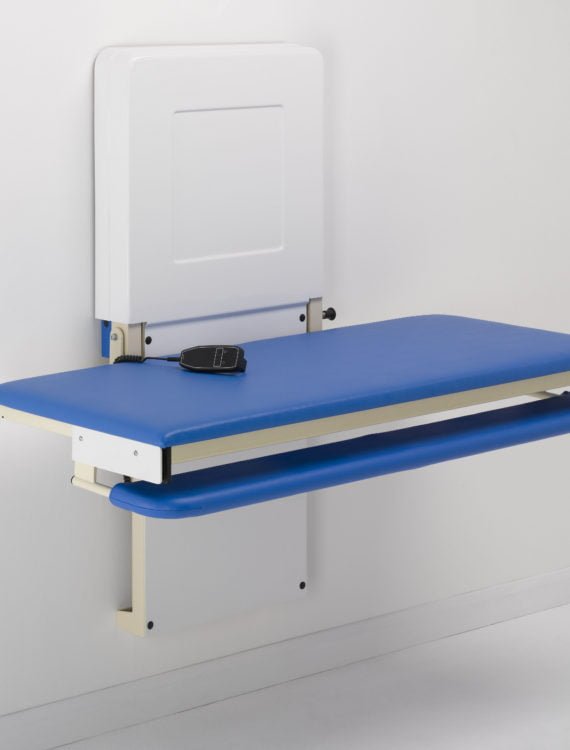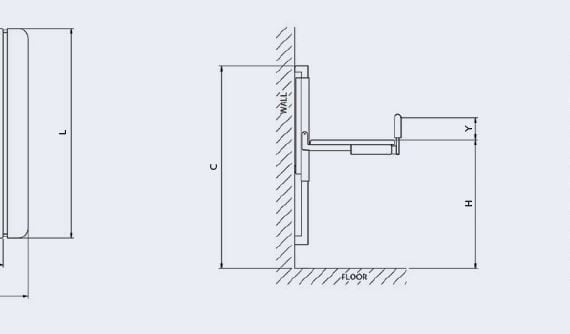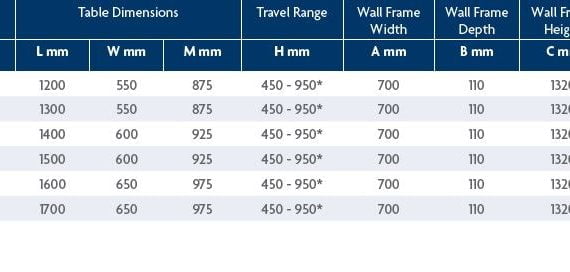 Freeway Easi-Lift Changing Bench
Prices from: £2,512.99 – £2,826.99
View Assessment Information
Enquire Now

Free, no obligation visit from an expert assessor to determine your exact needs and survey your building to determine the most suitable solution.

AVAILABLE VAT EXEMPT - Confirm eligibility at checkout.
Product Description
The Freeway Easi-Lift Changing Bench is an electrically operated, wall-mounted changing table designed to fit in a room where space is at a premium. Its compact design means that it fits well into a range of environments.
Most height-adjustable changing tables need to be installed to both the wall and floor. The Freeway Easi-Lift Changing Bench only requires wall fixing, with no floor fixing needed. This is particularly beneficial where the type of floor, surface pipework or cabling prevents floor installation.
The Freeway Easi-Lift Changing Bench is available in six sizes. The length of table is available in 100mm increments from 1200mm to 1700mm The Freeway Easi-Lift changing bench has a travel range of 500mm, and can be set to a safe and suitable working height to help prevent the risk of back injury to the carer.
Features & Benefits
No floor fixing required
Suitable for most walls
Space-saving design
Easy access for a wide number of hoists
Excellent height range for safe handling
Easy to clean padded surface
Powder-coated frame
Available in six sizes
On-site surveys and design service
Installation and on-site servicing
Warranty Information
Two Year Warranty*
For peace of mind, all Freeway Easi-Change products come
with a two year Manufacturers warranty as standard.