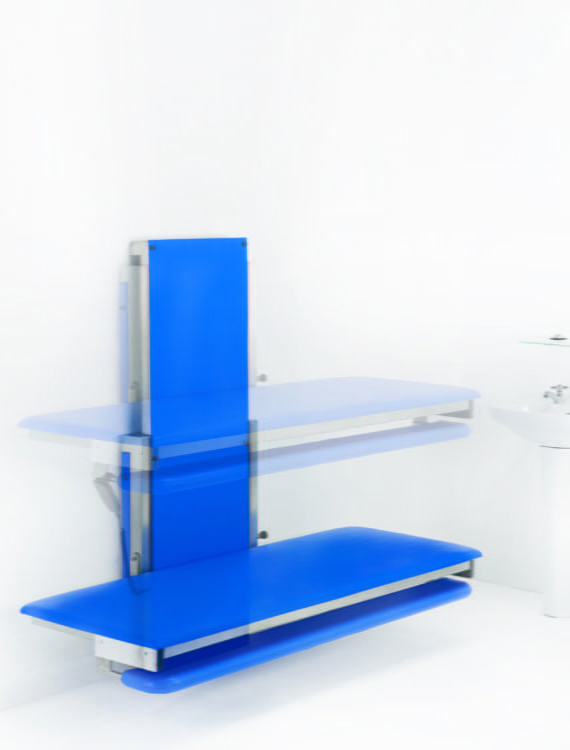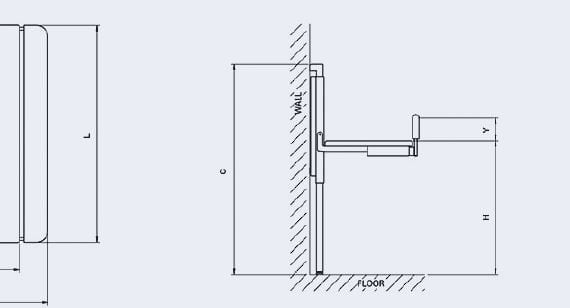 Freeway Hi-Riser Changing Table
Prices from: £3,401.99 – £3,780.99
View Assessment Information
Enquire Now

Free, no obligation visit from an expert assessor to determine your exact needs and survey your building to determine the most suitable solution.

AVAILABLE VAT EXEMPT - Confirm eligibility at checkout.
Product Description
The Freeway Hi-Riser is an electrically operated wall-mounted changing table suitable for adults and children.
The Freeway Hi-Riser Changing Table offers a slimline design that ensures it fits easily into most environments, while still remaining remarkably robust.
The Freeway Hi-Riser Changing Table has been designed to so that it can be used with most mobile hoists and ceiling track hoists. The unique safety side rail stows away, streamlining access to a wheelchair, shower, or toileting chair.
The Freeway Hi-Riser Changing Table comes in a choice of powder-coated frames for dry rooms and stainless steel frames for wet-rooms. It's available in seven sizes and benefits from an impressive height travel range of 600mm.
The length of the table is available in 100mm increments from 1200mm to 1800mm.
Features & Benefits
Wall and floor-mounted
Unique stowaway side rail
Excellent height range for safe handling
Suitable to use with a wide number of hoists
Easy-to-clean padded surface
Stows away against the wall when not in use
Space-saving design
On-site surveys and design service