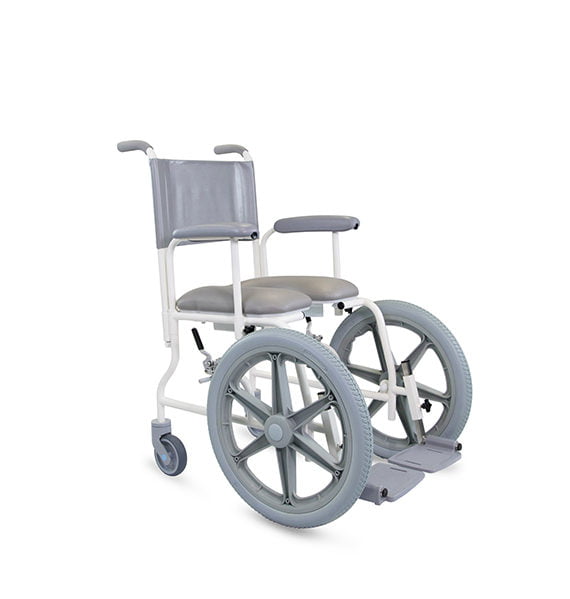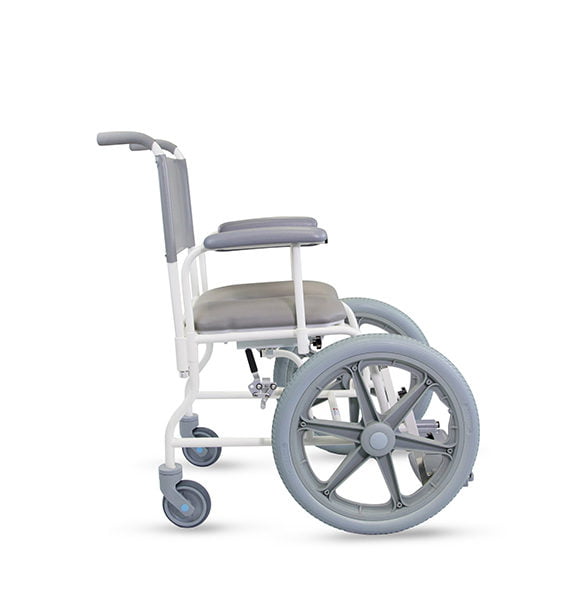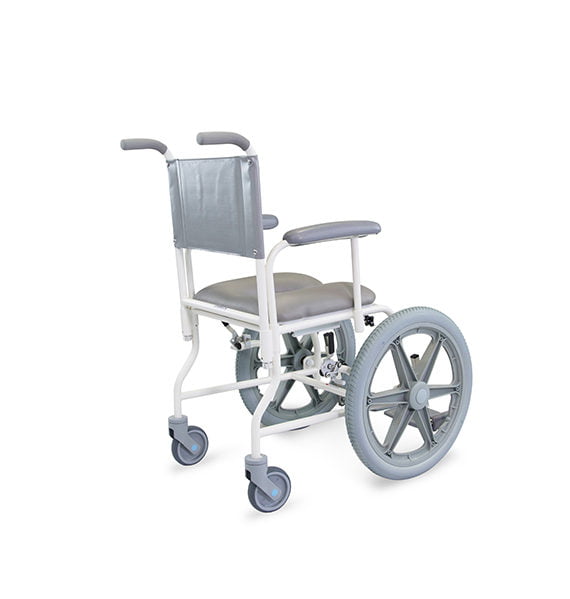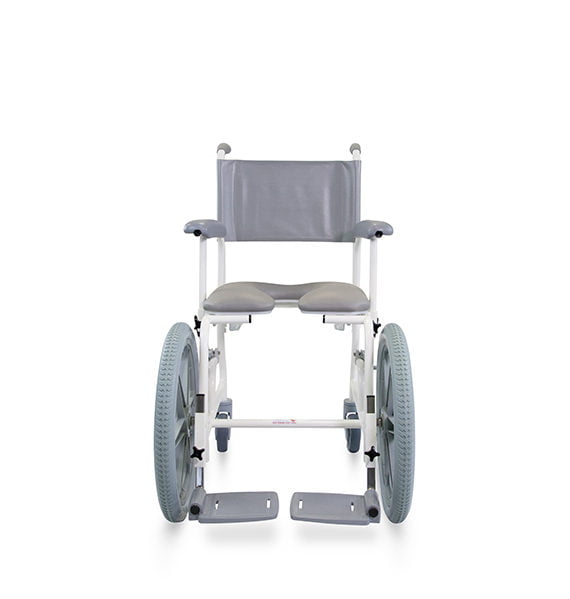 Freeway T50 Shower Chair
Prices from: £503.99 – £740.99
View Assessment Information
Enquire Now

Free, no obligation visit from an expert assessor to determine your exact needs and survey your building to determine the most suitable solution.

AVAILABLE VAT EXEMPT - Confirm eligibility at checkout.
Product Description
The Freeway T50 Shower Chair is available as a shower, toilet or commode chair. It includes 510mm (20") braked front wheels and footrests as standard. Due to the positioning of the castors, this shower chair is ideal for operating in tight spaces.
As with all Freeway Shower Chairs, only the finest materials have been used during manufacturing to ensure the shower chair is durable and long lasting.
The seat, backrest and armrests are covered in hardwearing, flame retardant material which can be easily wiped clean to ensure a hygienic care environment.
Large diameter plastic and stainless steel castors are included for maximum water resistance and to ensure the shower chair travels smoothly over uneven surfaces and the ramped edges of shower cubicles.
The protective coating of the shower chair includes FREECOTE® – our unique antimicrobial and antibacterial coating which is resistant against the hospital super bug MRSA, e-coli, salmonella and listeria.
Features & Benefits
Safe Working Load (SWL): 200kg (30 stone)
Available as a shower, toilet or commode chair
Perfect for those who require a self propelling shower, toilet or commode chair for use in tight spaces
Puncture proof front braked wheels
Large diameter castors to the rear allow easy manoeuvring over uneven surfaces
Frame constructed from heavy-duty, durable tubing in order to provide years of rust free performance
Durable seat, backrest and armrests can be easily wiped clean to ensure excellent levels of hygiene
Coating of the shower chair frame includes FREECOTE®, our unique antibacterial and antimicrobial coating. Find out more about FREECOTE®
Technical Specification


Additional Product Information