Product Description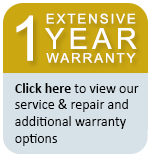 The Freeway T80 Paediatric Reclining Shower Chair is a reclining shower or toilet/commode chair
that has been purpose built for the needs of younger clients.
An extensive range of accessories are available for this model including full head and half head removable headrests as well as thoracic and lateral supports.
Dimensions



1 = Height.
2 = Height with detachable headrest.
3 = Width.
4A = Length in upright position.
4B = Length with max. recline including footrests at highest position.
4C = Length max. recline and detachable headrest fitted.
5 = Seat width.
6 = Height to top of seat.
7 = Height clearance.
8 = Seat depth (standard seat).
9 = Top of armrest to top of seat.
10 = Width clearance.
11 = Top of backrest to top of seat (without detachable
headrest fitted – with headrest add 300mm).
12 = Distance between armrests at rear.
13 = Distance between armrests at front.
The protective coating of the shower chair includes FREECOTE® – our unique antimicrobial and antibacterial coating which is resistant against the hospital super bug MRSA, e-coli, salmonella and listeria.  Find out more about FREECOTE®