Product Description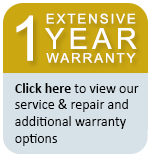 The Freeway T80 Shower Chair is highly versatile and the reclined position has significant advantages for a wide range of conditions, increasing comfort and relieving pressure.
Examples of conditions:
MS

Spinal injuries

MND

Stroke

Other neurological conditions

Cerebral Palsy
This chair reclines through an infinite number of positions up to 45 degrees and is easy to operate. The T80 is available in self-propelled versions with a choice of reclines and comes with a wide range of positioning accessories and optional extras
Featuring two high quality stainless steel gas struts, the tilt action is easy and light to operate.
The Freeway T80 is available as assistant propelled or self propelled
.Featured images show the Freeway T80 with a detachable headrest. The headrest is an optional extra and is not supplied as standard.
Freeway T80 COM
A variation of the T80 reclining shower chair, designed to work seamlessly with the Clos-o-Mat Samoa toilet on 50mm plinth
Freeway T80 AUTO
A version of the standard T80 which has been modified for use with the Palma Vita Clos-o-Mat automatic toilet fitted on a 50mm plinth.
Retro fit kit is available to allow existing T80 chairs to be upgraded to the hydraulic system.
Dimensions
The Freeway T80 Shower Chair range is available in three standard sizes, based on seat width:
'A' – 540mm or 21″
'B' – 490mm or 19″
'C' – 440mm or 17″


1 = Height.
2 = Height with detachable headrest.
3 = Width.
4A = Length in upright position.
4B = Length with max. recline including footrests at highest position.
4C = Length max. recline and detachable headrest fitted.
5 = Seat width.
6 = Height to top of seat.
7 = Height clearance.
8 = Seat depth (standard seat).
9 = Top of armrest to top of seat.
10 = Width clearance.
11 = Top of backrest to top of seat (without detachable
headrest fitted – with headrest add 300mm).
12 = Distance between armrests at rear.
13 = Distance between armrests at front.
The protective coating of the shower chair includes FREECOTE® – our unique antimicrobial and antibacterial coating which is resistant against the hospital super bug MRSA, e-coli, salmonella and listeria.  Find out more about FREECOTE®