Product Description
The Freeway TransactiveXtra Ceiling Track Hoist, exclusively manufactured by Prism Medical UK is undoubtedly the safest, easiest and most practical way to safely transfer clients from one surface to another. Why use a ceiling track hoist?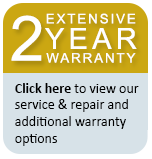 Installed at ceiling level complete with innovative tracking solutions, the Freeway TransactiveXtra Ceiling Track Hoist provides the caregiver with increased access to the client making their job safer and making the transfer more comfortable for the client.
The TransactiveXtra benefits from a low profile design which is unobtrusive yet provides a much greater lifting height than any other hoist option.
Click here to view examples of TransactiveXtra Ceiling Track Hoist installations.
TransactiveXtra Models available
Maximum User Weight: 130kg (20.5 stone) with manual or powered traverse

Maximum User Weight: 160kg (25.2 stone) with manual or powered traverse

Maximum User Weight: 200kg (31.5 stone) with manual or powered traverse

Maximum User Weight: 270kg (42.5 stone) with manual or powered traverse
Key Benefits and Features of the TransactiveXtra
Ergonomically designed handset

Simple 2/4 button operation
Pneumatically controlled requiring minimum pressure to operate
Safe to use in wet conditions
Quiet operation with soft start/stop For client comfort

State of the art display & diagnostics

Operation display
Battery level indicator
Visual & audio low battery warning
Number of lifts
Number of lifts since last service
Number of hours used
Number of hours since last service

Freeway Spreader Bar as standard

Unique contoured 3 hook spreader bar creates optimum space for the client and caregiver
It accommodates most designs of slings and lifting requirements

Safety features include

Emergency stop
Powered emergency lowering
Manual lowering & raising facility

Watch our video
Innovative tracking solutions

Manual & powered turntables

Transition gate

Curtain jumper

Trolley sets allow the hoist to run on competitor track

In track charger
Single Track System

The simplest type of ceiling track installation, the straight track system transfers a client from one defined pick up point to another.

Multi Room System

This illustration shows how a continuous ceiling track system can be fitted using a turntable and 90° bends, providing coverage for a number of pick up points indifferent rooms.

'H' or 'X-Y' System and Transgate

The H system provides whole room coverage of any given room allowing total flexibility in terms of transfer
positions.

The Transgate facility allows the hoist to run from the H-system on to a suspended linear track system
i.e. into another room or onto an additional H-system.

The H System can be supplied with either manual or powered/motorised traverse.

Track

A range of straight and curved track lengths are available which can be used to provide the tracking solution required.