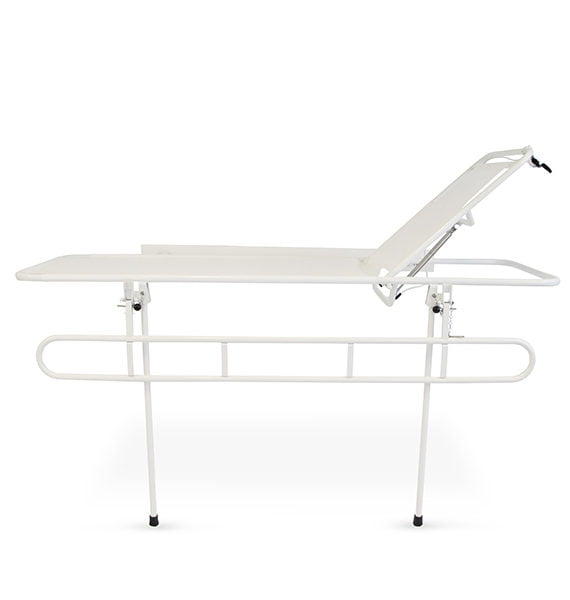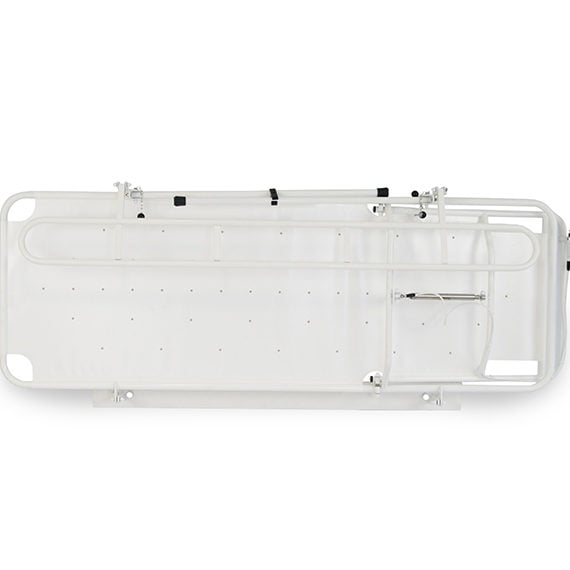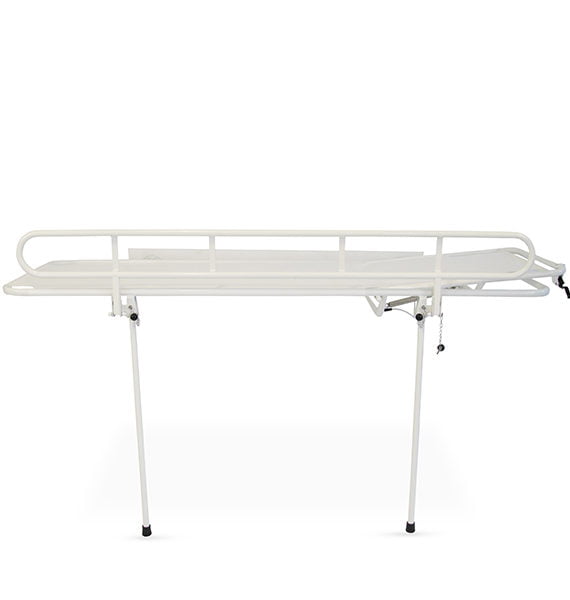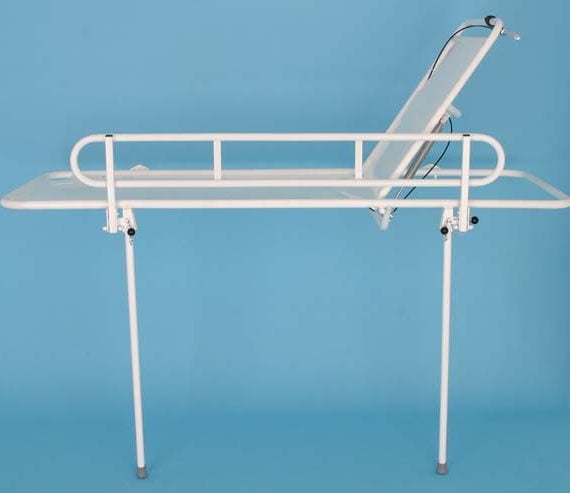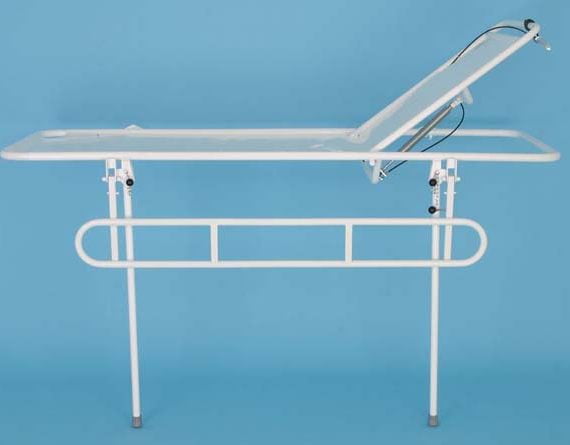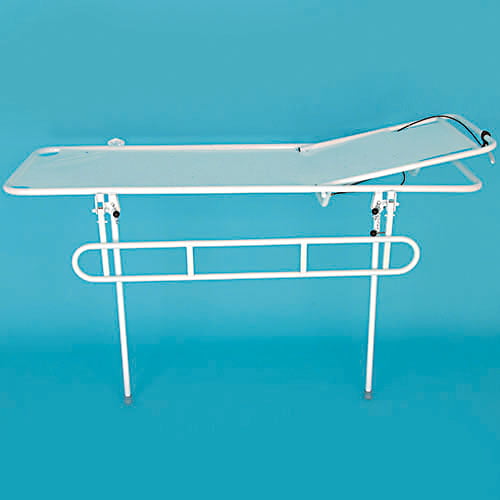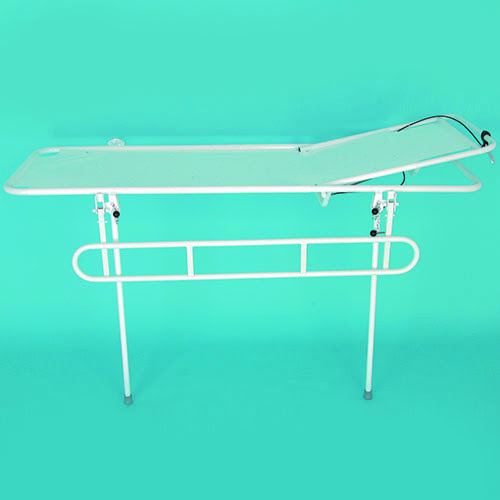 Freeway Wall Mounted Shower Stretcher with Adjustable Backrest Option
Prices from: £380.99 – £502.99
View Assessment Information
Enquire Now

Free, no obligation visit from an expert assessor to determine your exact needs and survey your building to determine the most suitable solution.

AVAILABLE VAT EXEMPT - Confirm eligibility at checkout.
Product Description
The Freeway Wall Mounted Shower Stretcher is available with an adjustable finger-touch backrest, and can be configured for left or right-handed users.
Available in six sizes between1400mm and 1900mm, the Freeway Wall Mounted Shower Stretcher with Adjustable Backrest can be adjusted on installation up to a working height of 900mm.
All stretchers are available with skirts, padded or unpadded cot sides, shorter brackets and longer legs, as well as liners.
The protective coating of all our shower trolleys and stretchers includes Freecote® – our unique antimicrobial and antibacterial coating which is resistant against the hospital super bug MRSA, e-coli, salmonella and listeria.
Features & Benefits
Practical ergonomic design
Aesthetically pleasing
Durable, manoeuvrable and extraordinary value for money.
Top quality stainless steel bearing castors
Safe working load 200kgs (30 stone).
Technical Specification
Dimensions based on a standard 1900mm length
Shower Stretcher
1 = length = 1900mm
2 = length with adjustable headrest = 1975mm
3 = width = 670mm
4 = width when fitted with standard brackets = 810mm
5 = width when fitted with short brackets = 760 mm
6 = width when fitted with cot side = 835/785mm
7 = distance from wall to inside of legs = 795mm/745mm
8 = distance between bracket hinges = 1100mm
9 = height = 900mm
10 = distance from wall when folded up = 120mm
NB: Padded rolled edge increases width/length by 50mm