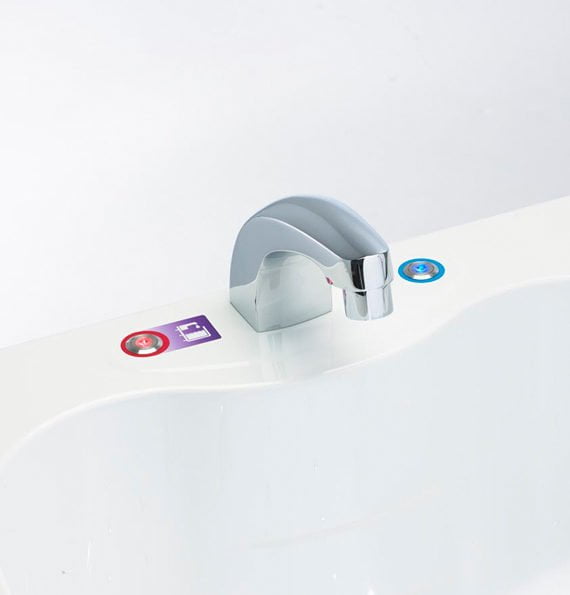 Gainsborough Lincoln 3-in-1 Assistive Bath
View Assessment Information
Enquire Now

Free, no obligation visit from an expert assessor to determine your exact needs and survey your building to determine the most suitable solution.

AVAILABLE VAT EXEMPT - Confirm eligibility at checkout.
Product Description
The Gainsborough Lincoln 3-in-1 assistive bath, available from Prism Medical UK, is designed for nursing care where spinal stability or specialised treatments are required.
The Lincoln is an exceptionally versatile 3-in-1 bathing solution that incorporates a hi-lo bath system, a changing table and a bathing/showering platform. Safe and simple to use, the hi-lo function allows the carer full access to the bather at a comfortable working height – without risk of back strain.
Perfect for paediatric or adult bathers, the integrated bathing platform and changing table come with removable back-rest and an adjustable foot-rest that ensure an optimal bathing position.
Features & Benefits
Versatile 3-in-1 operation (hi-lo bath/changing table/bathing and shower platform)
Fully adjustable hi-lo bath ensures a safe, comfortable working height for carer
Featuring integrated BioCote anti-microbial technology as standard
Hinged platform to aid cleaning process
Lightweight, ergonomic handset control
165kg safe lifting weight accommodates a wide variety of bather sizes
Thermostatic fill, Shower system and hoist access panels as standard
Left- or right-hand configurations adapt to any room configuration
165kg (26 stone) safe lifting weight