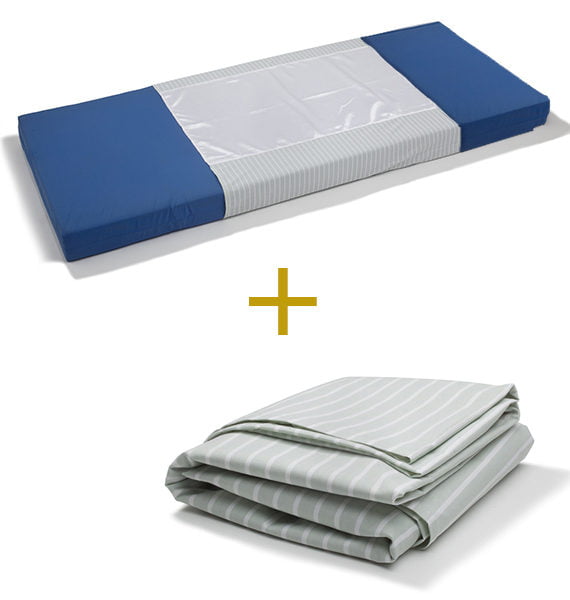 Immedia SatinSheet 2D Mini Set
Enquire Now

AVAILABLE VAT EXEMPT - Confirm eligibility at checkout.
Product Description
This is the Immedia SatinSheet 2D Mini Set, a complete bed management system designed to provide low friction to the hip area during turning and repositioning. This set is made up of the following products (a base sheet and a drawsheet).
The two products combine to make one of the most cost-effective bed management systems available, ensuring turning and repositioning tasks can be completed easily and safely for both the client and their caregiver. The base sheet in the Immedia SatinSheet 2D Midi Set 2 is the 'Mini' size, designed specifically to provide low friction to the hip area when turning and repositioning. The draw sheet is then placed on top to allow the patient to be turned and repositioned effortlessly. The centre of the Immedia SatinSheet 2Direction Mini Base Sheet is made from low friction satin whilst the edges are constructed from cotton/polyester to provide a non-slip area, allowing the user to sit on the edge of the bed without sliding.
Technical Specification
A complete bed management system to assist with turning and repositioning
Minimises the risk of injury to carers
Mini size designed to provide low friction to the hip area
Non-slip material along the edge of the base sheet to prevent the user from sliding out of bed
Ideal for use with four part profiling beds
Can be used on a pressure care mattress
Can be ironed to improve slide function
Do not use fabric softener or bleach