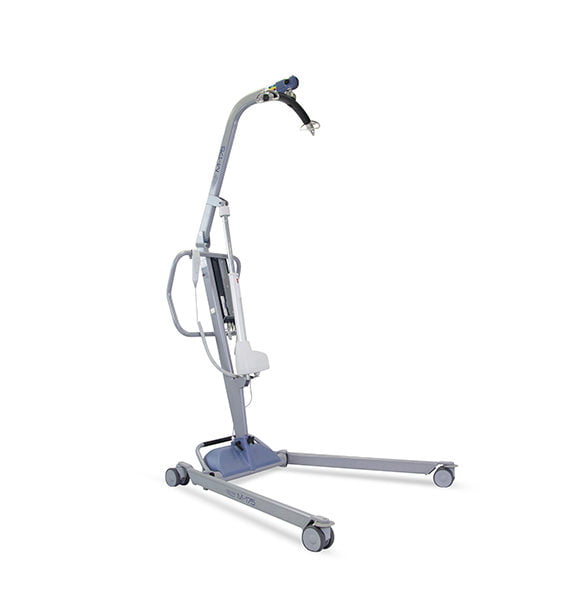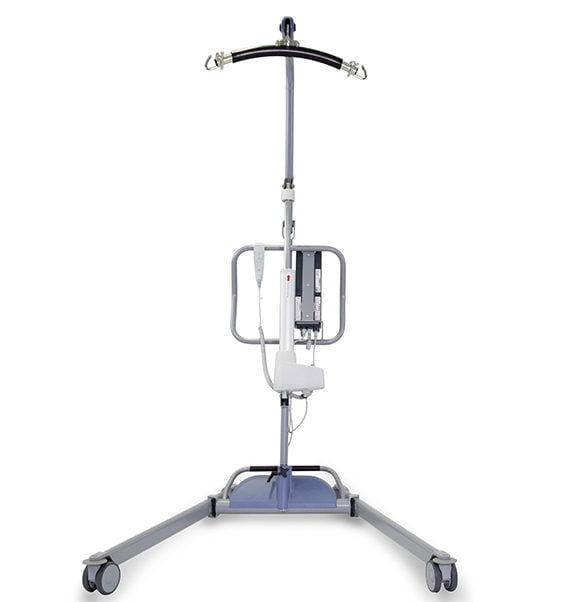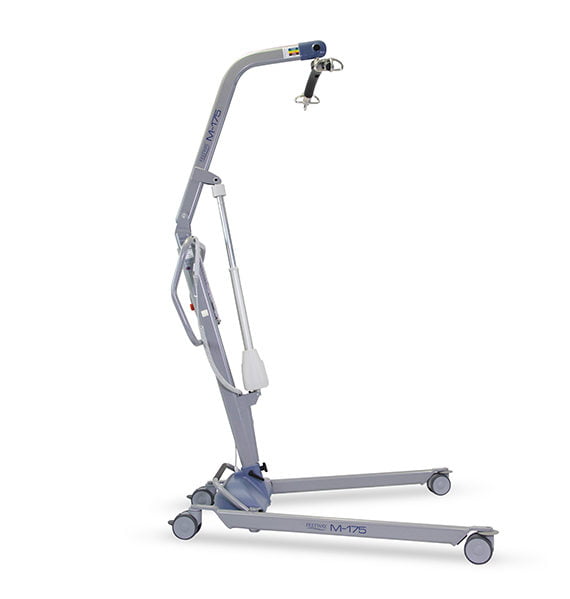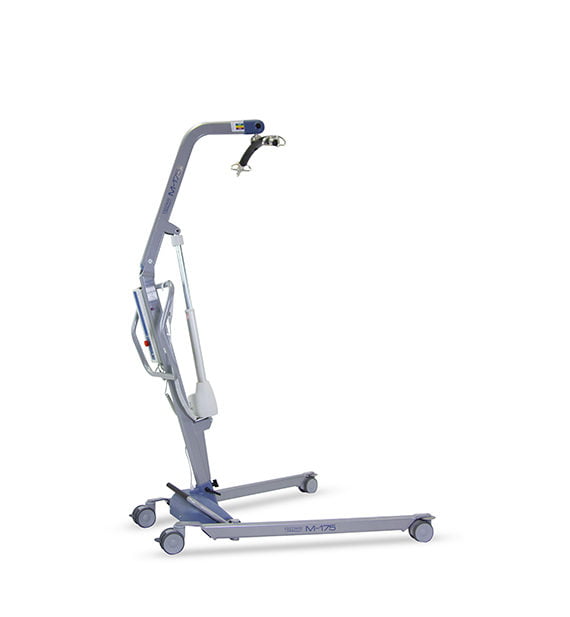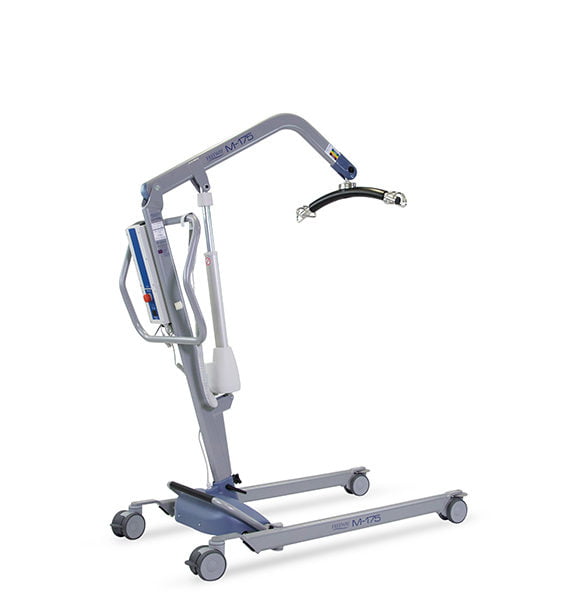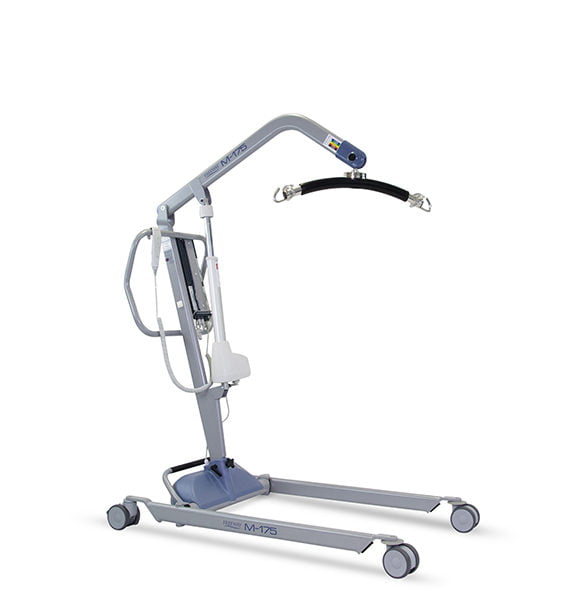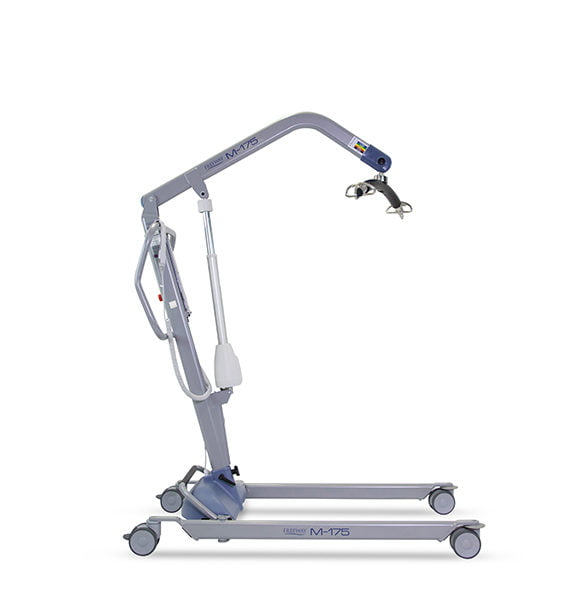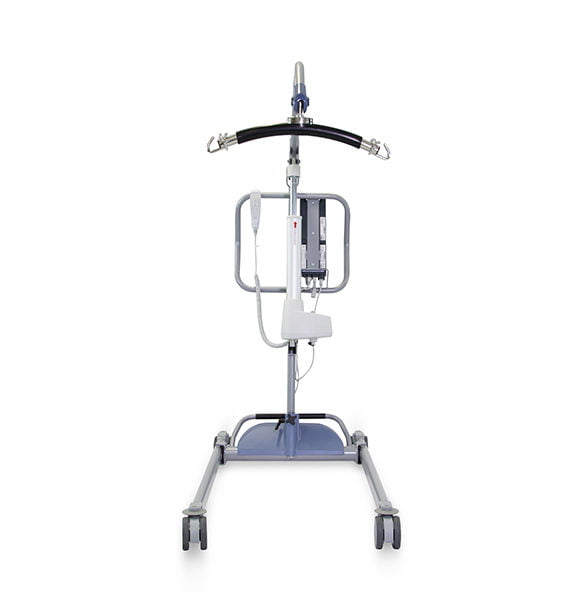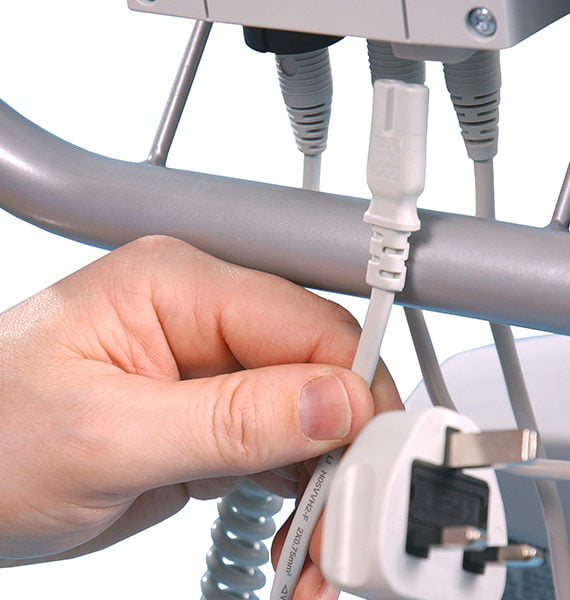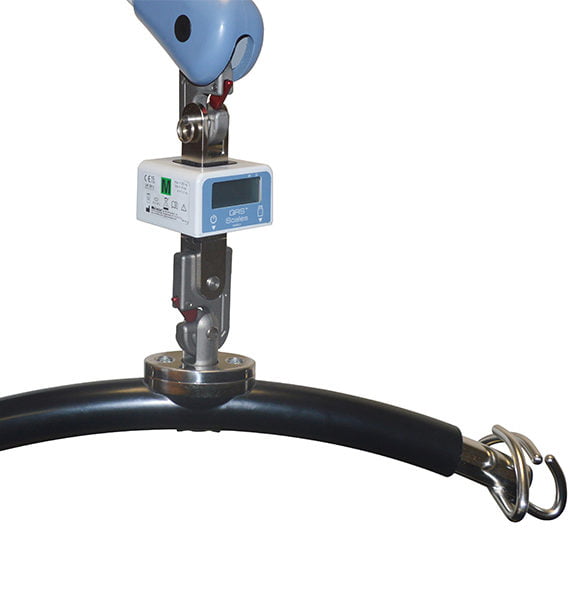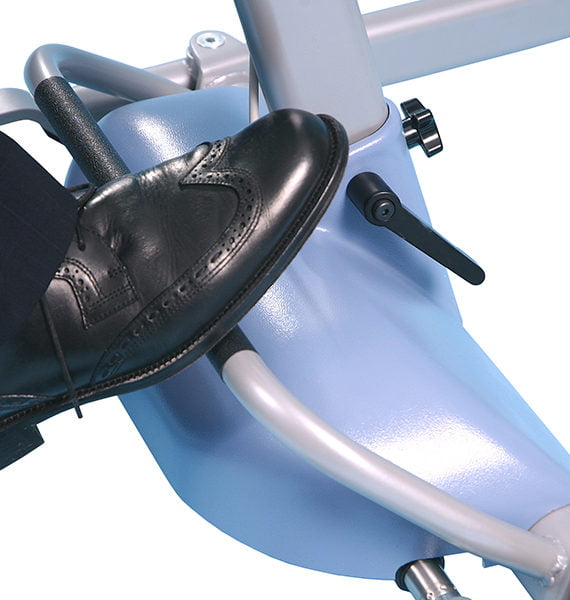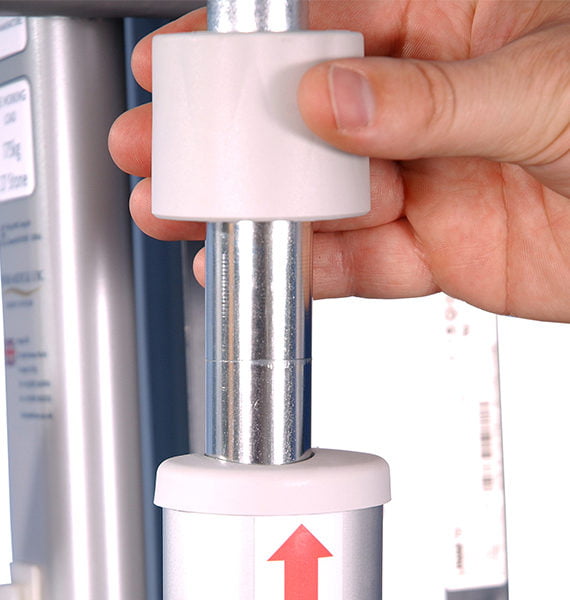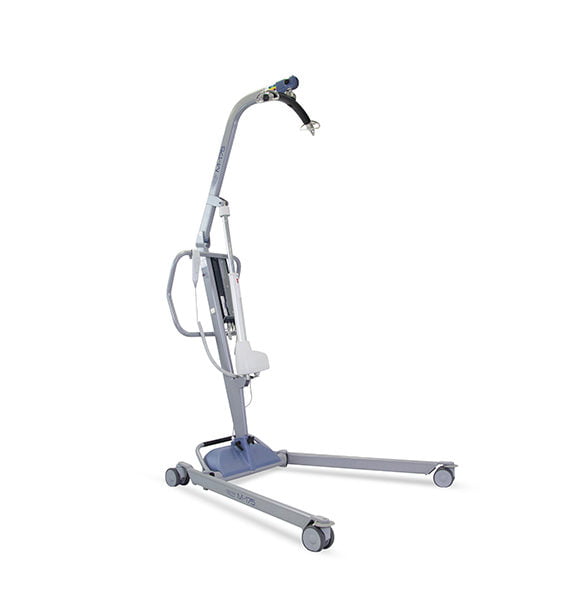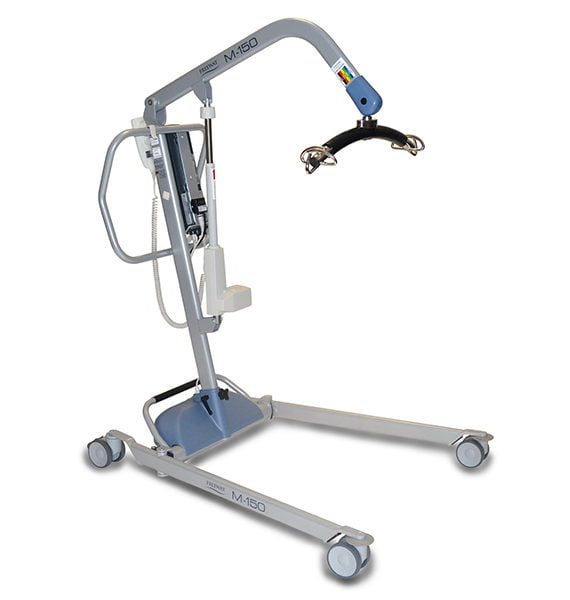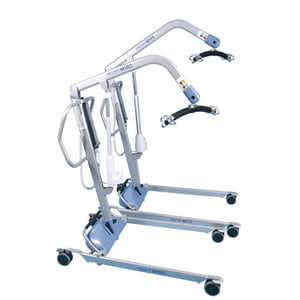 Freeway M-Series Steel Mobile Hoists
Prices from: £1,002.99 – £1,220.99
View Assessment Information
Enquire Now

Free, no obligation visit from an expert assessor to determine your exact needs and survey your building to determine the most suitable solution.

AVAILABLE VAT EXEMPT - Confirm eligibility at checkout.
Product Description
The Freeway M-Series Steel Mobile Hoists, exclusively manufactured by Prism Medical UK are the result of years of experience in developing, manufacturing and supplying hoists, combined with the knowledge gained from working closely with the professionals and caregivers who use them.
Every aspect of M-Series Steel Mobile Hoists have been designed to make lifting and handling easier and safer for both client and caregiver. Its compact, ergonomic design makes it perfect for use in community or nursing environments.
There are two variations of the Freeway M-Series Steel Mobile Hoists – the M-150 and the M-175 which each equate to the maximum lifting capacity (in kg) of the hoist.
Now available with the option of the Freeway Quick Release System (QRS®) which allows carry bars and weigh scales to be safely and easily attached/removed without the need for tools.
The Freeway M-Series features on board charging as standard. To further increase the versatility of the hoist, it is also available with off board charging for those who prefer to charge the battery pack at a separate location away from the hoist.
Features & Benefits
Freeway M-Series Key Features & Benefits
Ergonomically designed 4 button handset to enhance ease of operation
Ergonomically profiled push handles designed in conjunction with the REBA assessment tool allows for safe moving and positioning
The control box is recessed within the handles to avoid accidental contact with the emergency stop button
Powered leg opening allows the hoist to be positioned correctly for a stable and safer lift without restricting access around chairs and beds
100mm front castors and 100mm rear castors (locking) allow for maximum control and positioning on all floor surfaces
360° turn capability of the carry bar provides the carer with greater control during the lift and aids positioning without interference with the mast or boom
Quick Release System (QRS®) available as added extra
Rear foot bar helps to negoatiaite the hoist over uneven floor surfaces and door thresholds
Emergency stop and emergency lowering functions fitted as standard
Control box includes a counter which records the usage of the hoist
On board charging as standard (Off board charging also available)
Coating of the hoist includes FREECOTE®, our unique antibacterial and antimicrobial coating.
Warranty Information
Lifetime Warranty*
To further our commitment in providing an enhanced service and quality assurance, all Freeway M-Series Mobile Hoists now come with a Lifetime Warranty (excluding batteries) when purchased with a Prism Service and Repair Package
*Terms & Conditions
The Lifetime Warranty is available on new purchases of Freeway M-Series and S-Series Mobile Hoists and Freeway SA-160 Stand Aids from 1st December 2015.
The Lifetime Warranty applies to the lifetime of the first product actuator only (minimum of 40,000 lift cycles).
If 40,000 lift cycles are reached and the actuator subsequently fails, a replacement actuator would need to be purchased. From this moment in time, the Lifetime Warranty would no longer be valid.
A service package from Prism Medical UK must be purchased to be eligible for the Lifetime Warranty.
The service package must be taken at the time of purchase of the hoist and must continue to be in place for the entire length of ownership of the hoist to make any warranty claims.
The warranty is valid only on product failure as a result of faulty parts (not external influences).
Product batteries are not included as part of the Lifetime Warranty.
Accidental, deliberate, or cosmetic damage not included.
Technical Specification
Technical Specification
| | | |
| --- | --- | --- |
| Model Specification   | M150 | M175 |
| Maximum Weight Capacity | 150 | 175 |
| Maximum Lifting Height | 1630 | 1770 |
| Minimum Lifting Height | 540 | 600 |
| Internal Leg Open | 1020 | 1040 |
| Internal Leg Closed | 620 | 620 |
| Overall Length | 1140 | 1240 |
| Spreader Bar at Max Reach | 1040 | 1240 |
| Reach at Max Height | 520 | 560 |
| Reach at Min Height | 420 | 500 |
| Max Reach | 735 | 810 |
| Turning Radius | 1200 | 1300 |
| Legs Open – External Width | 1120 | 1140 |
| Legs Open – Internal Width | 1020 | 1040 |
| Legs Closed – External Width | 720 | 720 |
| Legs Closed – Internal Width | 620 | 620 |
| Overall Height of Legs | 123 | 123 |
| Ground Clearance | 50 | 50 |
| Front Twin Castors | 100 | 100 |
| Rear Braked Castors | 100 | 100 |
| | | |
| --- | --- | --- |
| Weights   | M150 | M175 |
| Mast & Boom inc all fixings | 15 | 19 |
| Base Assembly | 16 | 18 |
| Assembled Unit | 33 | 39 |
| Battery | 2 | 2 |