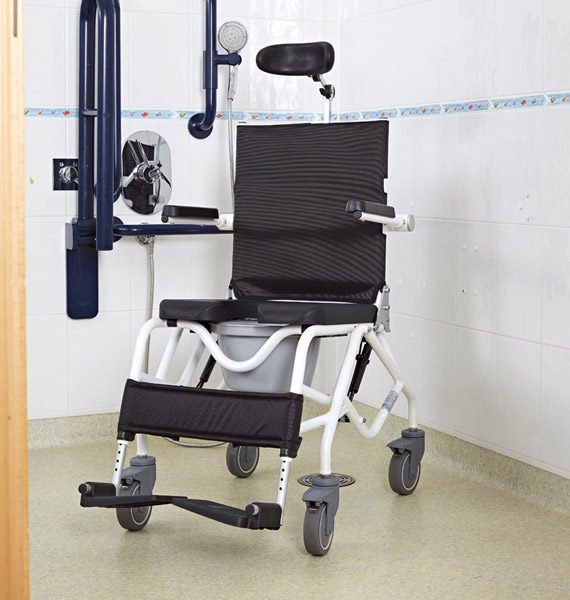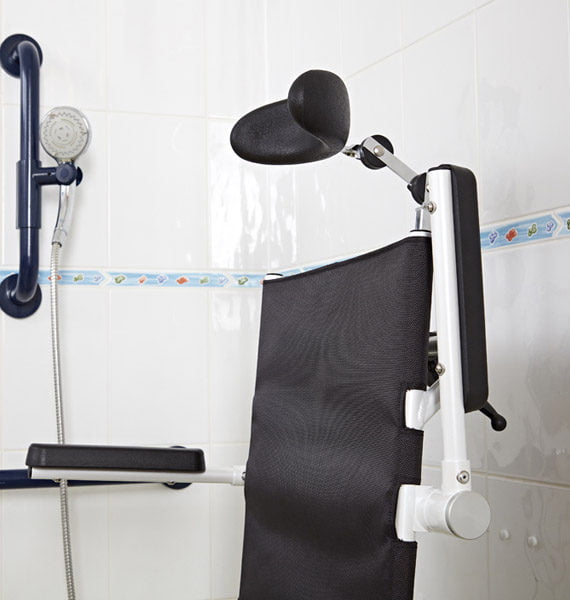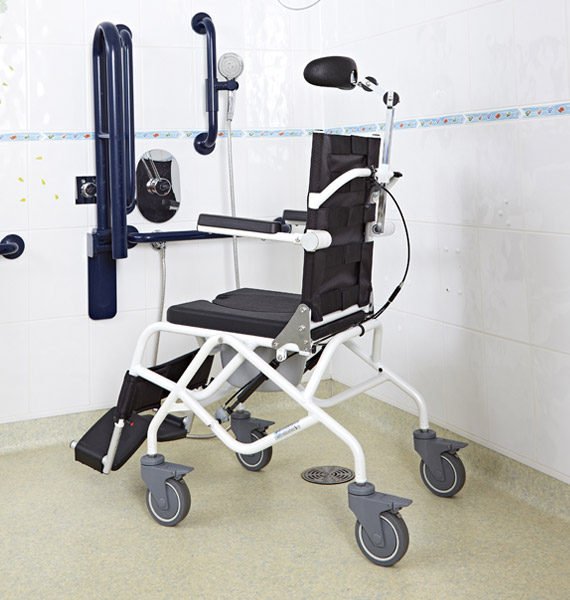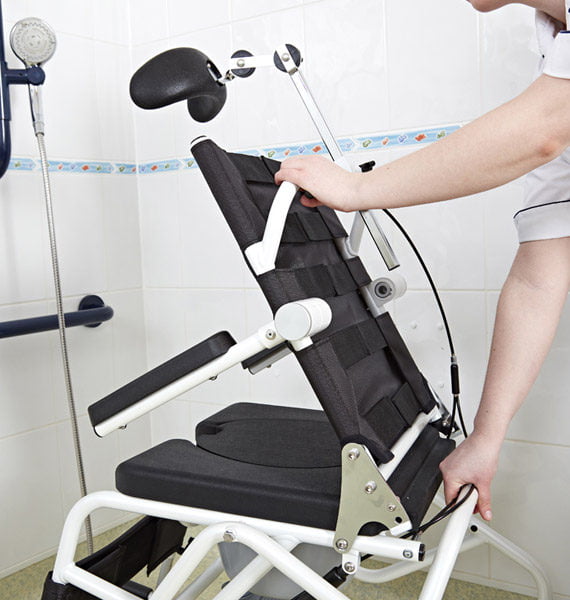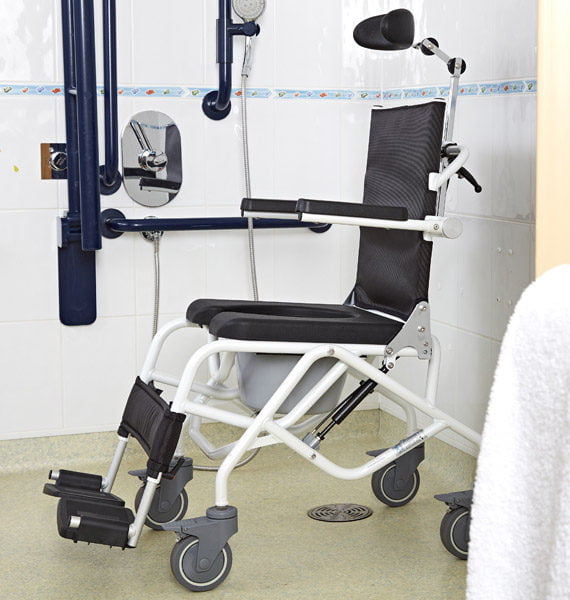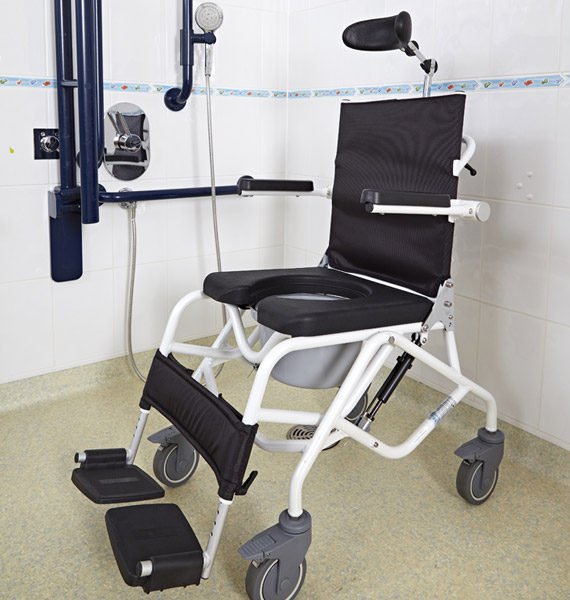 Mackworth M80 Tilt in Space Shower Chair
Prices from: £759.99
Enquire Now

AVAILABLE VAT EXEMPT - Confirm eligibility at checkout.
Product Description
The Mackworth M80 is a lightweight, tilt-in-space, aluminium shower/commode chair, which provides a versatile bathing and toileting solution for a wide variety of patients.
The seat can be tilted from 6° to 25° in a variety of positions via the ergonomically designed hand lever. It allows for a more comfortable and relaxed seating position for those with poor muscle tone while facilitating patient transfers. This is particularly useful when using a mobile hoist. A soft padded seat is provided which ensures added comfort and security for the patient. It is both easy to manoeuvre and easy to clean.
Features & Benefits
Adjustable seat angle of 6° to 25° ensures suitability for a wide range of conditions and facilitates patient transfers
Length-adjustable, swing-away footrest for ease of access and for varying leg lengths
Height-adjustable headrest suitable for a range of patient heights
Flip-up armrests allow for easy side patient transfer
Manufactured in strong yet lightweight aluminium
Durable and easy to transport; will not rust or corrode in wet environments
Padded seat provides a comfortable and secure seating position for the patient
Four individually locking castors provide a stable seating position while aiding manoeuvrability
Removable backrest can be laundered and replaced as necessary
Technical Specification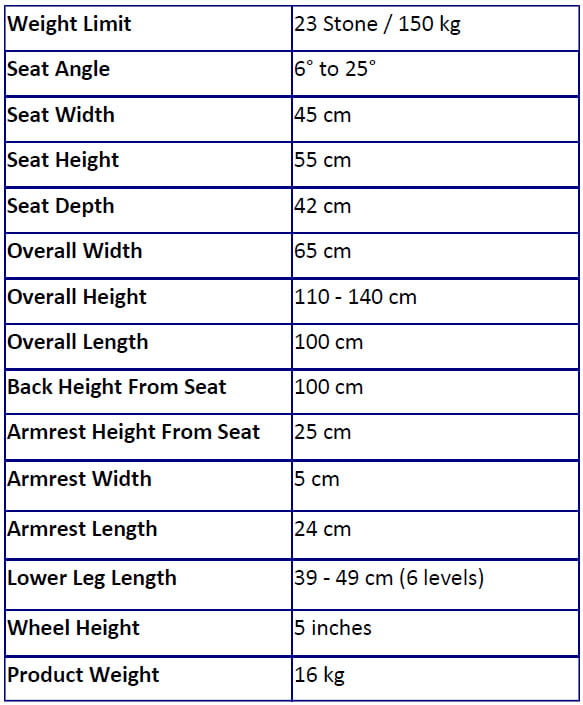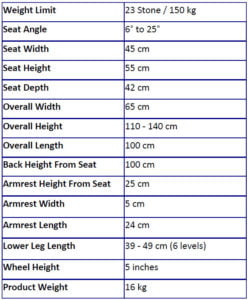 Additional Product Information