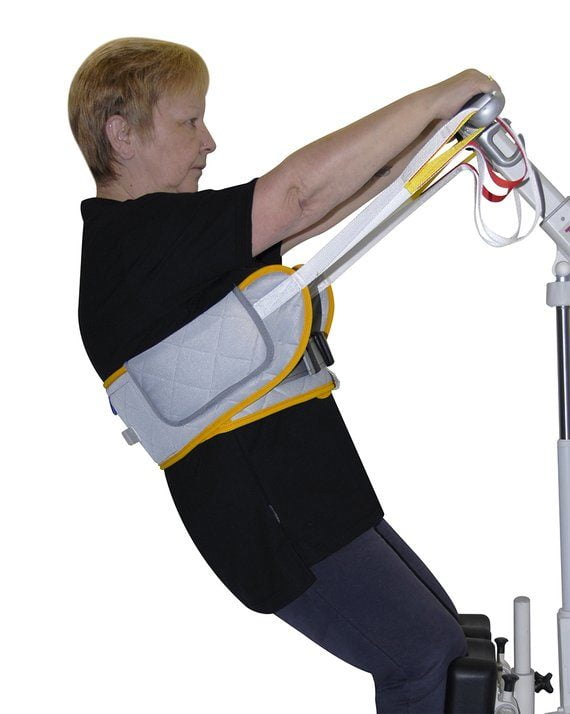 Mackworth Poplar Stand Aid Sling
Prices from: £81.99 – £90.99
Enquire Now

AVAILABLE VAT EXEMPT - Confirm eligibility at checkout.
Product Description
The Poplar belt is a widely used stand assist product only, for those patients who have some upper body strength.
Poplar is manufactured in our standard, anti-fade, quilted grey material and appropriate binding finish.
Although there are a number of belts available on the market, this high quality item stands out from the crowd.
Materials

Quilted (Grey)
A padded and quilted polyester fabric which enhances patient comfort. (Image shown at 25% of the original image)
A variety of fabrics can be chosen as a special request.
Features & Benefits
Quilted grey material, as standard, enhances patient comfort
Under-arm padding provides patient comfort during transfer
Security belt provides patient safety
Colour coded straps or clips – height adjustable for multi- patient application
Embroidered weight & serial number label – LOLER compliant – does not wash out at high temperatures
Colour coded binding – determines sling size by use of a neat boundary
Additional Product Information