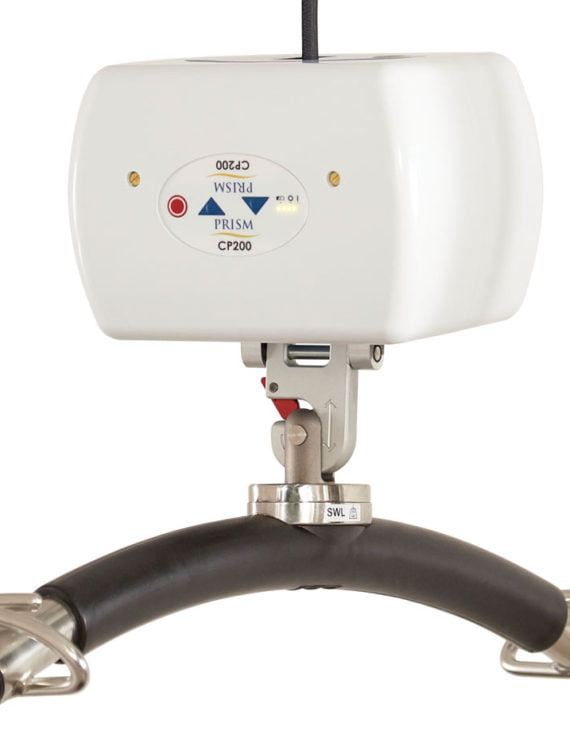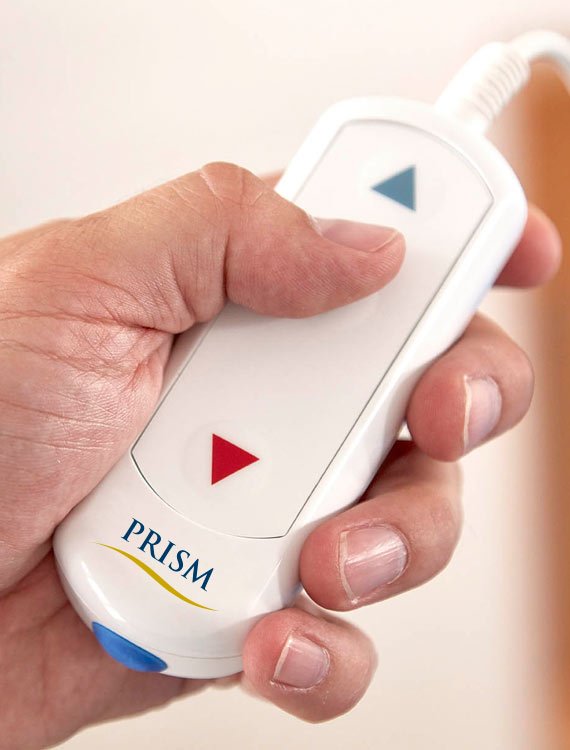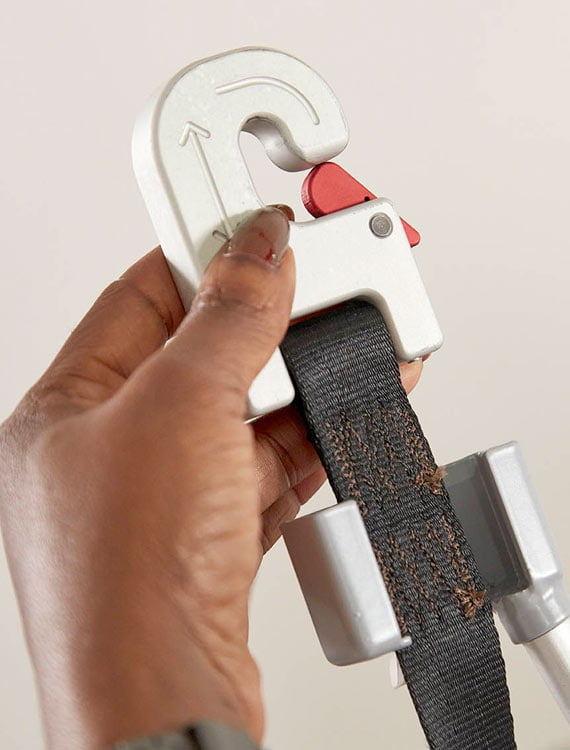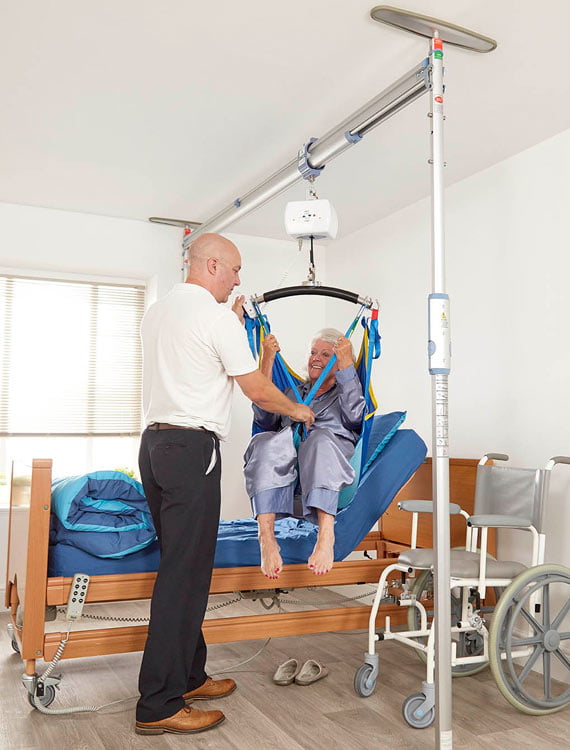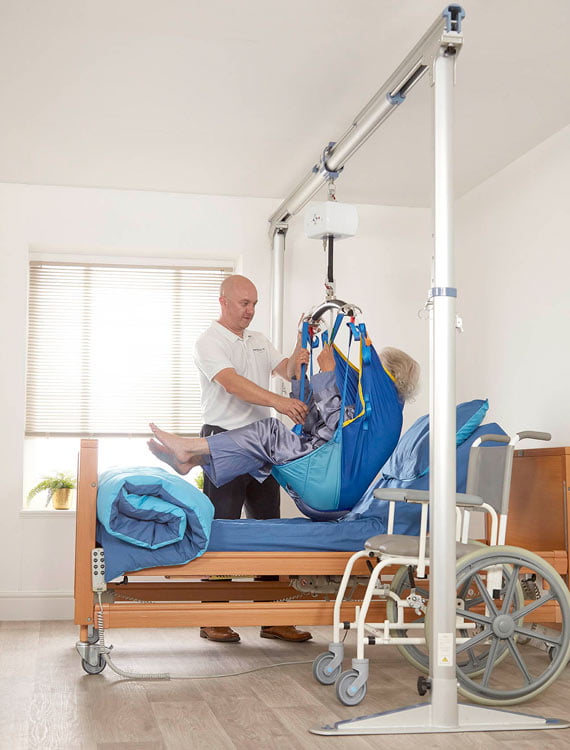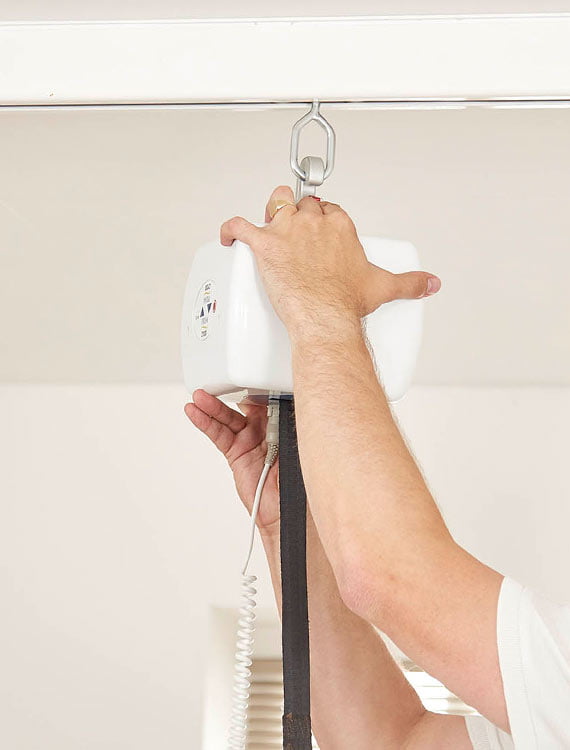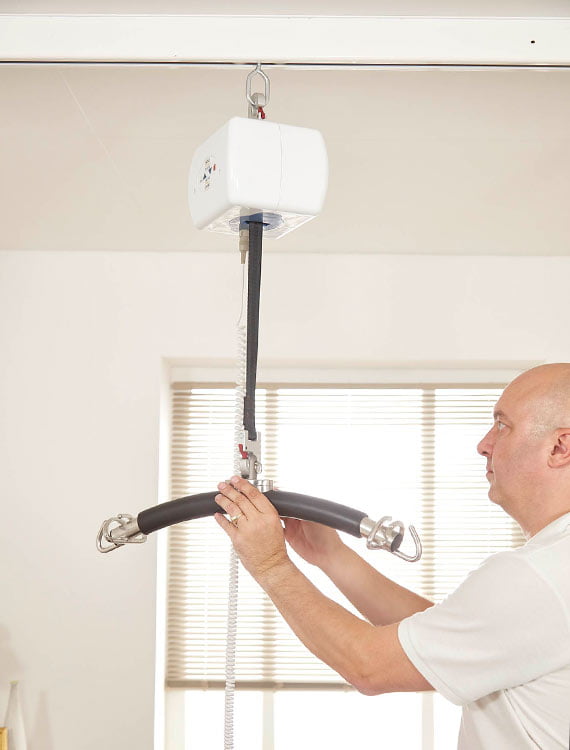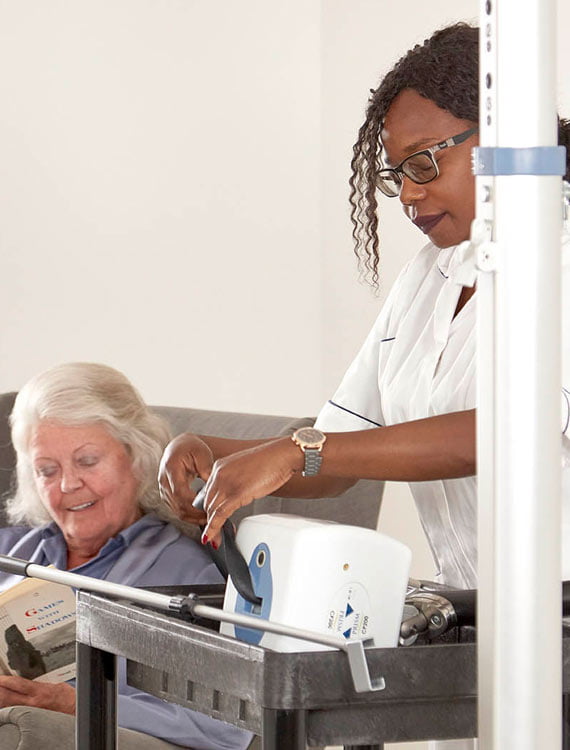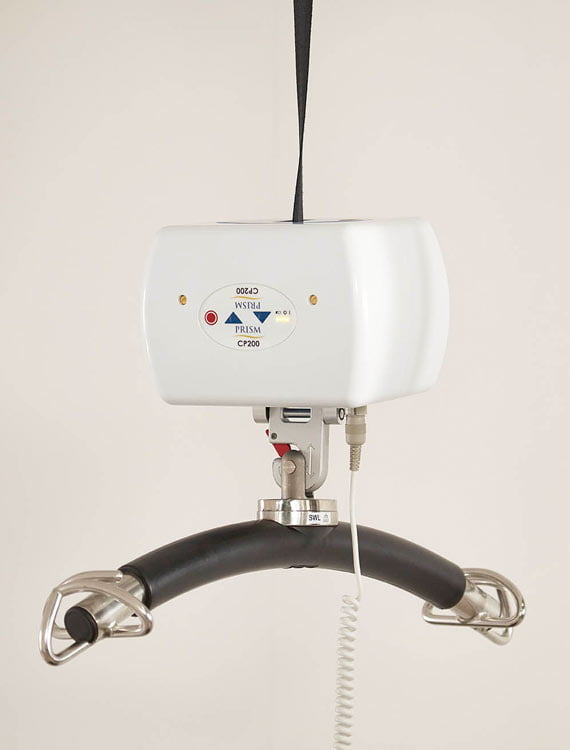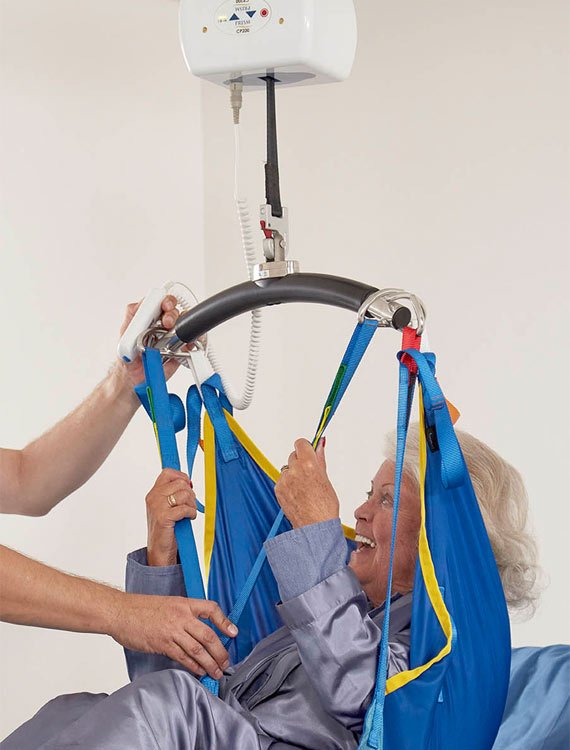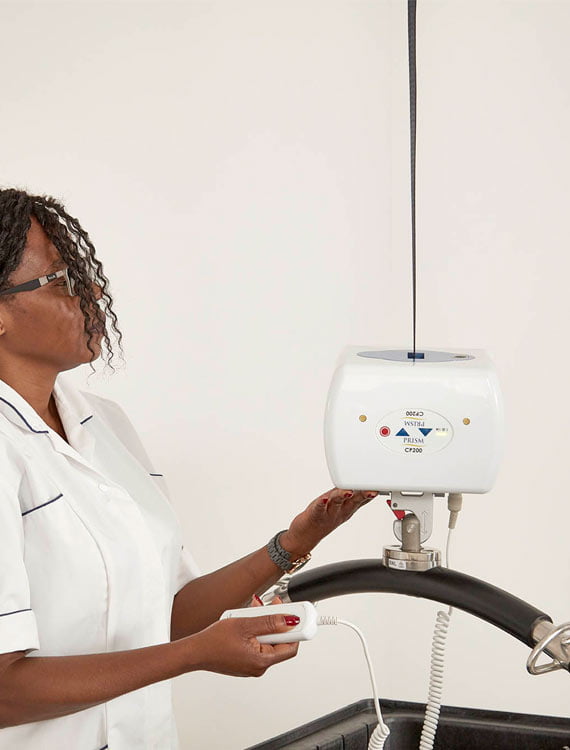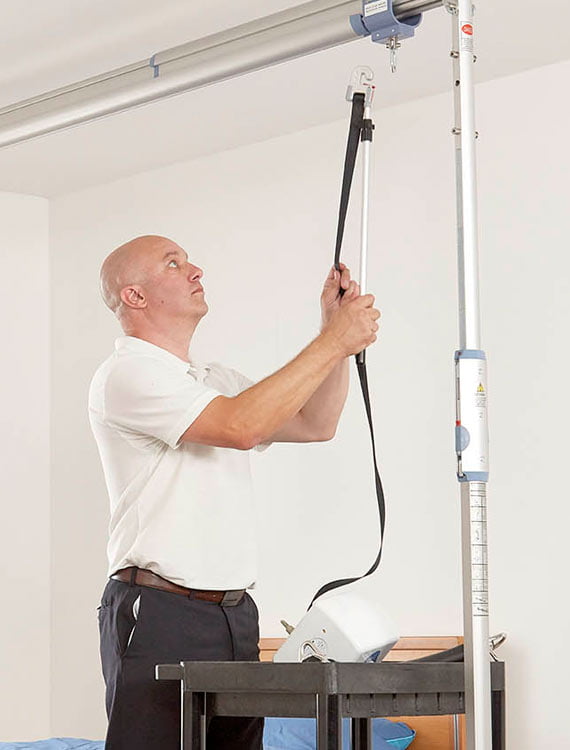 Prism CP200 Portable Track Hoist
View Assessment Information
Enquire Now

Free, no obligation visit from an expert assessor to determine your exact needs and survey your building to determine the most suitable solution.

AVAILABLE VAT EXEMPT - Confirm eligibility at checkout.
Product Description
The Prism CP200 Portable Track Hoist offers exceptional versatility and cost savings when compared to multiple fixed installations.
It can be quickly moved between multiple fixed ceiling track systems and used in conjunction with gantry systems such as the Prism FSG200 or Easy-Fit.
The 'QRS' quick release systems on both the top and bottom of the unit allows it to be swapped between fixed and portable applications in seconds, simply by altering the orientation of the unit and which QRS hook the carry bar is fitted to.
The CP200 is compact and quiet in use, offering a soft start/stop feature for user comfort and provides up to 60 lifts on a single charge. With a maximum rated load of 200 kilos, which is approximately 31.5 stones or 440 pounds.
The CP200 is suitable for hospitals, care homes and home care environments.
Features & Benefits
Features
Compact lightweight aluminium chassis, total unit weight 4.5kg without a carry bar.
Capable of transferring a patient of up to 200kg (440lb)
Up, down and emergency lowering controls on both hand controller and unit
Power switch on rear of unit
Auto power off after approximately 30 seconds of non- use to save battery
50-60 lifts per charge
Integrated wall dock and charger
QRS reacher and QRS carry bar
Trolley Set (compatible with Prism Medical track systems)
LED indicators for:
Battery and error status, Sleep mode, Emergency lower, Temperature warning, Lifted weight is over capacity, Slack tape error and Charger fault
Benefits
Portable
Cost saving compared to multiple fixed installations
Can be fitted, and moved between any suitable ceiling track or overhead gantry with a compatible trolley set
Move patients with minimal effort whilst maintaining their comfort and dignity
No lifting required. Can be fitted and removed using the QRS reacher
Option of two carry bars. UK Standard with 3 open hooks or International with clip fastenings
Warranty Information
The CP200 comes complete with an extensive 1-year warranty. 
Technical Specification
Max Safe Working Load: 200kg
Hoist Case: Non Flammable ABS Plastic
Length: 208mm
Width: 177mm
Height: 149mm
Weight: 4.5kg (Hoist only)
Rail Transfer: Manual
Hoisting Range: Up to 2100mm
Lifting Speed (unloaded): 35mm/s
Lifting Speed (100 kg loaded): 25mm/s
Charger Input: 100- 240V
Charger Output: 24V – 1.33 amps
Emergency Stop: Electric
Hand Control: Electric 3 (Button)
Batteries: 2 x 12V – 3.3Ah Nimh
In Track Charging: Not Available
Removable from Track: Yes
Duty Cycle: 15% use, 85% rest
Additional Product Information