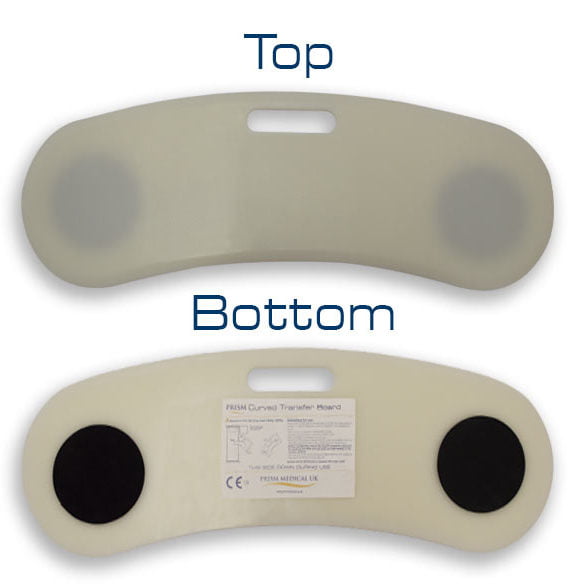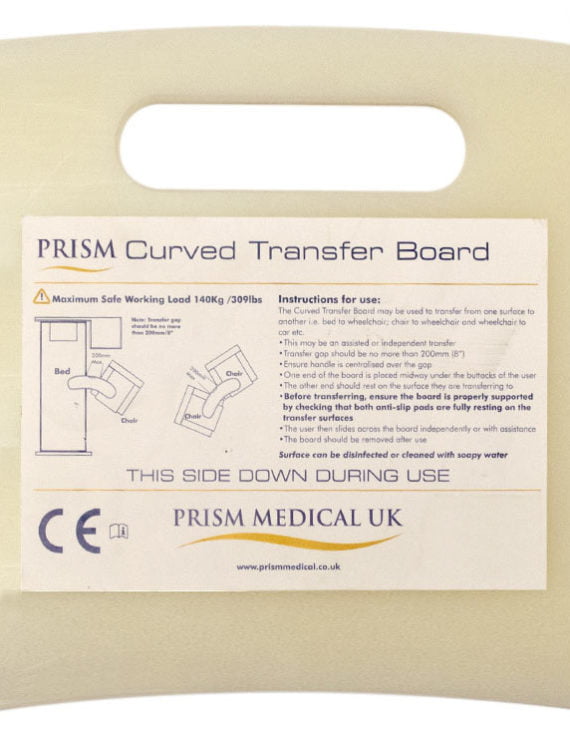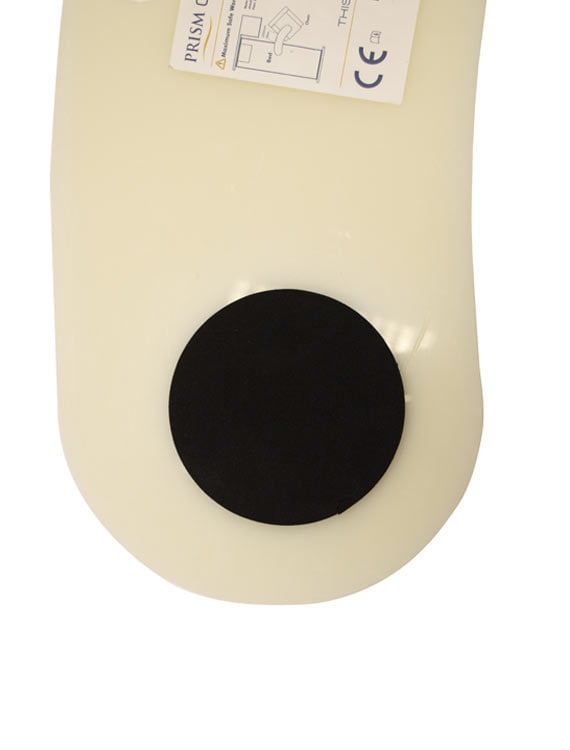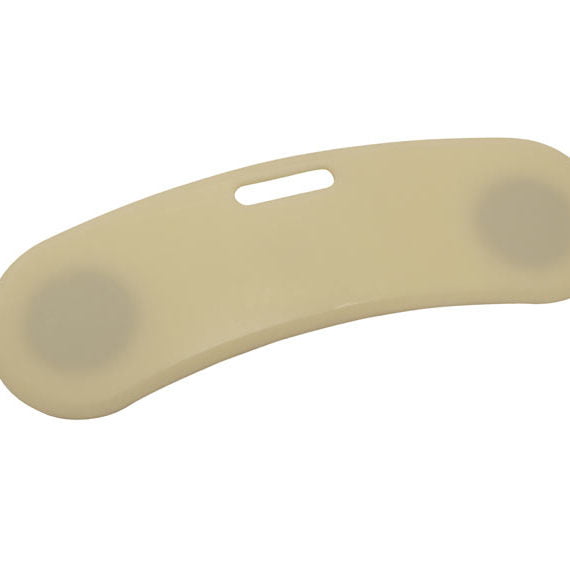 Prism Curved Transfer Board
Prices from: £45.99
Enquire Now

AVAILABLE VAT EXEMPT - Confirm eligibility at checkout.
Product Description
The Prism Curved Transfer Board is used to move an individual from one surface to another
It is designed to bridge shorter gaps when performing seated transfers (maneuvers) i.e. bed and wheelchair / shower chair, between wheelchair / chair / toilet chair or to and from the car etc.
The boards low friction upper surface and non-slip underside enables the user to safely transfer independently or with assistance.
The Prism Transfer Board is a stable transfer solution and has a traditional curved shape.  The board can be placed either curve forward or curve backward depending on the transfer situation and surrounding obstacles.
Features & Benefits
Low friction upper surface
Can be used for assisted or independent transfer
Anti-slip pads for additional support
Allows for a 200mm/8" transfer gap
Traditional curved shape for forward or backward use
Can be cleaned with soapy water or disinfectant
Compact, level design for easy storage
Technical Specification
Maximum safe working load 140kg/309lb
Dimensions:  W23 x  L77cm
Transfer gap 200mm/8"
Additional Product Information