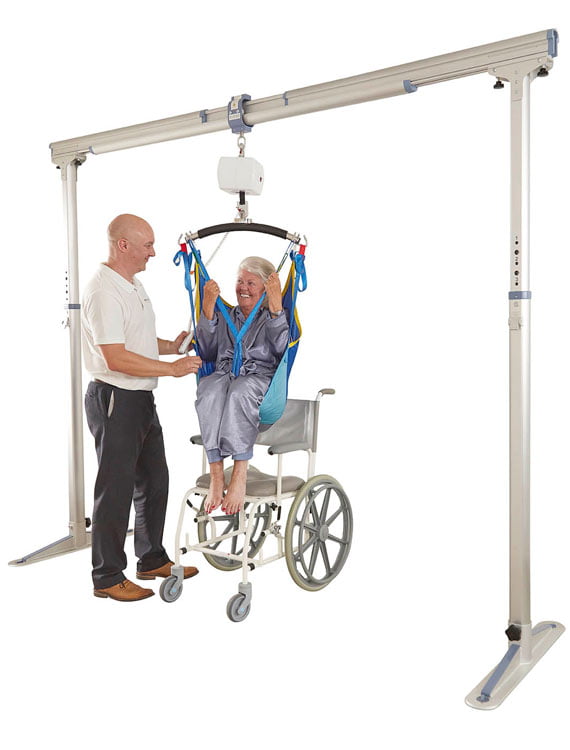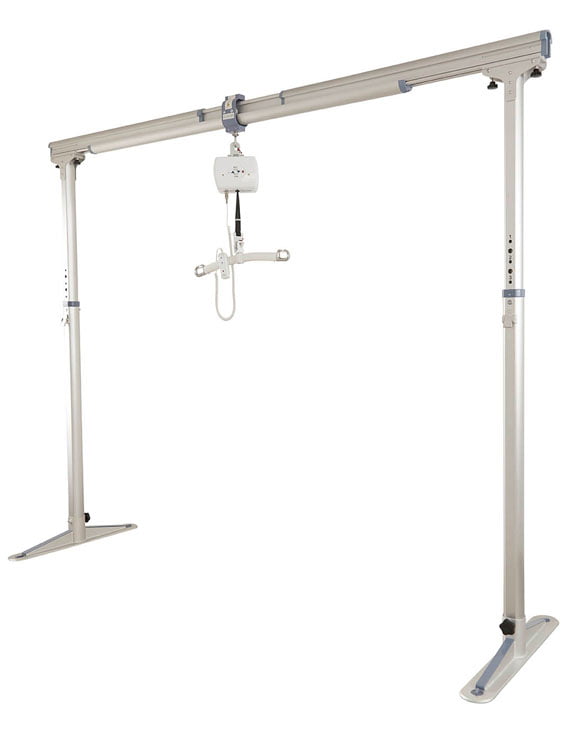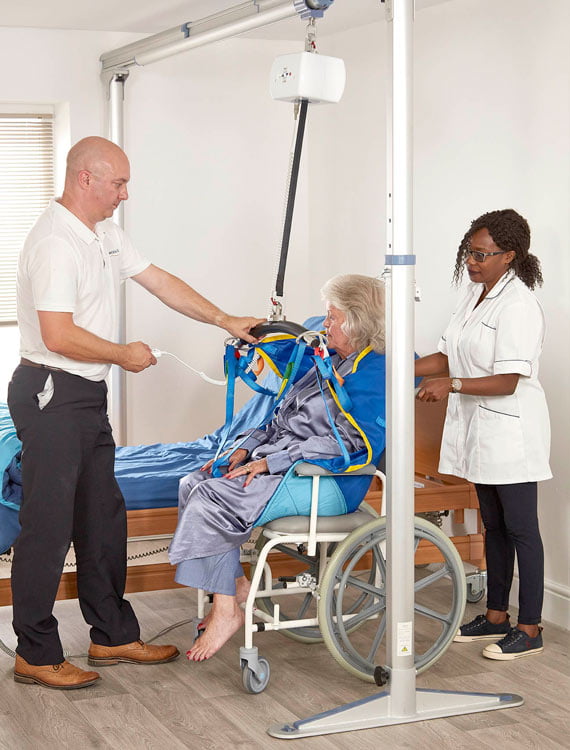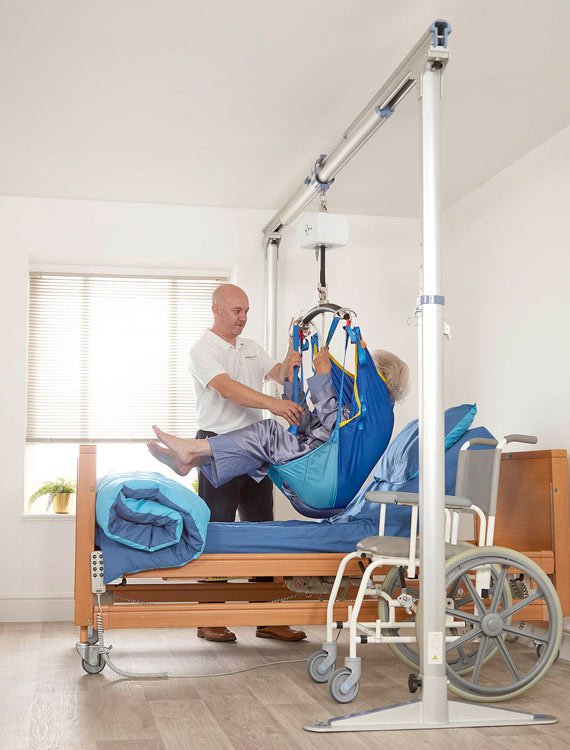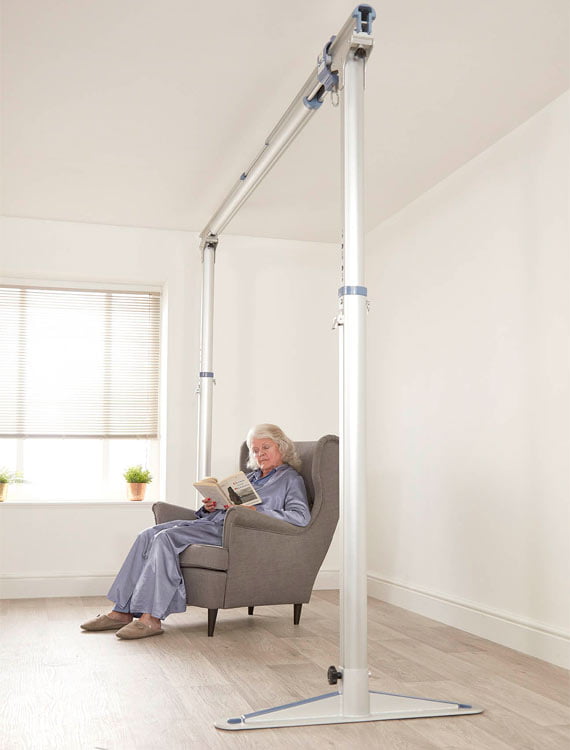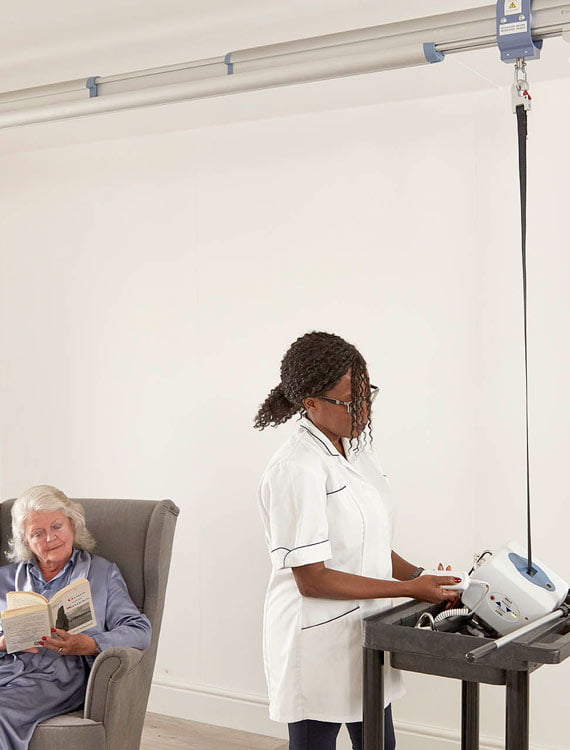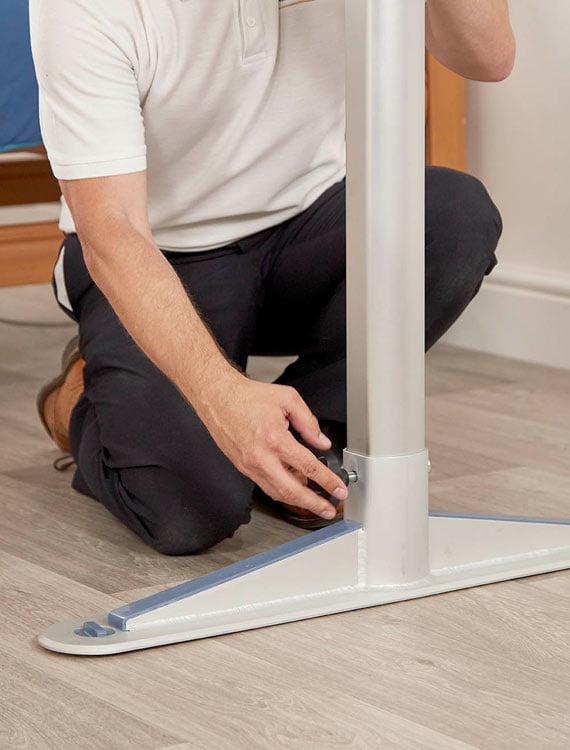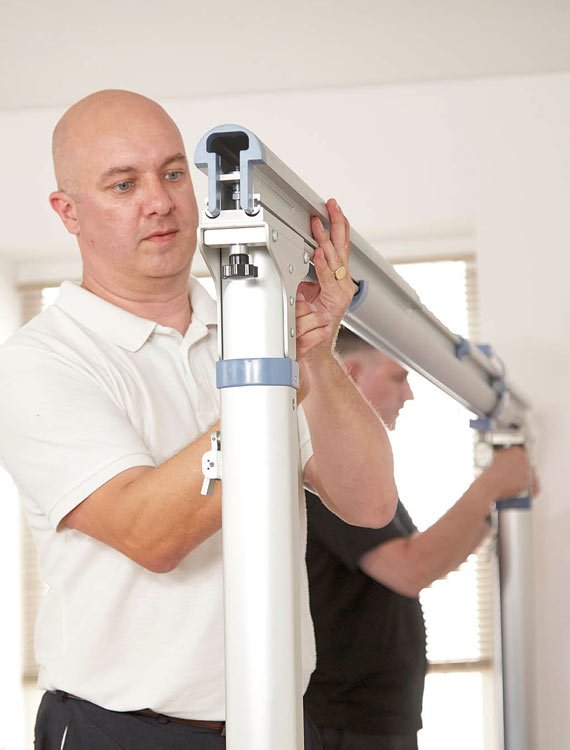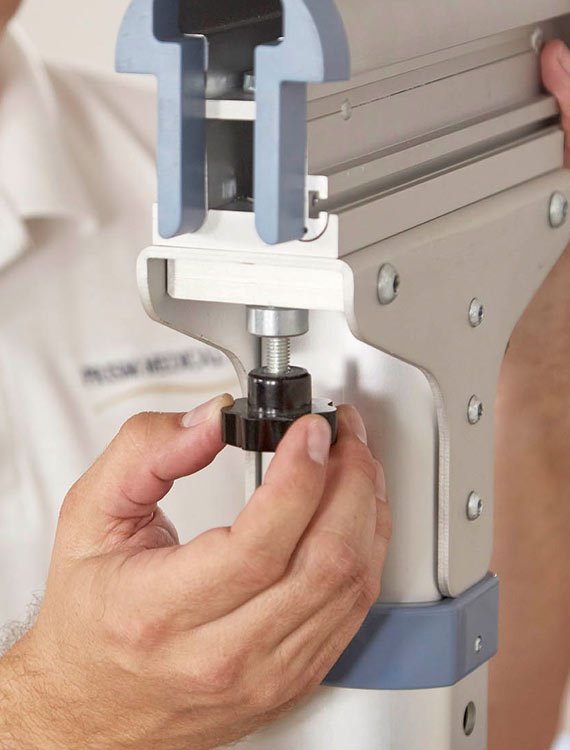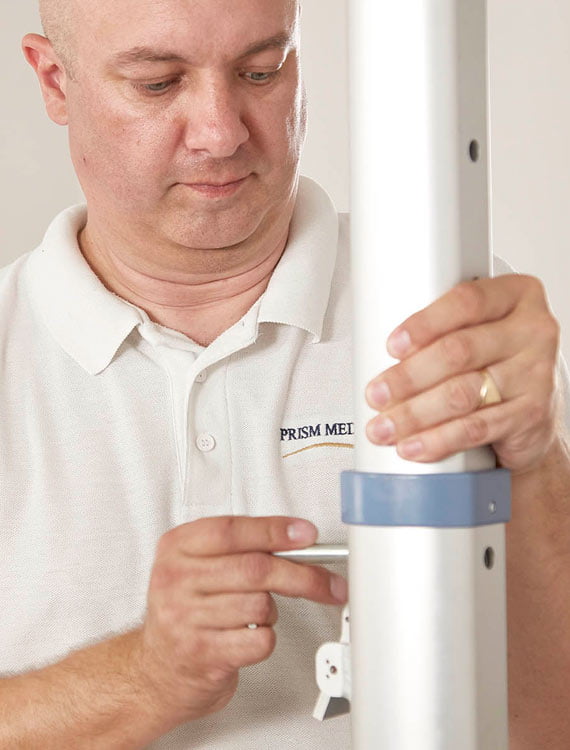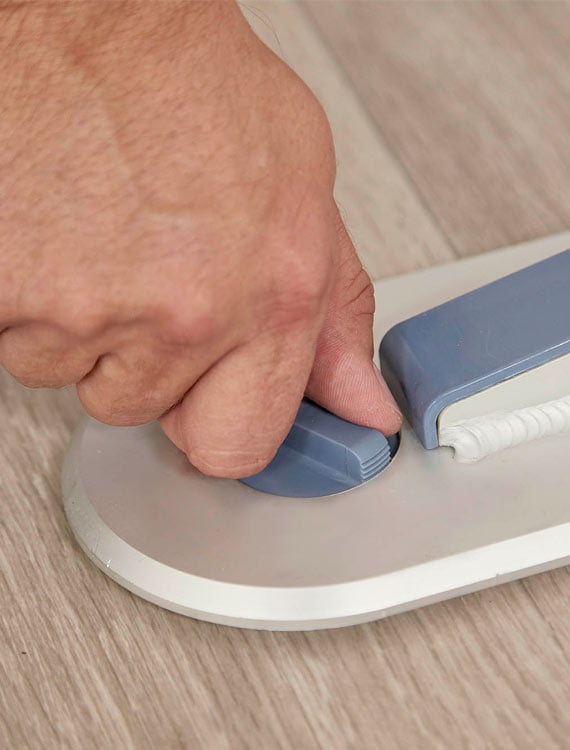 Prism FSG200 Free Standing Gantry System
Prices from: £1,230.99
View Assessment Information
Enquire Now

Free, no obligation visit from an expert assessor to determine your exact needs and survey your building to determine the most suitable solution.

AVAILABLE VAT EXEMPT - Confirm eligibility at checkout.
Product Description
The Prism FSG200 Free Standing Gantry system is designed to provide a safe, stable hoist track in places where a fixed ceiling track is not available or portable solution is required.
When used in conjunction with a portable track hoist, such as the Prism CP200, the system is perfect for home care, allowing users to extend the time they remain in their own home by years.
It's a cost effective solution that is easy to transport and simple to erect in minutes by either 1 or 2 people without the need for tools.
The FSG200 has a safe working load of 200kg, which is approximately 311/2 stones or 440 pounds, and caters for the requirements of both the patient and caregiver, providing a safe and dignified experience for both.
Features & Benefits
Features
High-strength lightweight aluminium
200kg (440lbs) max load
1.9-2.85m (6.2-9.35ft) adjustable track length
2.1-2.5m (6.9-8.2ft) adjustable height
Stable 0.87m (2.85ft) feet
Built-in easy-slide trolley
Floor level adjusters
Star Handle securing screws
Safety latch to prevent uprights retracting
Securing Bolts and lynch pins
One (1) year warranty
Benefits
Extends the time people can stay in their own homes by years
No structural alterations required to the room or ceiling
Complete safety, dignity and comfort for the client and carer.
Compatible with CP200 Portable Track Hoist
Compatible with other portable hoists with QRS connectors
Can be used to lift and transfer individuals from a bed, chair or similar fixture
Easy to assemble, can be assembled by one person without tools (2 person assembly is recommended)
Warranty Information
The Freeway FSG200 Free Standing Gantry System comes complete with an extensive 1-year warranty. 
Technical Specification
Max Safe Working Load: 200kg
Minimum Useable Track Length: 1900mm
Maximum Useable Track Length: 2825mm
Minimum Unit Width: 2445mm
Minimum Unit Width: 3387mm
Minimum Ceiling Height: 2141mm
Maximum Gantry Height: 2508mm
Foot length: 870mm
Total Weight (Boxed): 47.5kg
Unit weight (inc Trolley): 44kg
Track / Trolley Weight: 16kg
Upright weight (x2): 10.5kg each
Feet weight (x2): 3.5kg each
Height adjustments: 75mm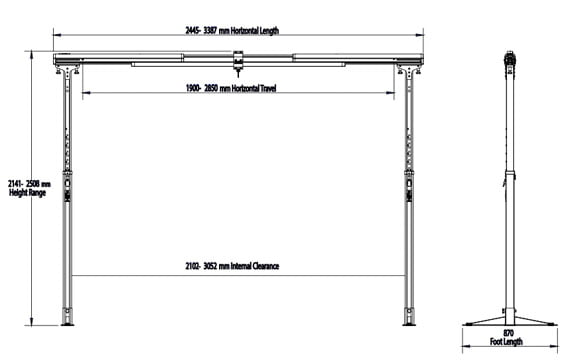 Additional Product Information