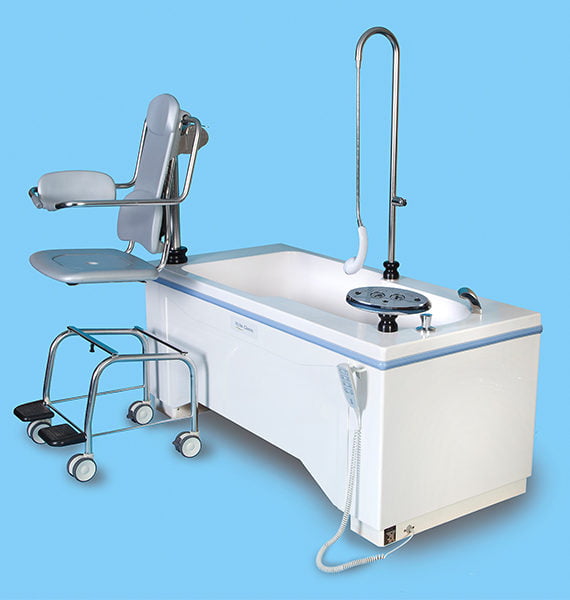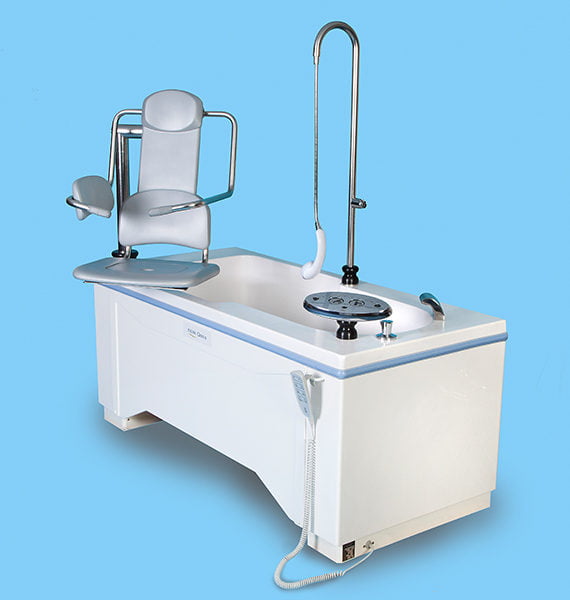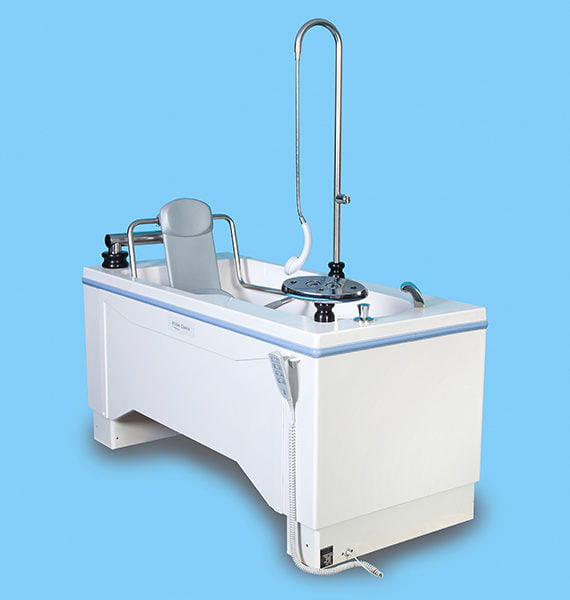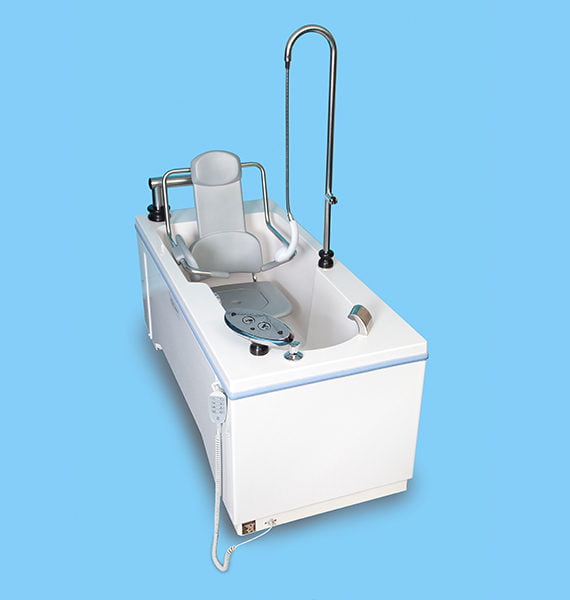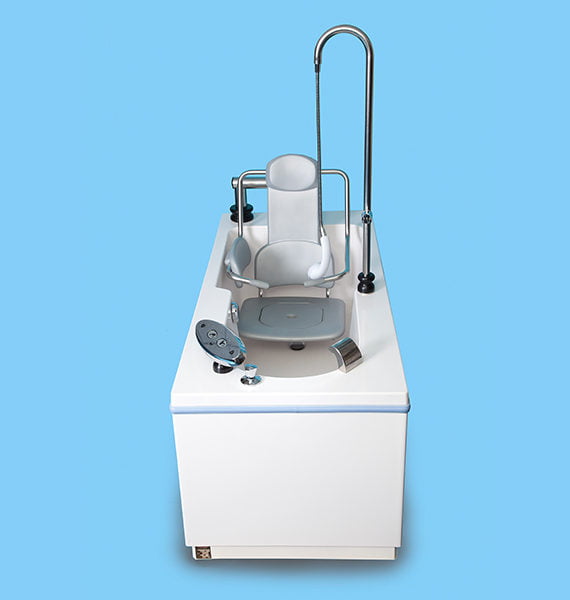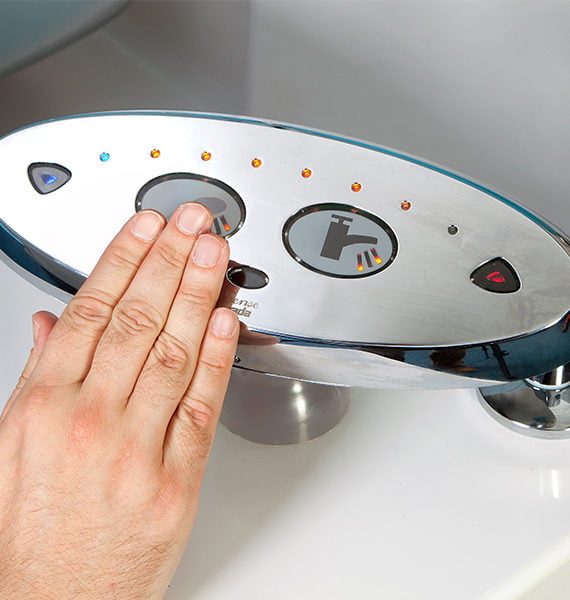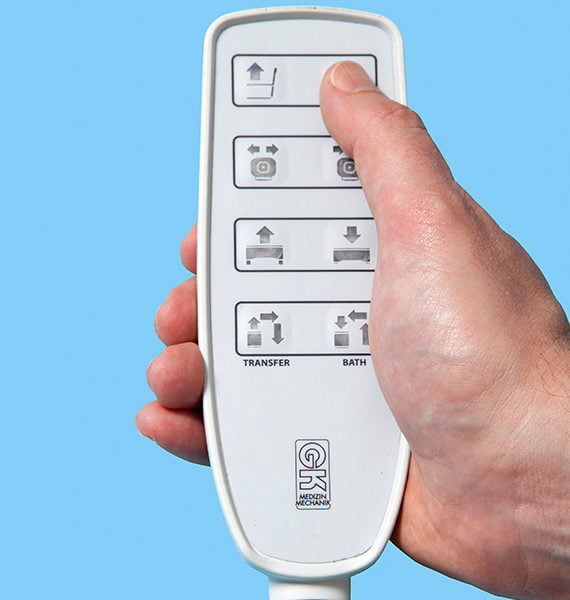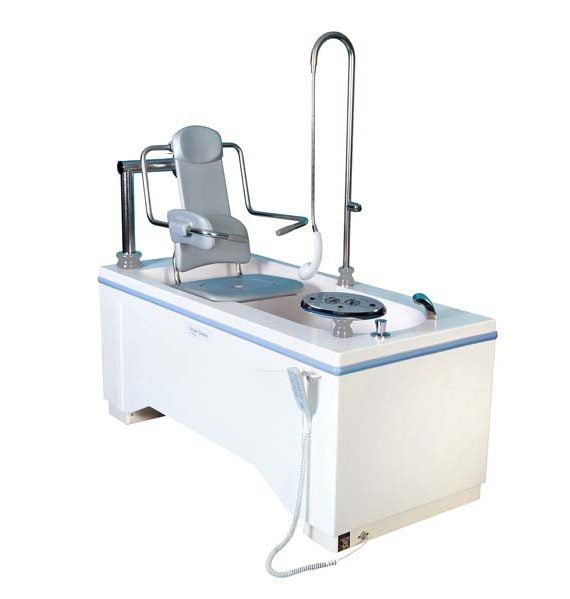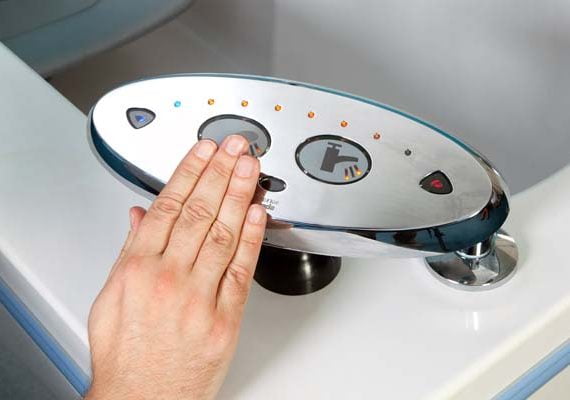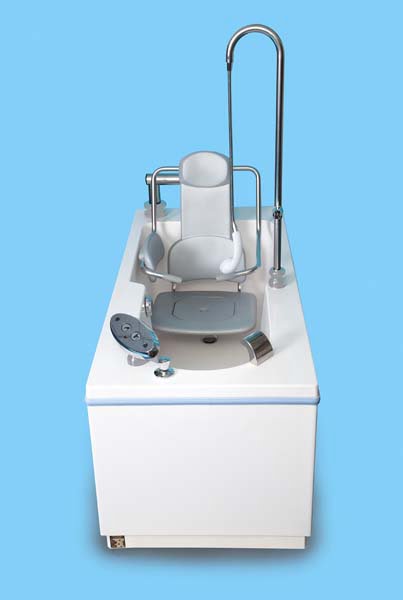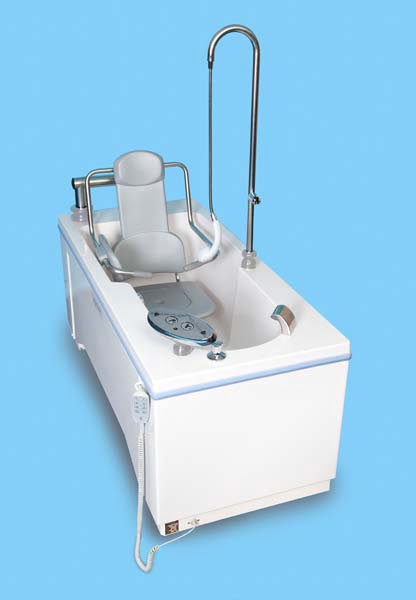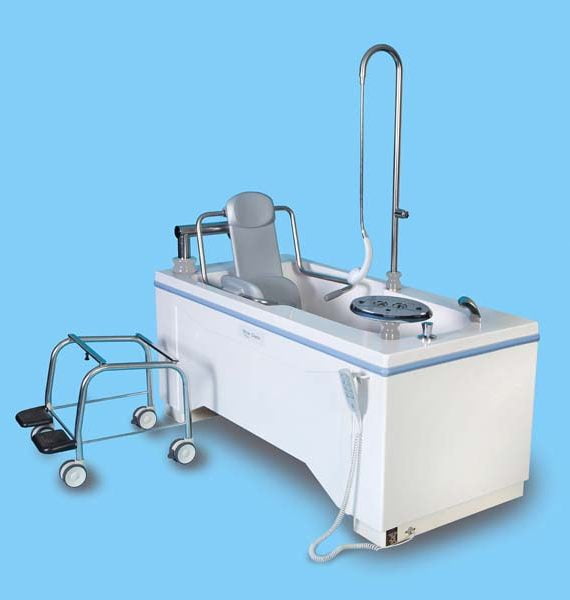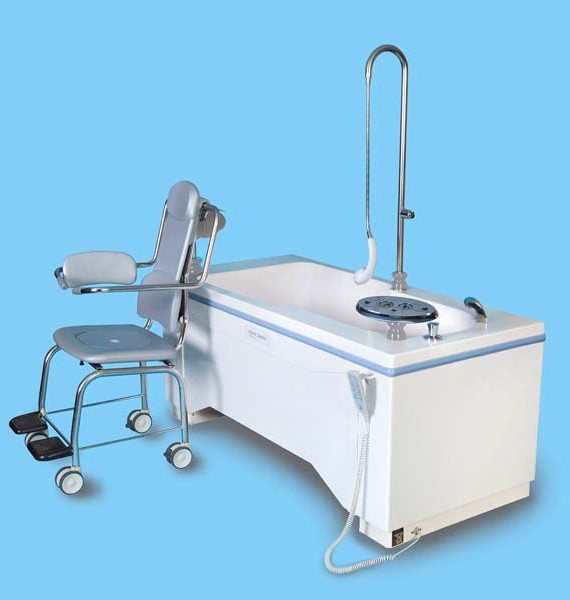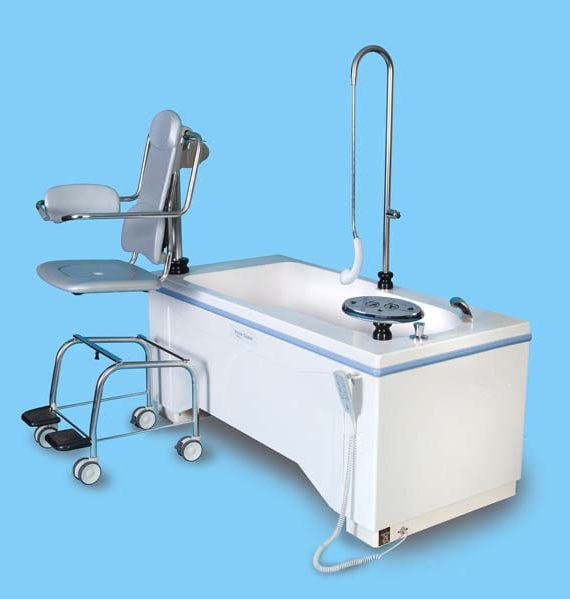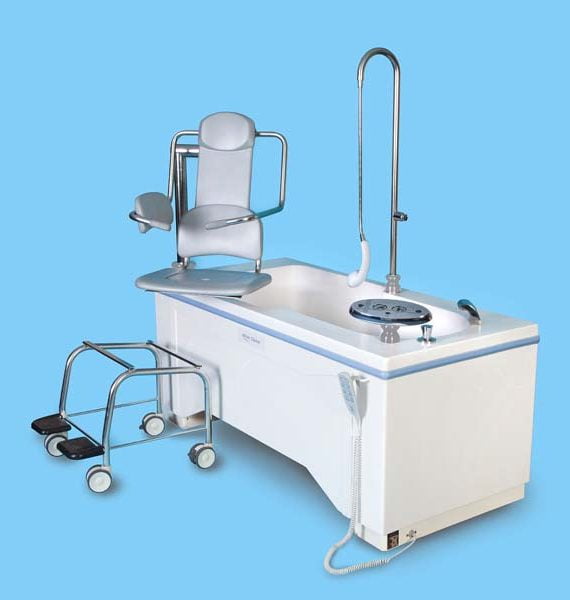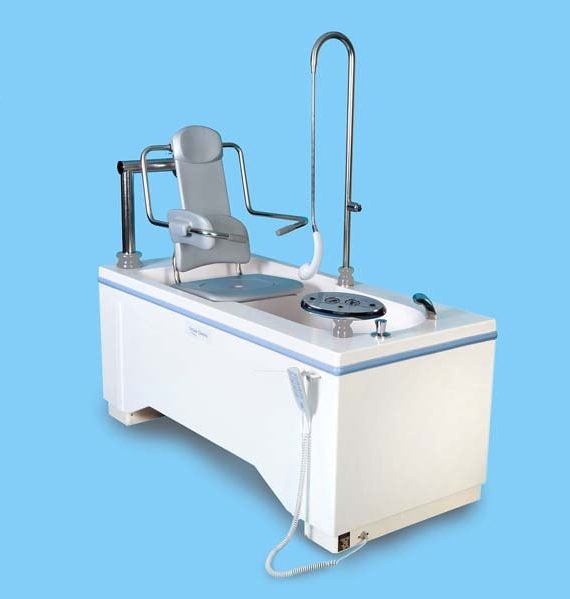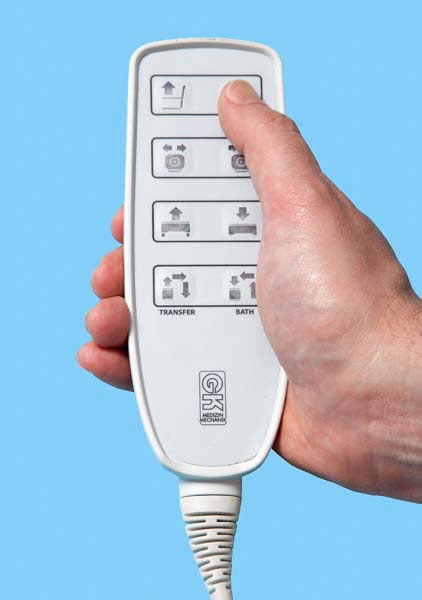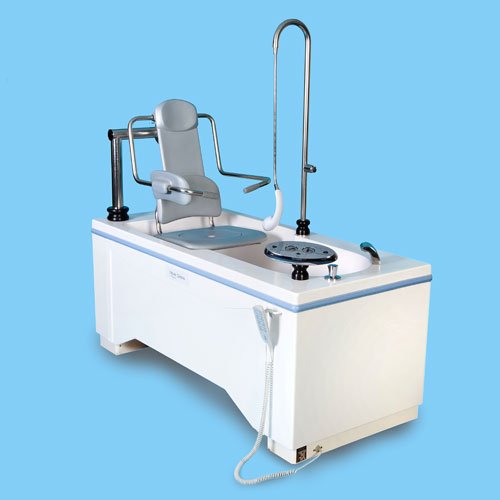 Prism GK Oasis Integrated Hoist Bath
View Assessment Information
Enquire Now

Free, no obligation visit from an expert assessor to determine your exact needs and survey your building to determine the most suitable solution.

AVAILABLE VAT EXEMPT - Confirm eligibility at checkout.
Product Description
The Prism GK Oasis Integrated Hoist Bath offers a host of innovative features to ensure a comfortable bathing environment for the client, and to provide a safe working area for the carer. This bath is suitable for users with low to medium levels of dependency.
The Prism GK Oasis Integrated Hoist Bath offers a flexible bathing solution for hospitals, care homes and residential care facilities.
Ease of access is a key benefit of this bath, as its integrated hoist and variable height adjustment combine to enable the safest and most comfortable transfers in and out of the bath.
The Prism GK Oasis features an integrated shower attachment and auto-fill function, both of which are fully controlled with the use of a touch free control panel which has been specifically designed to minimise cross infection. A standard handset is also included to offer added flexibility when controlling the bath.
For those who would like to make full use of the integrated hoist, an optional hoist chair can be purchased for use when transferring in and out of the bath, and when locating the client to and from another room.
Also available are a number of features to further enhance the bathing experience offered by the Prism GK Oasis Integrated Hoist Bath. Spa style hydro-massage therapy, colour therapy and inbuilt audio/sound therapy can be included to provide a first class bathing experience.
Features & Benefits
WRAS and DO8 Approved
Maximum lifting capacity (resident + water): 400kg
Safe working load of integrated hoist: 150kg
Dependency level: low to medium
Integrated hoisting system enables more usable space around the bath, without the need for another hoist
Integrated shower attachment
Variable height adjustment provides a safe working environment for the carer
Touch-free control panel prevents cross infection
Handset also included to provide added flexibility when controlling the bath
TMV 3-approved mixer valves included to prevent scalding
Optional hoist chair available to work alongside the integrated hoist
Spa style hydro-massage therapy available
Colour therapy available
Inbuilt audio/sound therapy available
Technical Specification