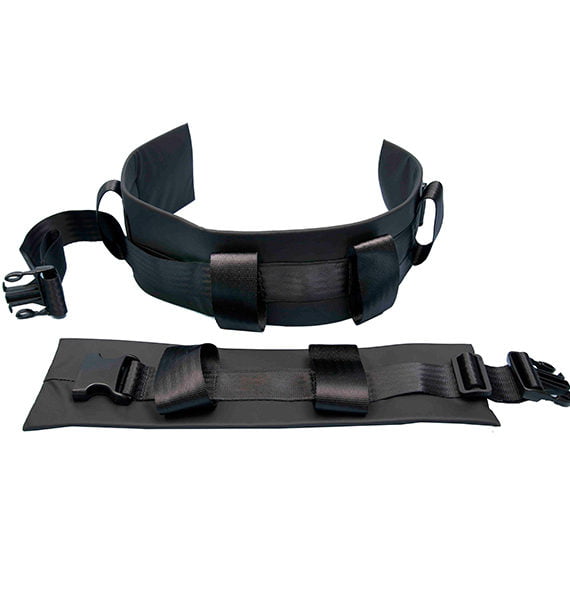 Prism Universal Handling Belt
Prices from: £31.99
Enquire Now

AVAILABLE VAT EXEMPT - Confirm eligibility at checkout.
Product Description
The Prism Universal Handling Belt helps carers perform assisted manoeuvres and transfers safely without causing injury to themselves or the user.
This is ideal for those looking for a versatile handling belt as it can accommodate waist sizes from 20″ to 57″ with the use of an extension piece.
The Prism Universal Handling Belt features a number of well positioned handles, ensuring the carer performs the safest of transfers with the best possible grip and handling position. Front and side loops are maintained even with the use of the extension piece.
Features & Benefits
Features and Benefits
One size fits all handling belt – 2 section belt
Accommodates 20" – 57" waist sizes with the use of an extension piece
Maintains both front and side loops at any extended length
Impregnated with acti-fresh, an anti-microbial agent which helps to reduce cross infection
Can be surface cleaned with a 75% alcohol based solution
Warranty Information
Extensive 1 year warranty
Technical Specification
Product Code
Description
To Fit Waist Size
Material Colour
BELTUNIV
Universal Handling Belt
500–1440mm/
20–57″
Black