We are confident in the exceptional quality of our UK-manufactured products, which is why we are proud to offer a 5-year warranty on an extensive range of Prism Medical UK equipment. Our new simplified offering means that from 1st April, all products will be covered by a 12-month or 5-year warranty.
Most of our products will have an impressive 5-year warranty, giving you peace of mind. Products covered by the 5-year warranty include: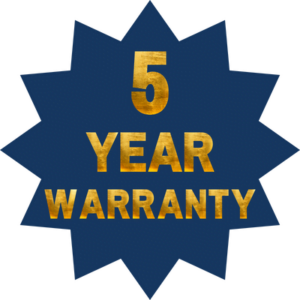 Our reliable 12-month warranty will still cover our range of textile products. We understand that different products have different needs and want to ensure our customers get the coverage they deserve.
As a UK manufacturer, we are committed to providing quality products. We are thrilled to offer this simplified warranty to our customers and can't wait for you to experience the benefits first-hand. Please shop confidently, knowing that we are committed to customer satisfaction.
If you have any questions, please don't hesitate to contact your local representative.