Moving, handling and bathing specialist Prism Medical UK has announced the launch of two products which form part of the moving and handling product portfolio.
Introducing the Freeway Raiser and Freeway Bed Management System. Both products are designed and manufactured in the UK to the highest standard and quality, synonymous with our Freeway brand. Their robust quality and ergonomic design features makes them perfect for use in the community or nursing environments.
The Freeway Raiser is a sit to stand platform, which is designed to provide an active, safe and comfortable transfer of the user. It is ideal for short distance transfers, such as to/from bed to chair.
Its versatility allows use with wheelchairs, toilet and shower chairs.
Key Benefits and features
• Maximum user weight: 160 kg (25 stone)
• Lightweight and easy to manouvre
• Padded leg support for added comfort
• Multiple grip options for both user and carer
• Raiser Strap and Safety Belt available to enable a carer to assist
• a user to their feet
• Independent locking rear brakes
• Unique handle mechanism provides further security and safety of belt fastening
The Freeway Bed Management System provides an easy to use, low friction solution for patients who require frequent repositioning.
The Freeway Bed Management System consists of two separate units – a nylon, water resistant under sheet with wide non-slip sides, and a fully breathable, water proof, quilted polyester soft-shell top sheet.
It provides ease of use by carers, and forms an ideal bed solution as part of a single handed care package.
Also available is the Freeway Support Wedge which provides a firm support for a patient in bed and helps them remain in a required position.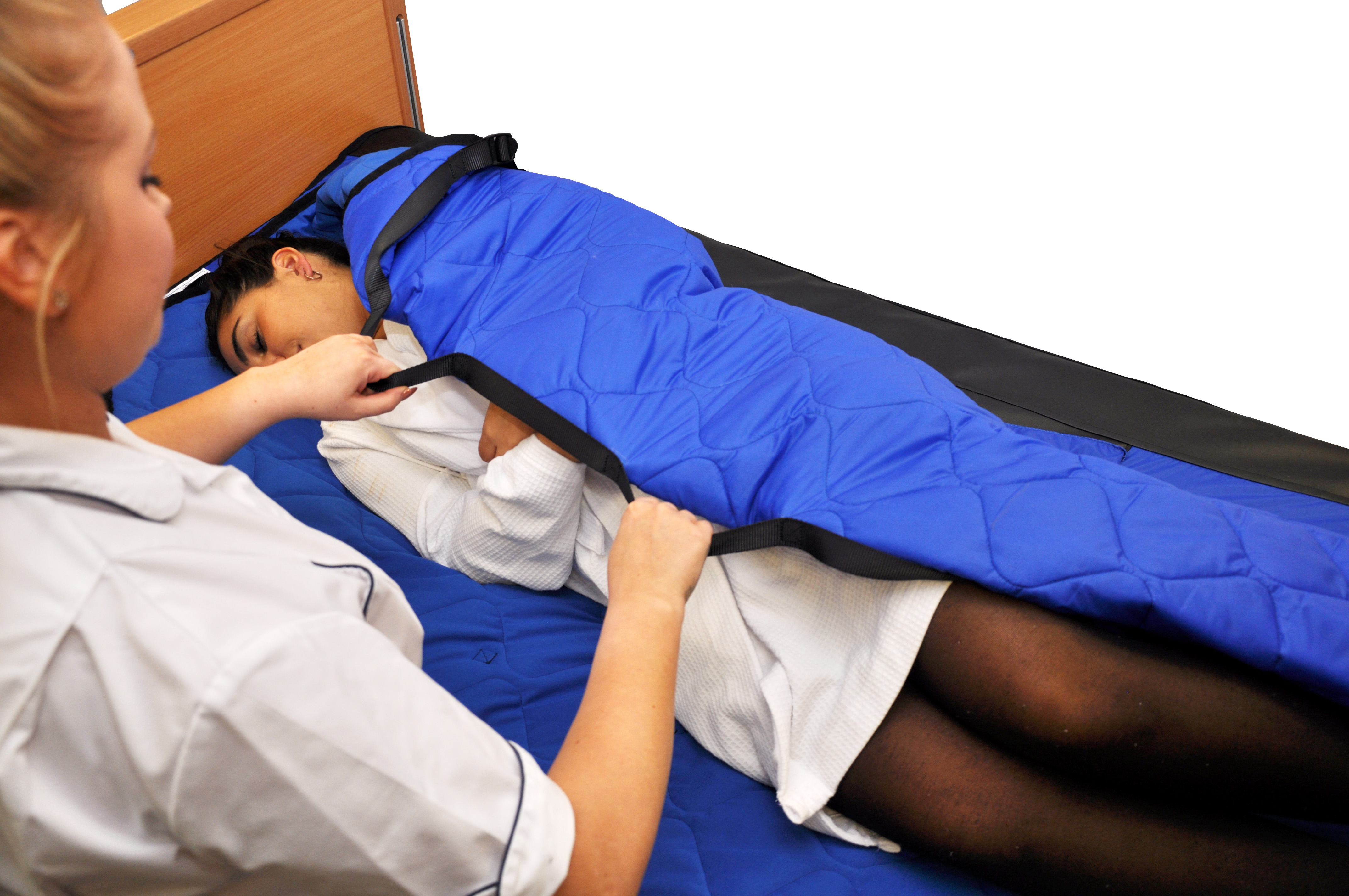 Key Benefits and Features
• Provides comfort for patients
• Minimal effort from carers
• Ideal for use by a single carer
• Works easily with four section profiling beds
• Can be used on a pressure care mattress
• Can also be used with a hoist to assist turning
• Dimensions: 140 × 200 cm
• Maximum user weight: 200 kg
Prism Medical UK, Sales Director, Tom Reaney added: "The Freeway Raiser Freeway Bed Management System are further examples of our ongoing commitment to our customers, in striving to provide the very best in quality, safety and comfort.
Carrying the quality which is synonymous with the Freeway brand, we're confident that these pioneering products will
become an integral part of the moving and handling equipment required in care homes, hospitals, specialist schools
and the home".
For more information call 01924 840 100
Or visit www.prismmedical.co.uk