Prism Medical UK were once again involved in an episode of DIY SOS: The Big Build, broadcast on Wednesday 1st February 2017 at 9:00pm on BBC1.
Alongside Nick Knowles, Laurence Llewelyn-Bowen and his team, Prism helped to totally transform the family home of 18-year old Antonia Payne-Cheney.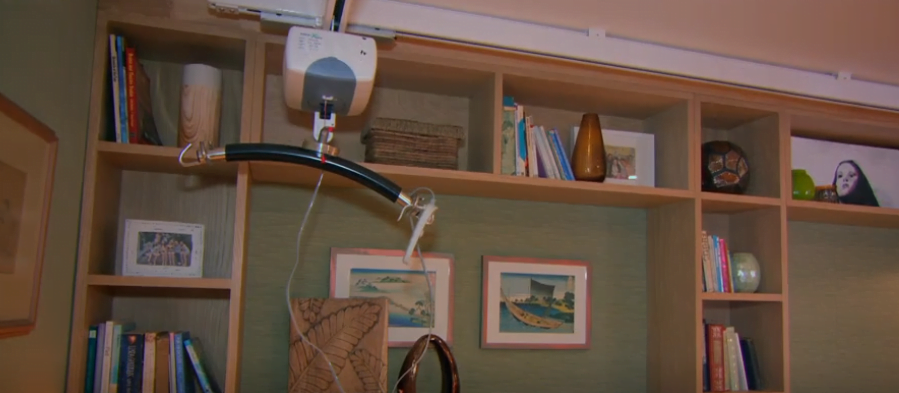 Until the age of 14, Antonia was a healthy, normal and very active teenage girl. However, her health took a shocking turn. She began to feel very tired and had no energy at all. Gradually she became more and more exhausted and began to fall unconscious regularly.
As a result, Antonia was hospitalised and after many blood tests, was diagnosed with a connective tissue disorder, Ehlers-Danlos syndrome. Caused by a lack of collagen in the body. Ehlers-Danlos also causes problems with the digestive system meaning that Antonia is now no longer able to eat normally and is fed through a line directly in to her heart. An additional devastating facet of Ehlers-Danlos is a condition called POTS (Postural Orthostatic Tachycardia Syndrome) which causes Antonia to collapse and lose consciousness whenever she tries to stand and sometimes even sit upright, meaning that she cannot even wash herself without help.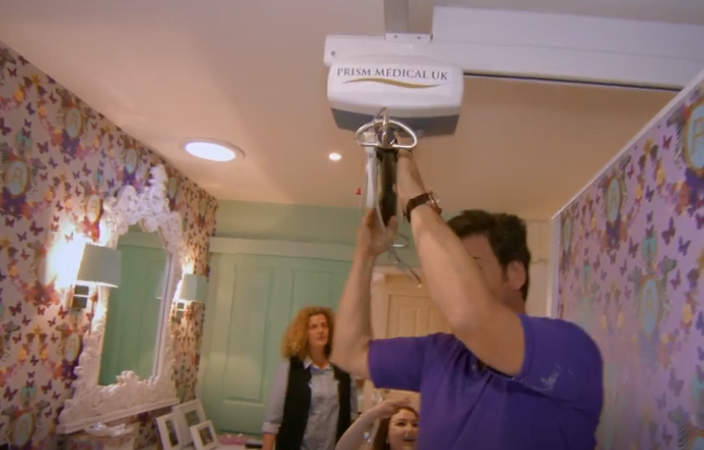 Antonia's POTS means that she must use a specially adapted wheelchair which keeps her legs elevated, preventing her from losing consciousness. The family home and garden wasn't adjusted to Antonia's needs, in terms of the lack of space and there not being a constant supply of oxygen, which was causing a real strain for all the family having to survive on camp beds in her hospital ward.
The DIY SOS team, alongside many volunteers and with the help of Prism Medical UK made a whole range of building adjustments and changes to help improve their living space, indoors and outdoors.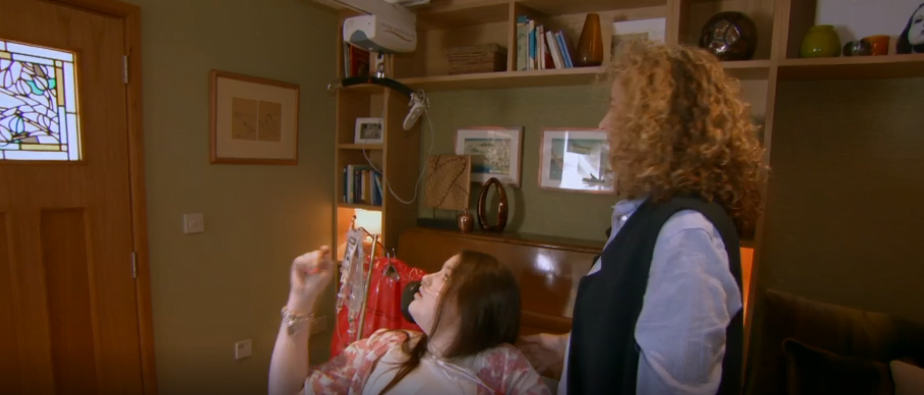 Brian Ruttle, Group Technical Support Manager, Prism Medical UK, was able to assist and advise the DIY SOS team on the installation and capabilities of the ceiling track hoist system, and stated: 'Prism Medical UK were delighted to donate and install two Freeway TransactiveXtra ceiling track hoist H- systems H-system and one straight track hoist throughout the house. The systems will really contribute to Antonia's care, comfort and quality of life and we are delighted to aid in beginning Antonia's new life at home.'