We are delighted to announce the launch of Prism Medical's 'South Regional Service Centre' on 1st May
It's always exciting to announce new services that benefit our valued customers; so it's great to announce the launch of our Prism South Regional Service Centre in Winchester.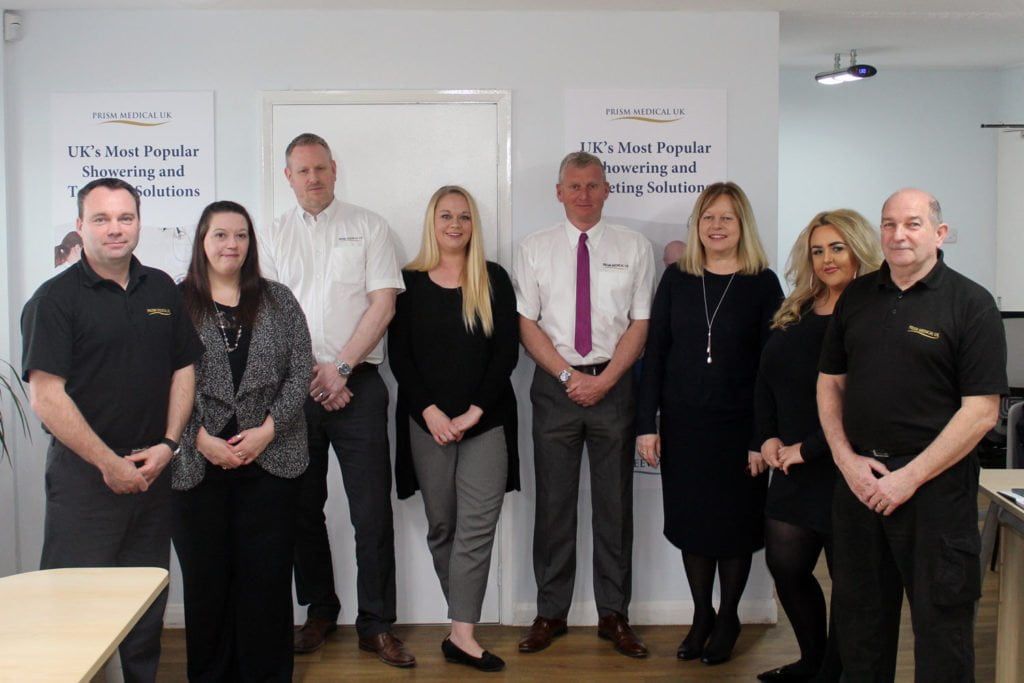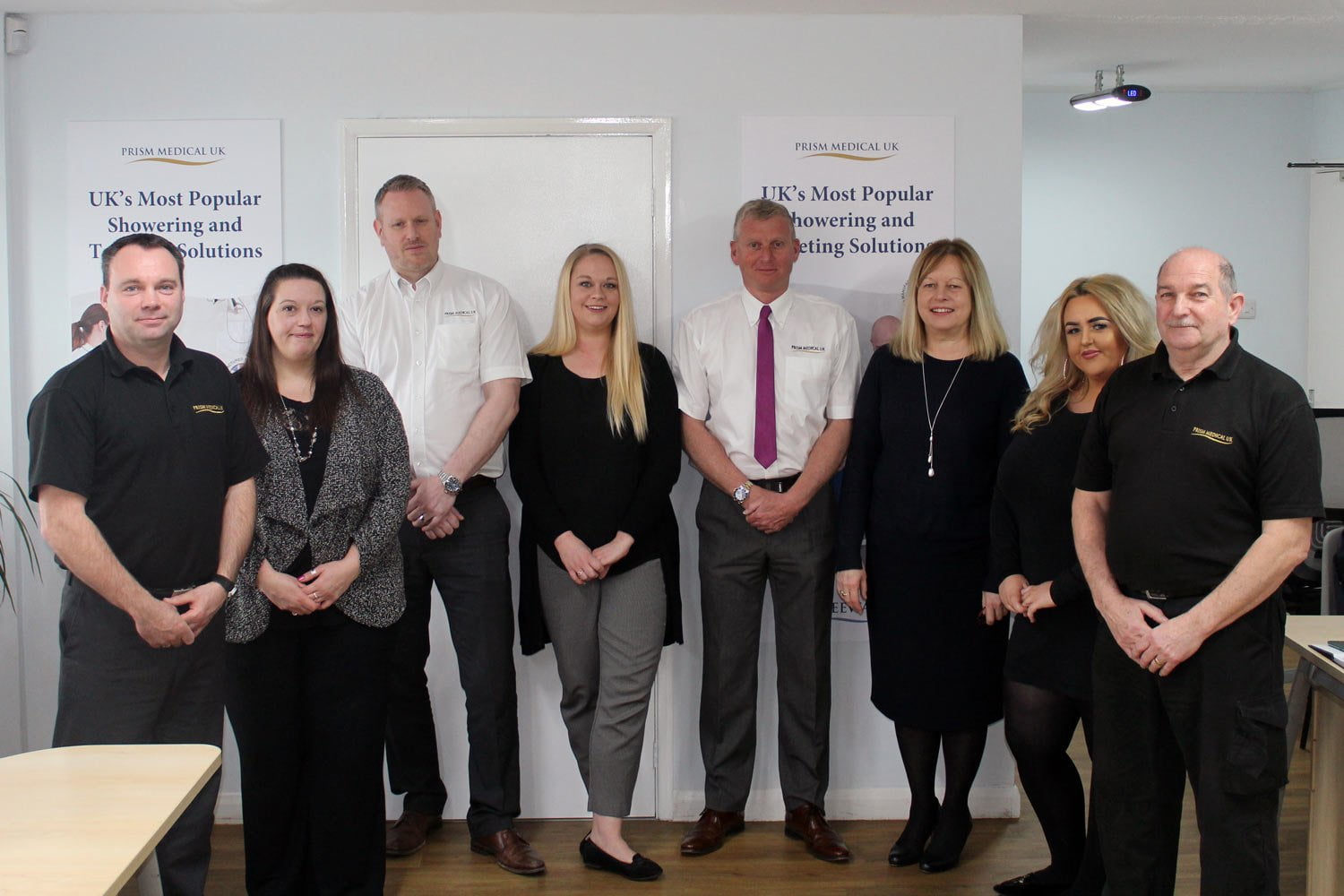 Prism South Team from the left: Steve Lucas Senior Assessor, Elaine Butler Key Accounts, Alasdair Holdsworth Service Performance Manager, Stacy Thornton Assessor Scheduler, Pete Davis Senior Assessor, Lynne Betts General Manager, Molly Deacon Installation Scheduler and Kevin Forge Warehouse Operative.
Prism Medical are proud to support a great many customers and local authorities in the South of England, and we have improved our Winchester facilities in order to enhance our service offering in the region.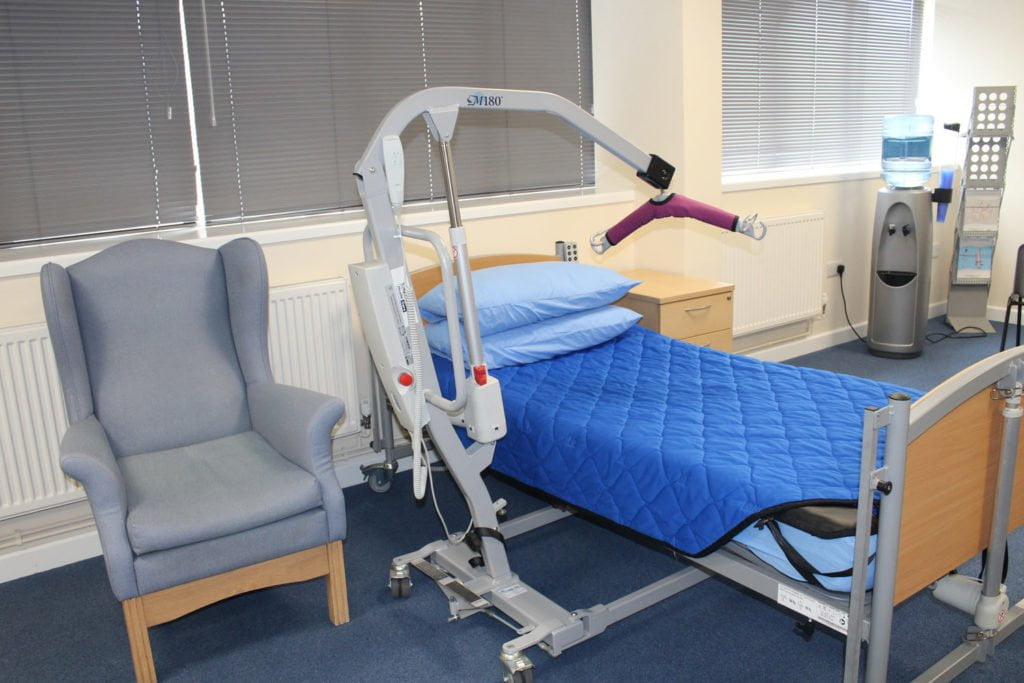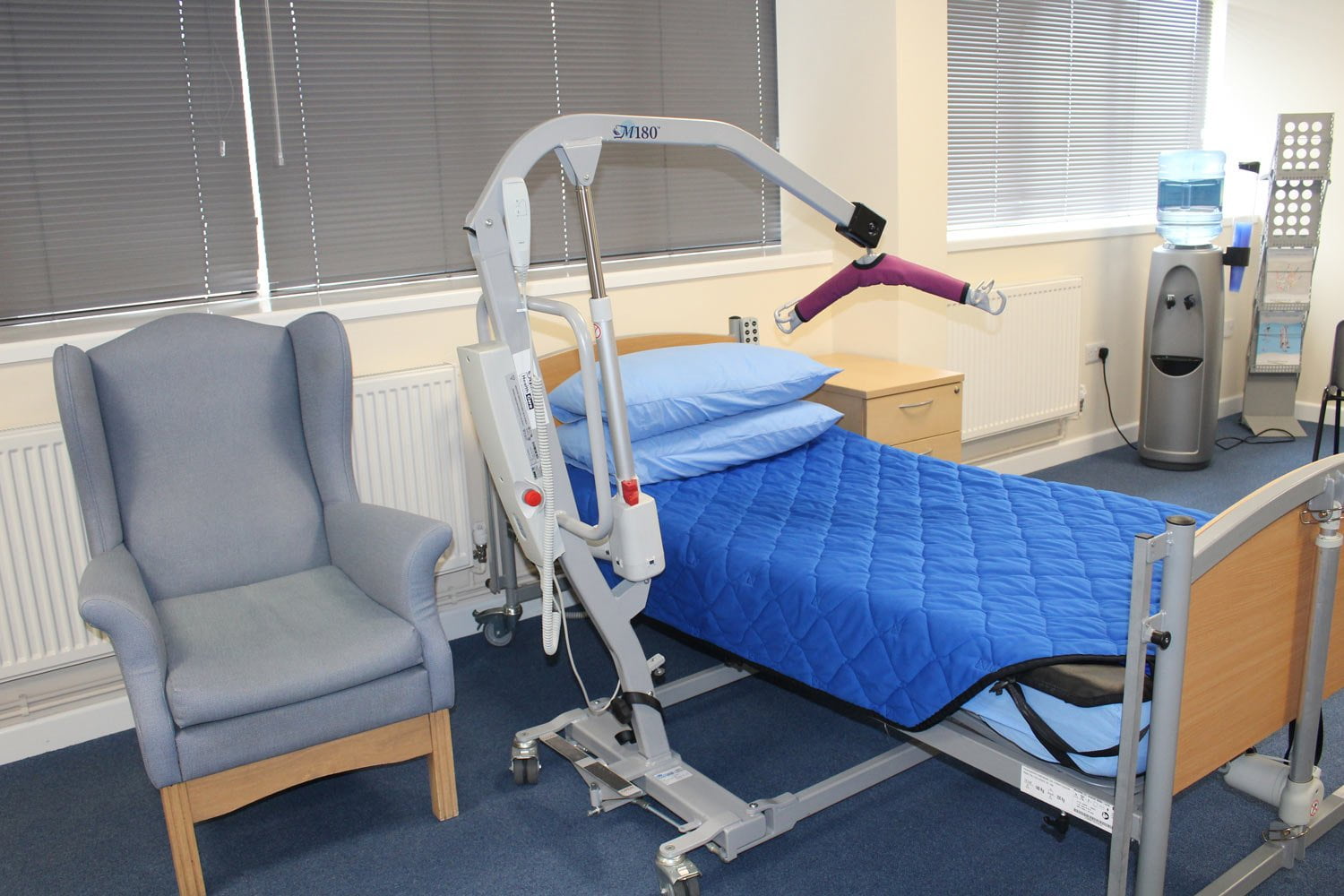 Fully stocked training facility with bed, mobile hoist, ceiling track hoist, slings, stand aids, stairlift and through floor lift
It's now easier and more convenient than ever for our clients to call in for a product demonstration, consultation, or chat and as we are acutely aware that a lot of our Care Providers that provide care in the community have limited training facilities – we also have a fully stocked training room facility and free meeting room space to offer.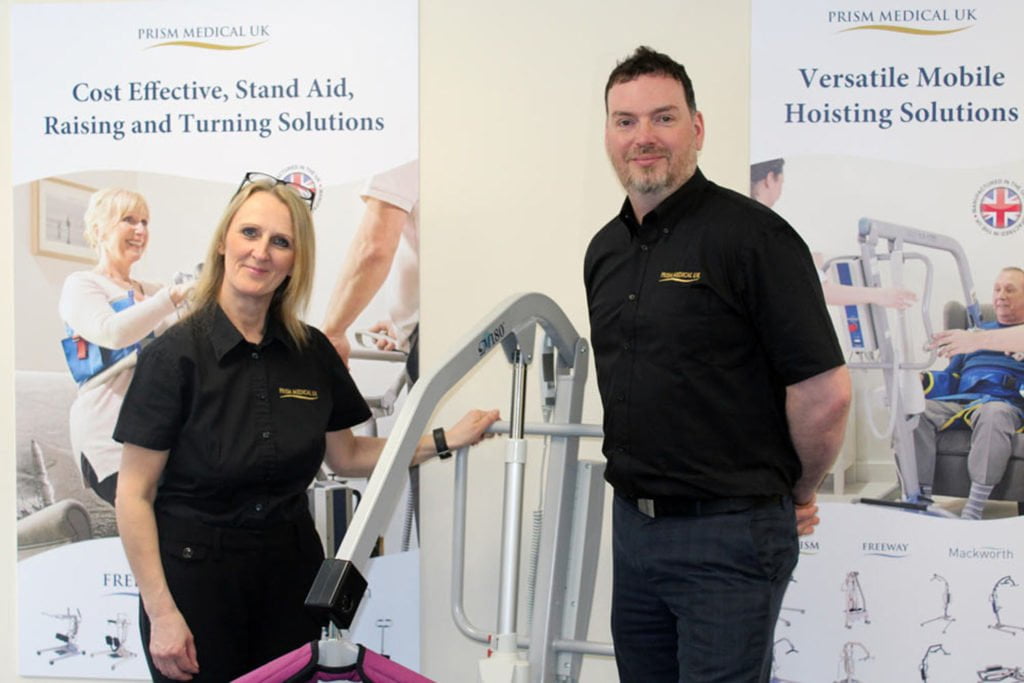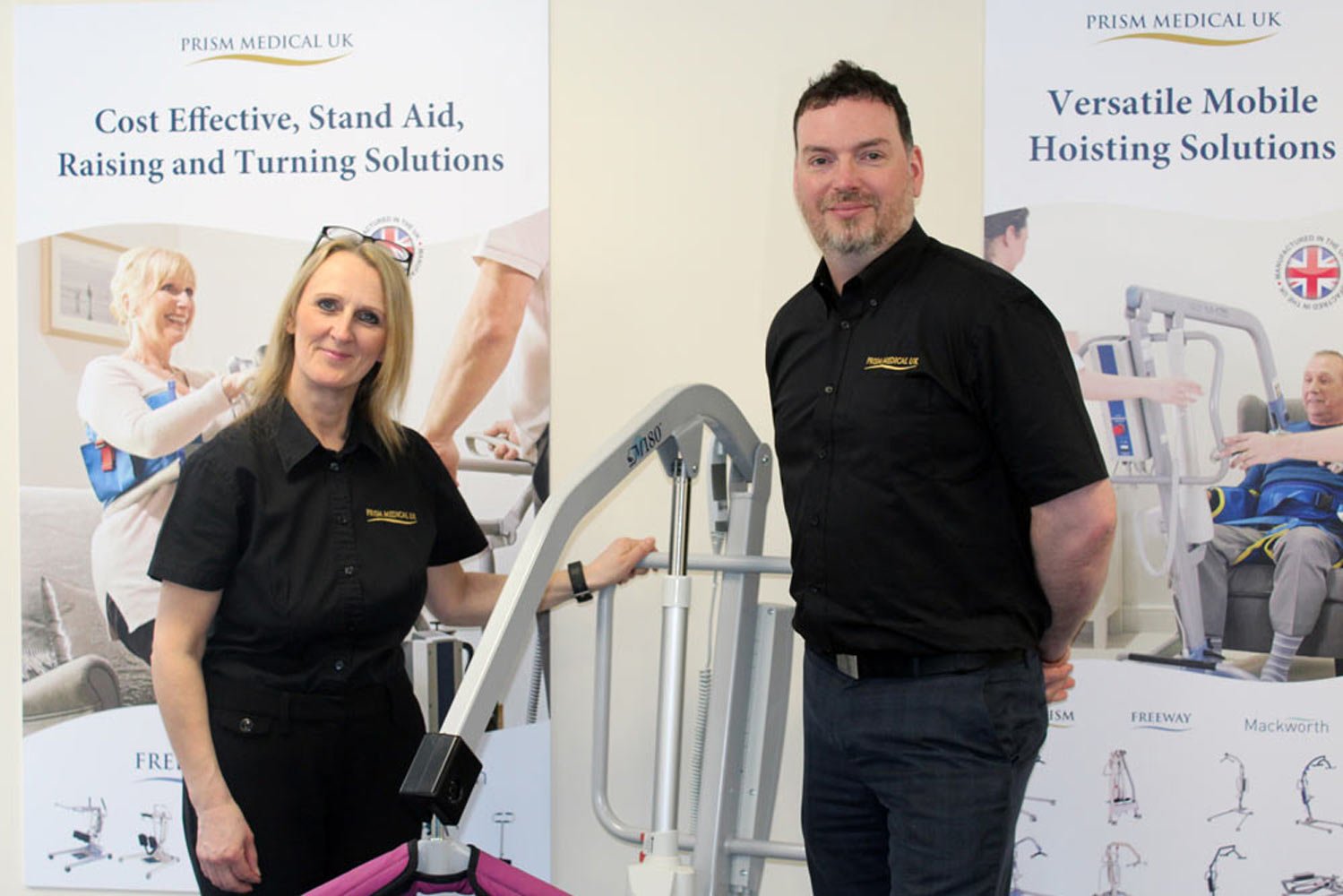 New BDM Toby Lee with Regional Sales Manager Bev Robinson
At our Prism South Regional Centre, we have an experienced and qualified team who provide sound advice, technical support, and information around our extensive product range and training courses.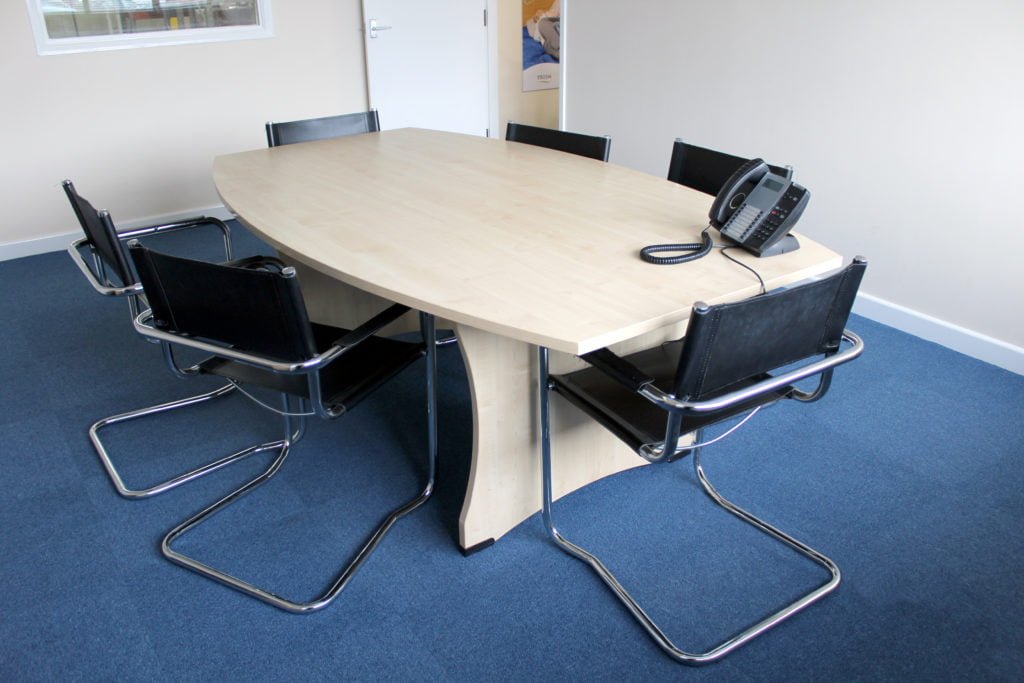 Bookable meeting room facility for you and your colleagues to use
The new facility is accessible for free to all our customers to take advantage of. This could be anything from assessing a sling to trying a stairlift, accommodating a team of care professionals or a private client. The centre can provide a storage facility for our customers that are working with recycling of equipment in our large warehouse.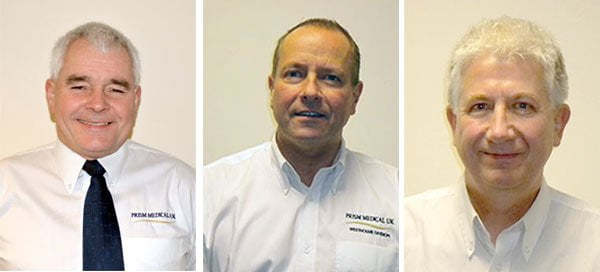 London Team – BDM Geoff Lynch with assessors Dean Nelson and Tim Softly
Our Training/Product facility can be used by our customers when we are staging a product day, specific tailored Moving & Handling session or if they want to use our training room to conduct team meetings and have access to our equipment.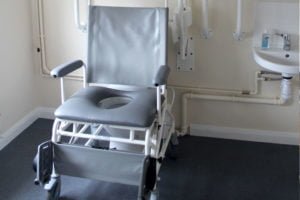 Functional bathroom and training facility with toilet, portable track hoist, changing bench and shower chair
The meeting room is ideal for any internal or external meetings, it comfortably accommodates between 6-12 people, has PowerPoint facility and refreshments can also be provided. Our Care Professionals and OTs can use this facility from just an hour or up to a full day at any one time. This facility is ideal to conduct CPD sessions whether they personally set the agenda content of session or utilise one of the Moving and Handling expert from HME Training. They could also accompany their Service Users to have individual assessment on site and book one of the experienced assessors.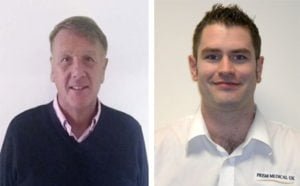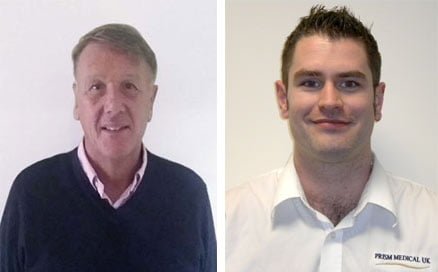 South West assessor Andrew Legg and Neil Millin Major Project Manager South
Overall, the whole team is delighted to be involved in such exciting times and looking forward to ensuring 2018 will be a great year for us all.
Underpinning these exciting changes, our company vision remains the same, to transform the quality of life of people with health and mobility conditions by providing superior product solutions with exceptional levels of service, becoming the first choice supplier for home and long term care clients. Our customers are at the centre of what we do and we will continue to deliver with competence and finesse.
For enquiries on this exciting launch, or to take advantage of the new facilities please contact the Prism Medical South team on 01962 813351 or email [email protected]