Prism Medical UK is excited to announce its participation in the National Back Exchange conference, scheduled at the Hilton Metropole Birmingham from September 17th to 19th. As a leading provider of specialist moving, handling, and bathing equipment, Prism Medical UK will be at stand 17 to share its latest product offerings and valuable insights in the community care environment.
At the conference, attendees can explore Prism Medical UK's quality care solutions, including the Freeway Flow shower cradle, the versatile CP200 portable hoist, and the popular Freeway TA180 transfer aid. You can chat with our booth team – Julie, Sarah, Michael, and Chris – to address any inquiries regarding bathing, moving, and handling equipment in community care settings.
We're also pleased to have two regional assessors, Ben and Lesley, at the event, adding to the expertise available for in-depth discussions.
Workshop: Unlocking the Power of Prism
Prism Medical UK is not only an exhibitor; it is committed to offering an immersive experience for attendees. In the Norfolk room, on September 18th at 11.15, Prism Medical UK is hosting a dynamic workshop on maximising the use of equipment to support community care, which will be led by practising Occupational Therapist John Callas. This workshop provides hands-on experience with a broader range of products from the Prism Healthcare group, including beds, riser recliner chairs, shower chairs, and various safe patient transfer solutions.
We will also support Deborah Harrison of A1 Risk Solutions during her September 18th and 19th workshops. Participants will have additional chances to gain hands-on experience with Prism Healthcare group care solutions, further solidifying Prism Medical UK's commitment to advancing community care practices.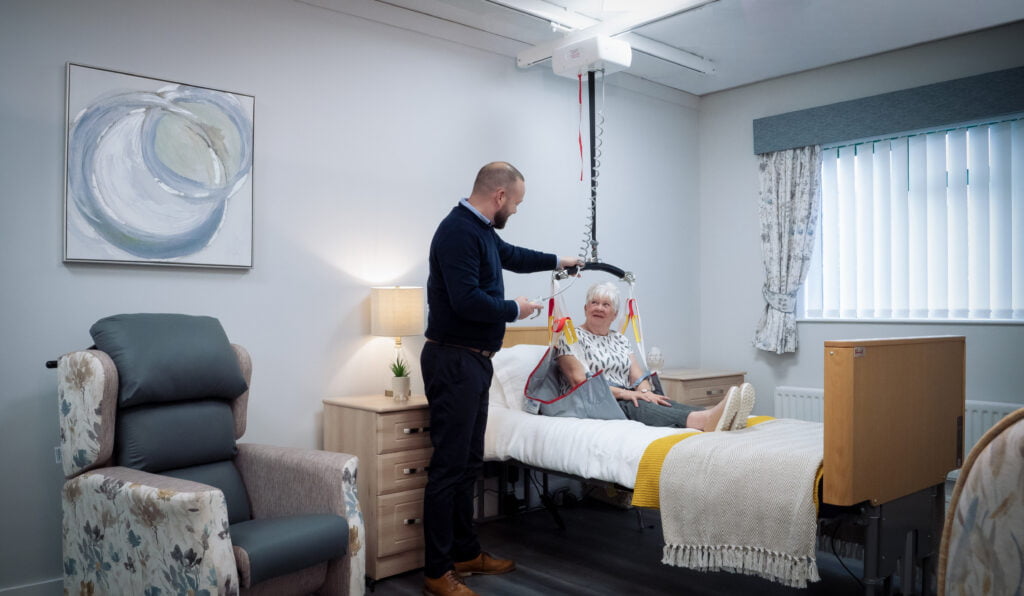 Join Prism Medical UK at the Stand and Workshop
We invite all National Back Exchange conference attendees to visit us at stand 17 to see how we can help you transform lives. Our knowledgeable team will be present to provide valuable insights and address individual requirements.
Attendees are encouraged to participate in the workshop hosted by John Callas in the Norfolk room on September 18th. This interactive session promises to enhance knowledge and understanding of Prism Healthcare group products and their application in various care settings.
Take advantage of this opportunity to engage with Prism Medical UK and stay at the forefront of community care equipment. We look forward to welcoming you at stand 17 and the Norfolk room workshop at the National Back Exchange conference.
To learn more about our range of community care equipment, please visit the product pages of our website. To find out more about the Prism Healthcare group of companies, please visit our group website.