Tilly is an Occupational Therapist (OT) and equipment lead in her regional equipment stores. Commissioners have tasked Tilly to provide equipment to community NHS and social care services, which reflect modern practices, and save the commissioners money. Tilly has already investigated slings; now, she aims to look at mobile shower chairs.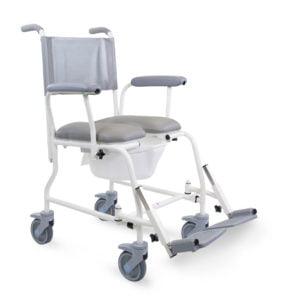 Tilly holds several focus groups with stakeholders in her region to gather their thoughts and opinions on the required functionality for a shower chair in stores. A common theme in the groups is an easy-to-use and dynamic multi-role chair. Tilly is very familiar with shower chairs and how they support care in the community. The chair needs to be adaptable, and from experience, she knows that the Prism Medical UK T40 mobile shower commode chair would fit that multipurpose role perfectly.
Tilly is also aware of a need for shower chairs that support people with more significant postural problems, such as sliding out of a chair. Again, Tilly looks at adaptability, functionality, and ease of use for the client and carer group. This leads Tilly to the T80 tilt-in-space shower chair. This chair has the same size options as the T40; however, its tilt-in-space design supports clients in a manner that maintains their position comfortably during showering and toileting.
A modular system, the T40 can be built in stores with three standard seats, aperture sizes, and various backrests and postural supports. Carers find the T40 easy to manoeuvre in small spaces. It can be moved directly over a standard toilet, and adding an interior skirt makes it compatible with modern shower toilets.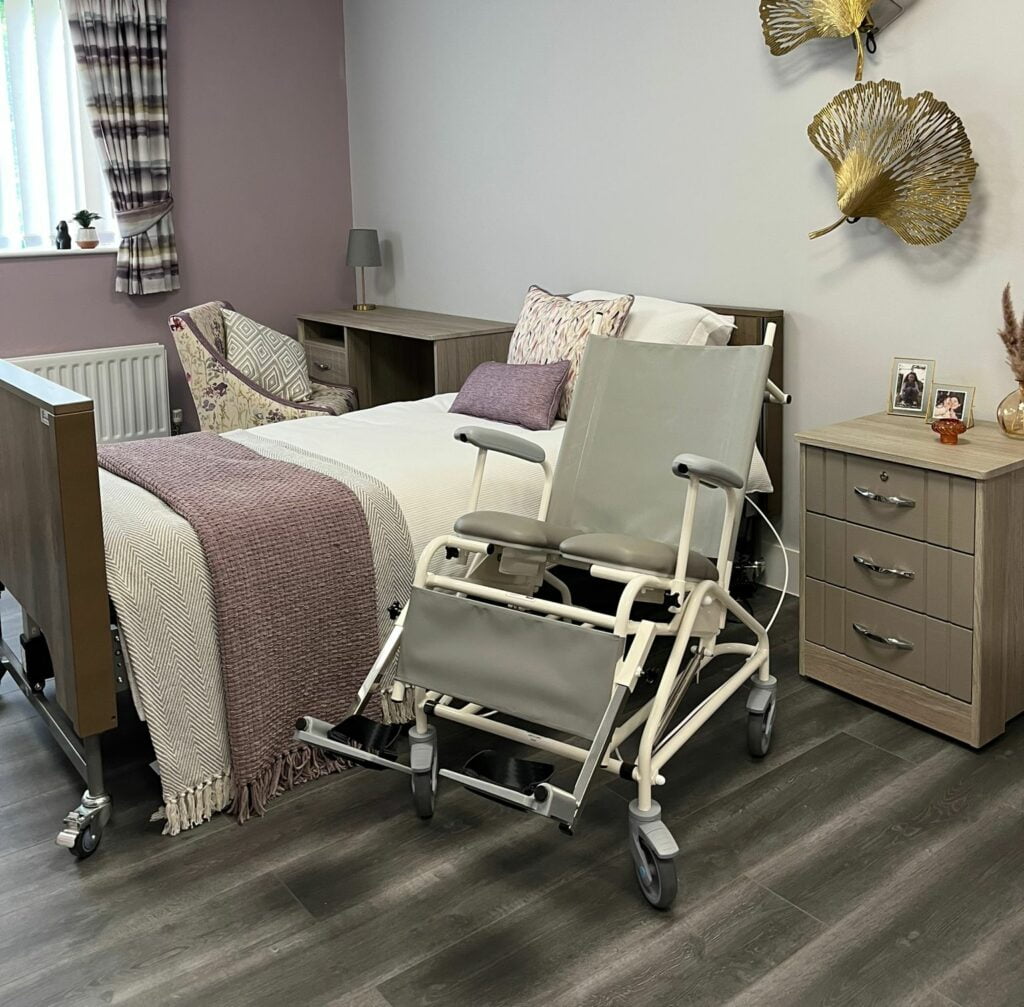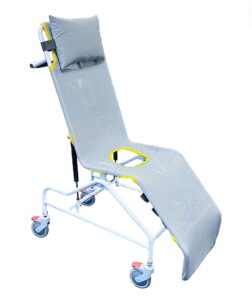 Both the T40 and T80 are well known to Occupational Therapists and carers as reliable equipment to support bathing, toileting and overall moving and handling, which also factors into Tilly's decision. Prism Medical UK also offers Tilly and her team training on how to design a basic frame and the main functions of the shower chair. Tilly ensures equipment technicians also attend the training to build the chairs in store.
Commissioners also tasked Tilly with sourcing a shower cradle on contract also. The shower cradle supports individuals who may not be able to flex as much as is required to maintain their posture or have involuntary movements that would rule out the use of the T80, for example.   
Tilly needs a tilting shower cradle with padded side supports that is easily manoeuvrable. It will be required in various sizes and preferably in a mesh material to ensure good drainage. Tilly chooses the Prism Medical UK Freeway Flow shower cradle and proposes keeping some in stores for assessment purposes.
Our friends at Athena Handling Ltd provided this case study. They are a moving and handling company that provides risk assessments and training based on over 20 years of Occupational Therapy practice.