Prism Medical UK, a leading designer and manufacturer of affordable, clinically effective healthcare products, is delighted to announce a new partnership supporting the continued education of healthcare students.
Partnering with the University of Central Lancashire, Prism Medical UK has provided a range of market-leading healthcare devices to enhance healthcare education at the university. In return, Prism Medical UK will have access to the facility to support us in running training and educational health-based workshops.
Over 3,000 students on a variety of Allied Health Professional programmes, including occupational therapy, physiotherapy and nurse education, will have the opportunity to get hands-on experience with equipment such as our Freeway TA180 transfer aid, T80 shower chair and a variety of slings and moving and handling aids. Prism Medical UK's sister company, Harvest Healthcare, has supported this collaboration by providing a Woburn Community Profiling bed. We also installed our new Freeway TX Advanced ceiling track hoist with a quick-release trolley and an H-system layout.
Chris Claydon-Butler, Managing Director for Prism Medical UK, commented, "Training and education are fundamental to achieving high-quality care. We are delighted to have the opportunity to support our next generation of healthcare professionals. This partnership is an excellent chance to help students reach their educational goals, provide them with the resources they need to succeed and train our future stars in this industry. We hope this training facility will help ensure everyone can access the best possible medical care."
Tara Brookes, Principal Lecturer, School of Nursing, University of Central Lancashire, said, "We are delighted to be working in collaboration with Prism Medical UK. The partnership will not only support our current simulated learning strategy but enable students studying on health-related course to learn in an environment reflective of contemporary healthcare. Additionally, we are delighted in return to support Prism Medical UK through the provision of clinical learning spaces to provide training for Occupational Therapists in the Northwest area."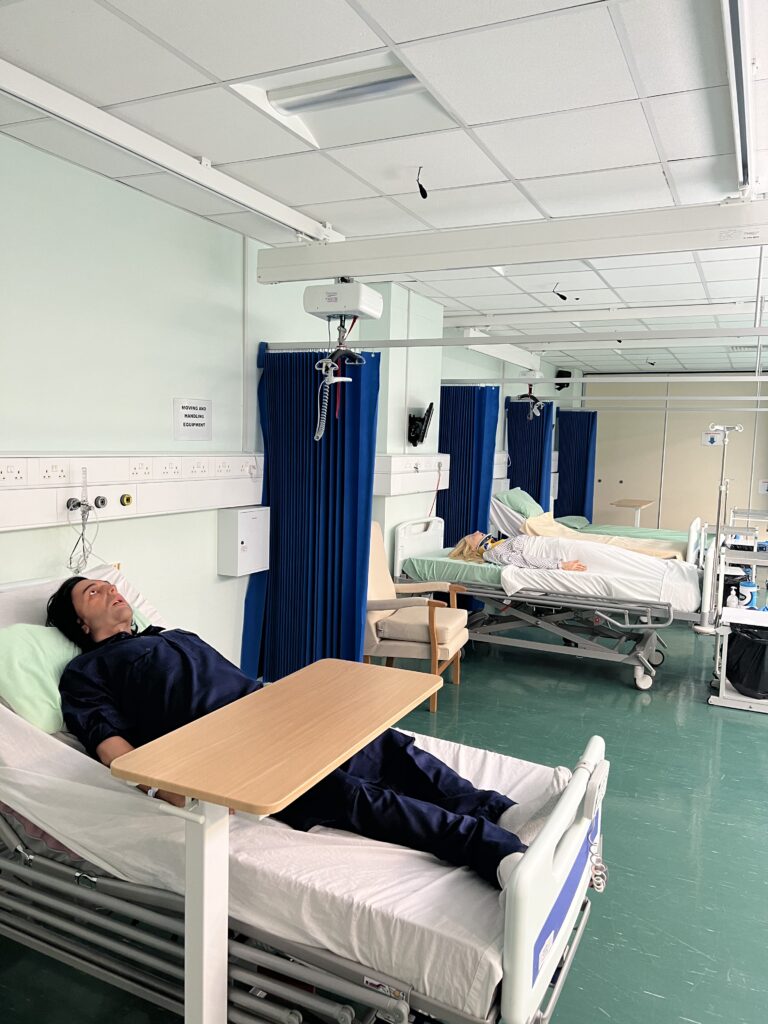 We are excited to see what this collaboration will bring for the students and look forward to working closely with the University of Central Lancashire.
Please get in touch with us if you'd like to find out how Prism Medical UK can help you or discover more about our new range of ceiling track hoists. To discuss healthcare beds, don't hesitate to get in touch with our team at Harvest Healthcare.